WATCH: Lady Gaga Singing The US National Anthem Is All EVERYONE Is Talking About!
8 February 2016, 07:08 | Updated: 8 February 2016, 07:40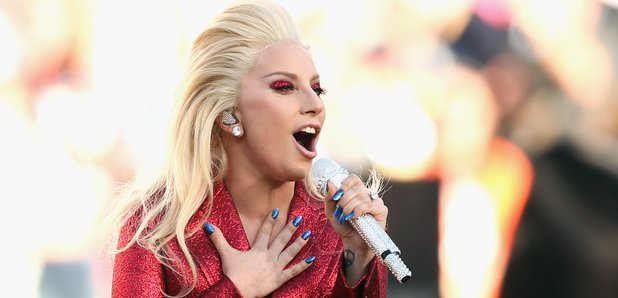 Move over Coldplay, Bruno & football - Gaga definitely stole the entire show at the Super Bowl this year!
When you think of the Super Bowl, you'd probably think that it would be the halftime show that would steal the limelight (you know, after the whole football thing...) - but Lady Gaga has caused a stir this year with her INCREDIBLE rendition of the American national anthem.
Taking on 'The Star Spangled Banner' is no easy feat, but Mother Monster made it look easy - belting out an emotional and pitch perfect rendition.
Gaga performed to the screaming crowds, football players and soldiers for the most patriotic performance of her career - and to top it all off, the spectacle closed with fighter jets doing a fly by - doesn't get much more American than that, does it?
Speaking of American, Gaga went 110% patriotic with her outfit, stepping out in a glittery red Gucci suit with matching eye shadow and platform heels adorned with the American flag.
As fabulous as Gaga looked, people on Twitter were quick to compare her to Effie Trinkett from The Hunger Games movies.
Lady Gaga was great but looked like Effie from Hunger Games. #SB50 pic.twitter.com/lbsxQJZWze

— ellen crooke (@ellencrooke) February 8, 2016
And some were clearly expecting her to belt out an autotuned pop classic...
LMFAO.. https://t.co/1Z1f2UqXSs

— Funny Vines (@FunnyVines) February 8, 2016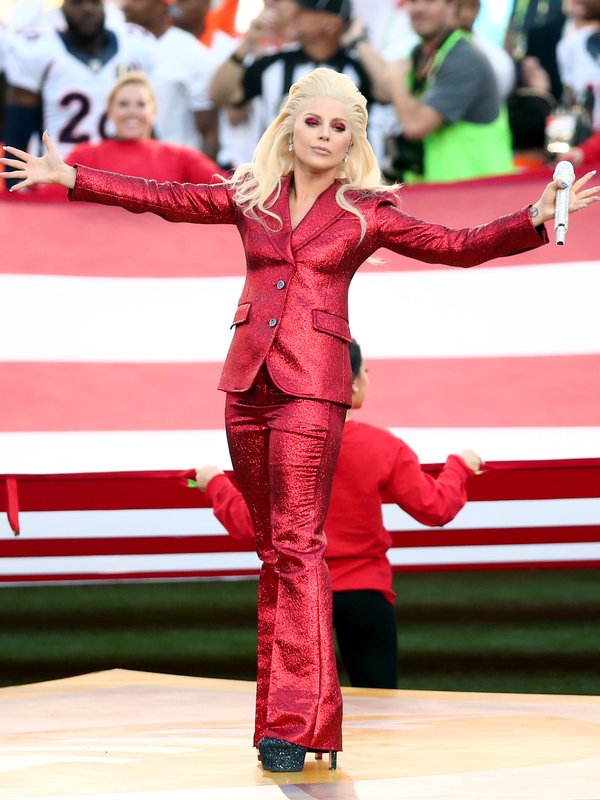 2016 is set to be a huge year for Lady Gaga, with GRAMMY & Oscar nominations and a potential new pop album on the way.
You May Also Like...