WATCH: James Corden And Jamie Foxx Get Sexy, Saucy And A Little NSFW As They Sing 'Row, Row Your Boat'
6 January 2017, 14:59 | Updated: 6 January 2017, 15:01
Public Domain Songs w/ Jamie Foxx
10:49
Is it weird to want this version of 'Twinkle, Twinkle, Little Star' to play at our wedding?
In case you needed any more convincing that James Corden is the literal king of late night television in America, he got his pal, Academy Award-winning actor, Jamie Foxx, to sing along with him.
The only problem is... James kinda didn't have a budget for big tunes, so they had to sing free public domain songs. Believe us; it's better than it sounds.
As Corden introduced his "new best friend", the duo got a little hot and steamy as they opened with 'Pop Goes The Weasel'. Seriously, it will give you shivers all over... Which we NEVER thought we'd say about a nursery rhyme.
Then it escalates pretty damn quickly - the duo get funky with their rendition of 'Row, Row Your Boat'. It's just that James gets a little - ahem - too funky. All we're saying is 'butt'. We'll let you see what we're on about for yourself.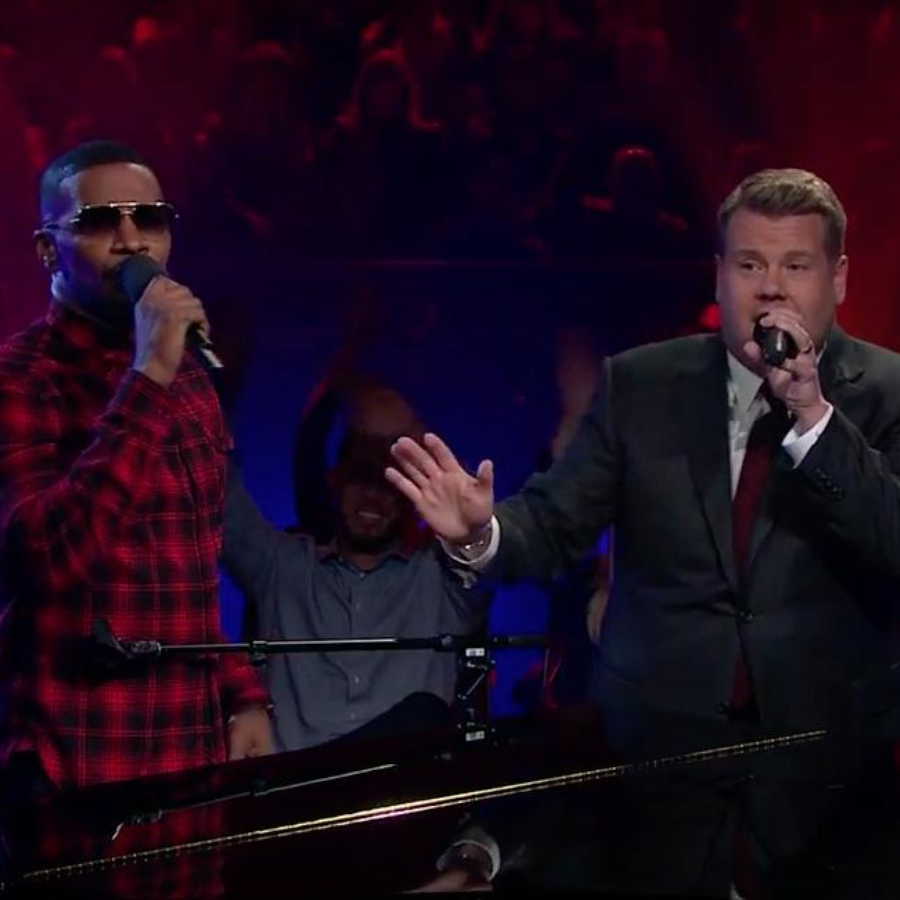 Pic: YouTube
Taking to his piano, the annoyingly, stupidly talented Jamie Foxx played along to 'B-I-N-G-O' and 'She'll Be Coming 'Round The Mountain'. But for the greatest finale of all time, they sang 'Twinkle, Twinkle, Little Star'. And now we are starting a petition for these two to release it as a full-on single. DO IT.
Urgh. They're so damn talented. It infuriates us.
You May Also Like...