WATCH: You Don't Know Carpool Karaoke Until You've Seen James Do Les Mis!
Broadway Carpool Karaoke ft. Hamilton & More
11:05
He's performed with Adele, Justin Bieber and Sia... But this MASSIVE broadway edition of Carpool Karaoke is BY FAR James Corden's most powerful yet.
Expect goosebumps in 3... 2... 1...
James Corden's Carpool Karaoke has seen some of the biggest names in the musical industry, but to celebrate the upcoming Tony Awards, James got four Broadway legends - Lin-Manuel Miranda, Audra McDonald, Jesse Tyler Ferguson and Jane Krakowski - to join him and belt out some huge tunes.
The 'Modern Family' and 'Unbreakable Kimmy Schmidt' stars joined James to belt out hits from Hamilton amongst a bunch of Broadway hits...
But the REAL magical moment is when Corden actually somehow out sings the professional quartet during the Les Miserables finale. And it is just WOW!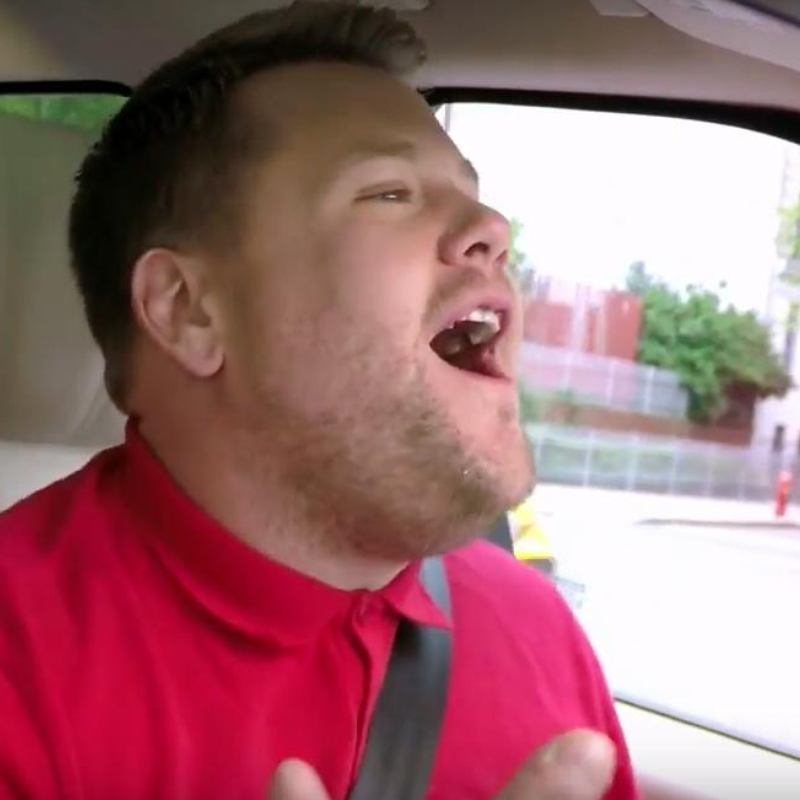 We wouldn't judge you for re-watching it over and over again. And then again some more.
PS: If you don't sing along to 'Can't Take My Eyes Off Of You', we don't want to be mates with you!
You May Also Like...