The 'Real' Reason For Winona Ryder's Facial Expressions Is Revealed & We're Not Convinced
31 January 2017, 12:53 | Updated: 4 December 2017, 11:10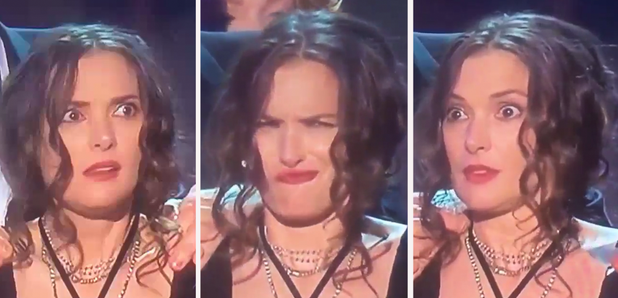 Winona quickly became one of 2017's funniest GIFs with these faces...
It's the night of the prestigious SAG Awards (Screen Actors Guild Awards). A show you've starred in is nominated for Best Ensemble Drama, so you're pretty excited.
It turns out that the show has actually won the award! Happy days right?
Well, for Winona Ryder, it was a was both a moment to remember and one to forget!
Stranger Things was the show which won the Best Ensemble Award and of course Winona starred in the dramatic role of Joyce Byers. But as her co-star David Harbour (Jim Hopper) was making a speech following the show's triumph, all the focus quickly turned to Winona.
Winona Ryder's reaction to David Harbour's speech #SAGAwards pic.twitter.com/5leTHFKqfu

— Stranger Things (@ST_Posts) January 30, 2017
Those facial expressions though. Wow.
Well it turns out that Stranger Things co-star and awesome 14 year old actor Gaten Matarazzo (Dustin) has a view on exactly why Winona was attempting to pull every face under the sun during the speech.
Speaking to TMZ, Gaten revealed, "Oh I think it's because she couldn't hear what David was saying."
When asked what he thought of Winona's eye catching display, Gaten said "Yeah it was awesome!"
Sadly though, we're not convinced.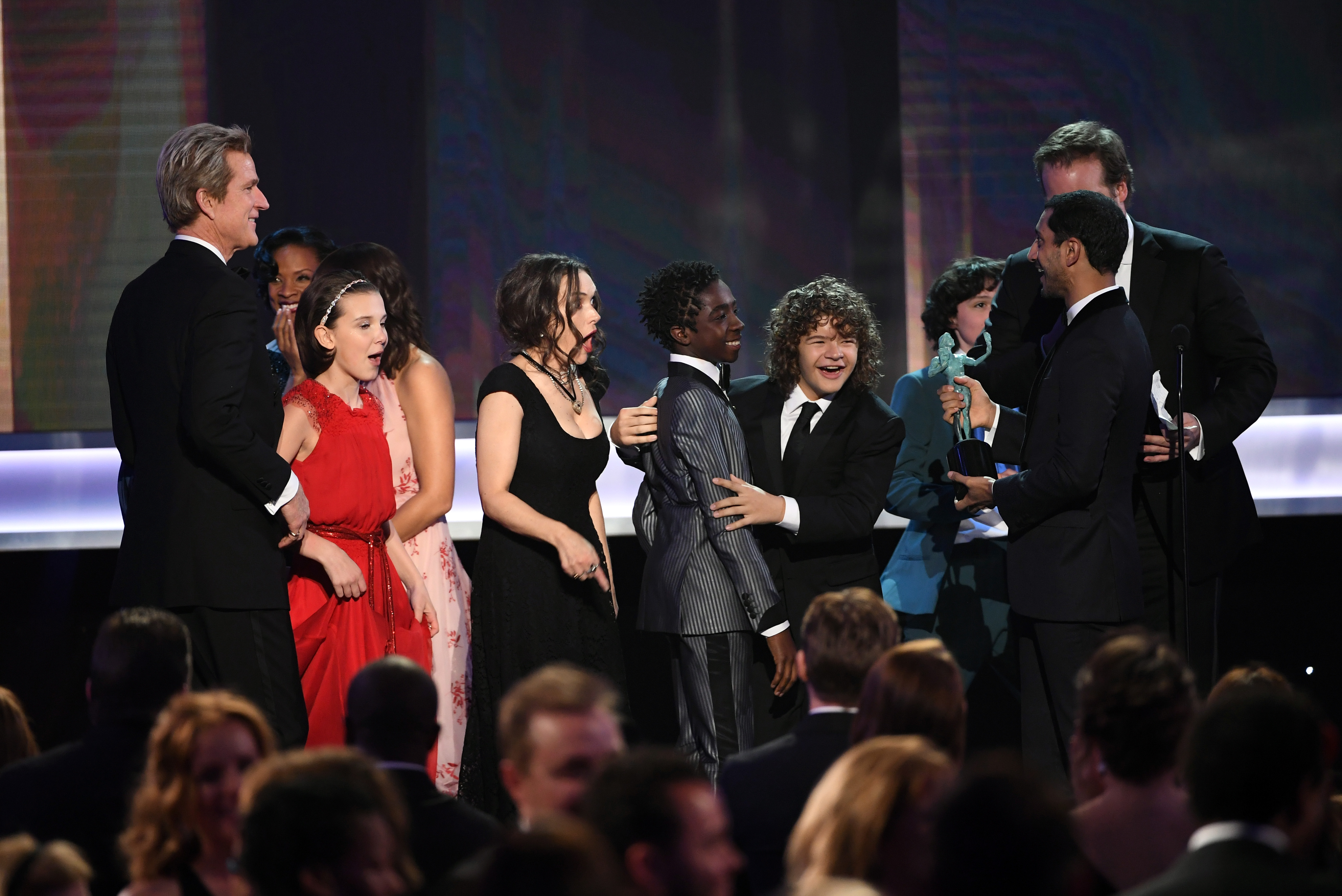 Picture: Getty
No one else on the stage seemed unable to hear and Winona is clearly responding to a number of things that David Harbour says in his speech. So what is the truth then?
Why the faces Winona?
We're not entirely sure the real reason for this amazing piece of on-stage magic, but one thing's for sure...the people of Twitter have had an absolute field day with it!
Winona Ryder + floating pizza slice = Stranger Things
The best thing you'll see this week!#stranger #WinonaRyder #sagawards2017 pic.twitter.com/7TrYEj3VjU

— Eric Seals (@ericseals) January 31, 2017
Try to name a more iconic gif in 2017. I'll wait. #WinonaRyder #sagawards pic.twitter.com/PkIGu6Bgvx

— jess (@jessventures_) January 30, 2017
The many faces of Winona Ryder at the SAG Awards last night. pic.twitter.com/P0g7CA610u

— Funny Or Die (@funnyordie) January 31, 2017
Need Winona Ryder to stand behind me at all times to properly express my horror and confusion to the world.

— Raphael Bob-Waksberg (@RaphaelBW) January 30, 2017
So thank you Winona!
You may also like...