Bebe Rexha Facts, Rise To Fame And Music Background
20 June 2023, 15:36 | Updated: 21 June 2023, 15:17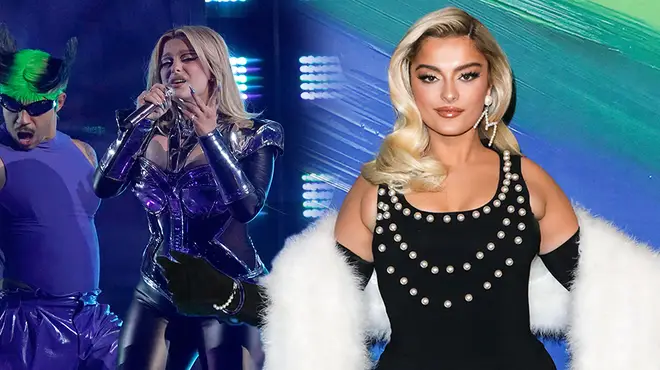 Get to know Bebe Rexha, from her age and where she's from to the songs that made her famous.
Bebe Rexha is an international pop sensation and if you haven't heard of her we're not sure where you've spent the past few years.
The 33-year-old started out her career in music as a songwriter, working with the likes of David Guetta, Lil Wayne and Selena Gomez.
She released her debut album, 'Expectations', in 2018 and has had two more studio albums since then; 'Better Mistakes' in 2021 and 'Bebe' in 2023.
Bebe Rexha Breaks Silence After Phone Thrown At Her During Concert Left Her With A Black Eye
She embarked on a tour of the US in May, called 'Best F*N Night Of My Life', playing sold-out shows from Arizona to Texas before bringing her concert to Europe.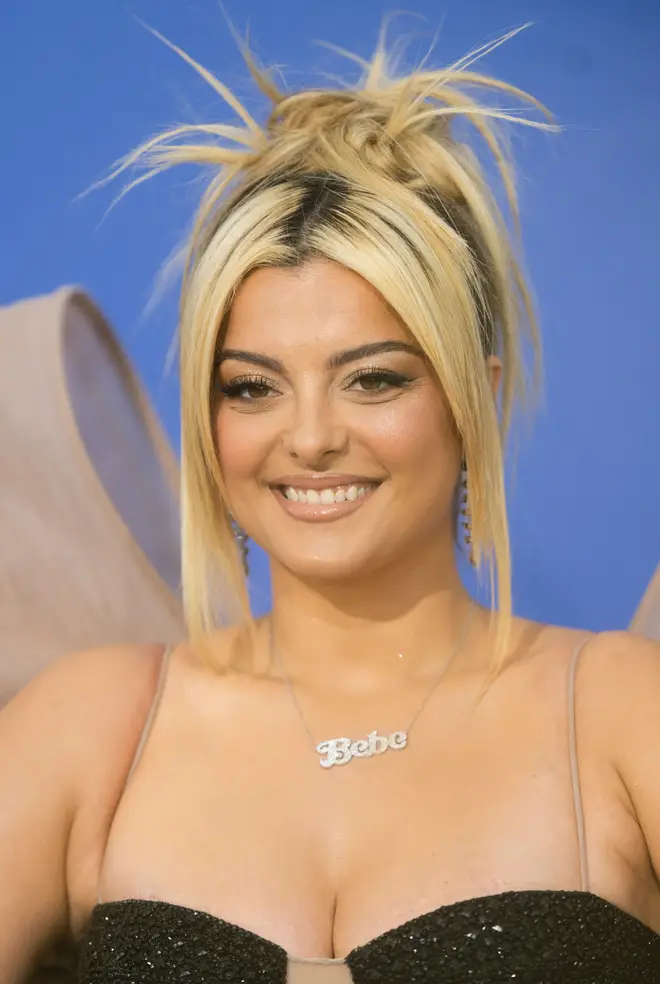 Where is Bebe Rexha from, how old is she?
Bebe was born and raised in Brooklyn, New York, by her Albanian parents. Her full name is Bleta Rexha, which was shortened to 'Bebe' as a child.
The star was born on 30th August 1989, making her 33 years old.
Who has Bebe Rexha written songs for?
According to her Spotify, Bebe has written over 80 songs! She's worked with some massive artists, including Nicki Minaj, The Chainsmokers, Quavo and Selena Gomez.
Here are a few of the biggest songs you probably didn't know Bebe helped on:
'The Monster', Eminem and Rihanna.
'All Hands on Deck' REMIX (feat. Iggy Azalea), Tinashe.
'Under You', Nick Jonas.
'Stupid', Tate McRae.
'Team', Iggy Azalea.
'Like a Champion', Selena Gomez.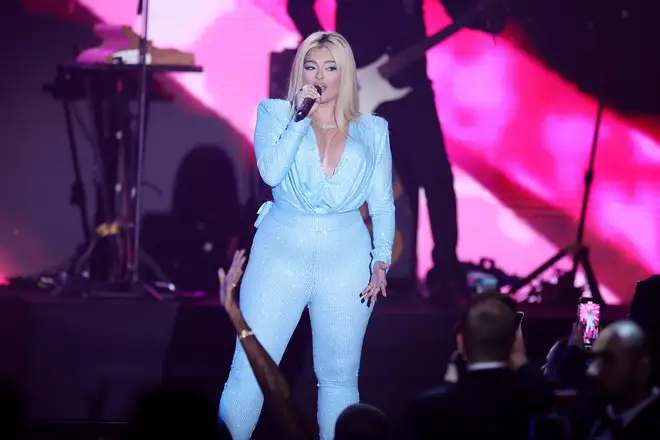 How did Bebe Rexha get famous?
Bebe spent her childhood writing song lyrics and by her teen years she'd established herself as a songwriter. She was discovered after submitting a song at the National Academy of Recording Arts & Sciences' annual 'Grammy Career Day', where she beat 700 entrants to win Best Teen Songwriter.
She was then headhunted by BMI's Samantha Cox.
What happened with Bebe Rexha and the song 'Monster'?
Bebe originally wrote 'The Monster' for herself before she sold it to Eminem, who got Rihanna involved in the 2013 track.
She explained to Vibe in 2013 it came from a difficult period in her life, saying: "Figuring out where you are in life and trying to make s*** work for yourself—it gets to you. You get super down on yourself. I was just trying to get out of a depressed phase. That's where [the song] came from."
Bebe wanted the song, then called 'The Monster Under My Bed, for her debut album but it was eventually given to Eminem, who added his own lyrics and instrumental.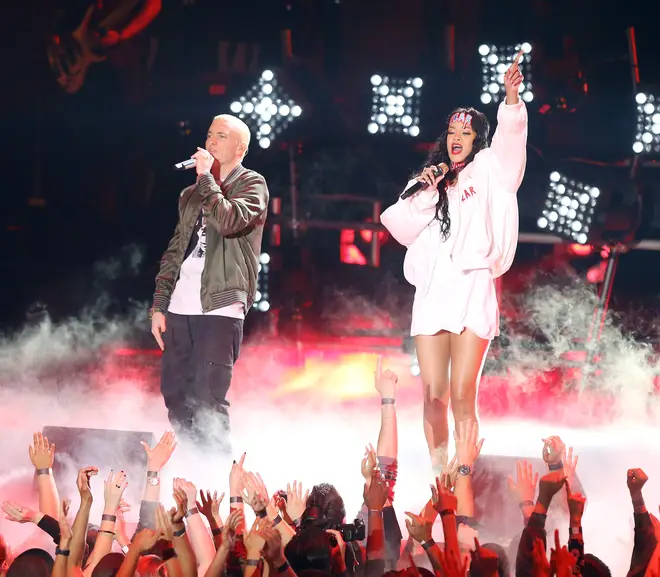 "I had no choice but to give the song away, I had no money, no record deal," she explained in a 2017 interview with The Tabloids.
Bebe's vocals can still be heard in the background – she's the high-pitched, 'woo-hoo-woo-hoo'.
There was no hard feelings between the trio however and Bebe even got to perform the tune with Eminem at Coachella in 2018.
What songs does Bebe Rexha have?
You'll know Bebe's vocals from songs like 'In The Name of Love' with Martin Garrix, 'I'm Good (Blue)' with David Guetta and 'Take Me Home' with Cash Cash.
In 2021 she teamed up with Doja Cat for 'Baby I'm Jealous' and in 2017 she and Louis Tomlinson released 'Back To You' with Digital Farm Animals.
> Here Are All The Ways You Can Listen To Capital