#WayBackWHENsday: 7 Headline-Grabbing Moments From This Time Last Year
19 November 2014, 11:53 | Updated: 4 December 2017, 11:10
Yes, you DID hear that right! Brad, Connor, James & Tristan covered '90s boyband Hanson's MASSIVE track 'Mmm Bop!'. Here's hoping they bring some surprises like that to the Jingle Bell Ball!
"My pain is exploding in electronic music," Lady Gaga explains in a voice-over to begin the video. "It's heavy but after I listen to it I feel happy again. I feel lighter". Some people were shocked by Mother Monster's wigs and dresses, but we just loved it!
It wouldn't be the festive period without our favourite pop star mingling with our favourite fuzzy puppets! We're not gonna lie, Winter 2013 included a lot of time spent under a duvet watching the full show on repeat!
The special behind-the-scenes video was a sneak peek of an upcoming episode - apparently Elmo even called Ed to get him on the show (which is the CUTEST mental image ever!)
Seriously People magazine, tell us something we DON'T know!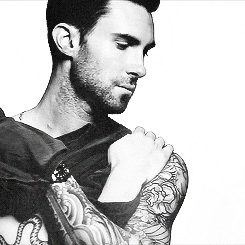 And yes, it was EVERY bit as weird as you'd imagine it to be. We STILL don't know why she was on top of a giant sand dune, either!
Those a brave words coming from the OneRepublic frontman, but he believes 'XO' is way better than 'I Am Sasha Fierce' hit 'Halo! Thoughts?
You May Also Like…