Riverdale's Cole Sprouse & Lili Reinhart: A Complete Relationship Timeline
3 March 2020, 17:09 | Updated: 3 March 2020, 17:11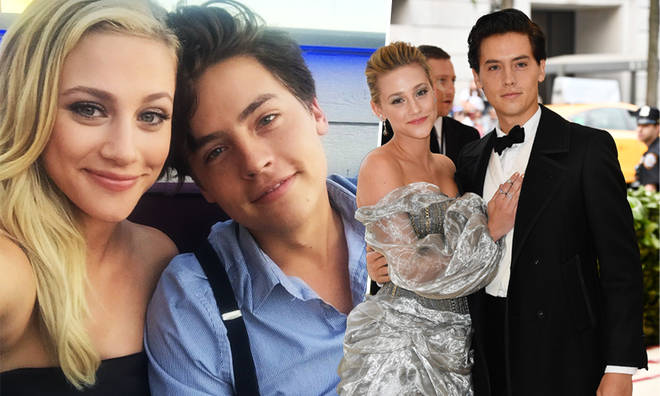 Riverdale's Lili Reinhart and Cole Sprouse have dated for over two years and faced split speculation in July, but they're definitely back on.
Riverdale's Lili Reinhart and Cole Sprouse, who play Betty Cooper and Jughead Jones, have dated for almost three years and seem pretty much head over heels for each other.
Both Lili and Cole have managed to keep their romance low-key for the entirety of their relationship but in July last year it was reported they split – something the couple have since quashed following weeks of speculation.
From how they met to what they've said about each other, here's a complete timeline of their relationship...
The Riverdale Cast's WhatsApp Group Went Off After Lili Reinhart And Cole Sprouse Responded To Split Rumours
Lili and Cole attend Vanity Fair Oscars after party separately - February 2020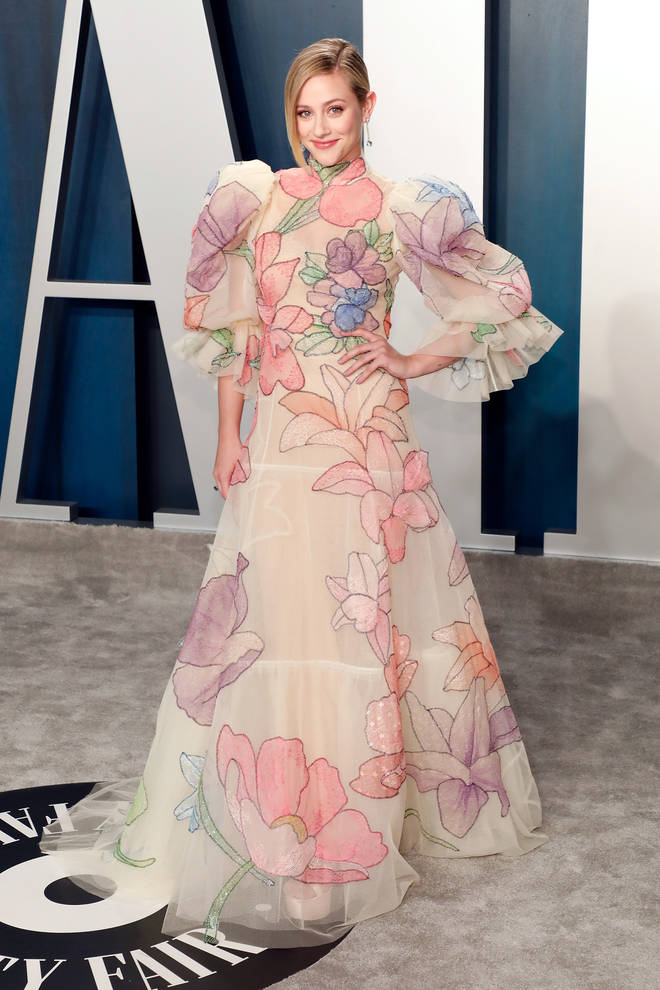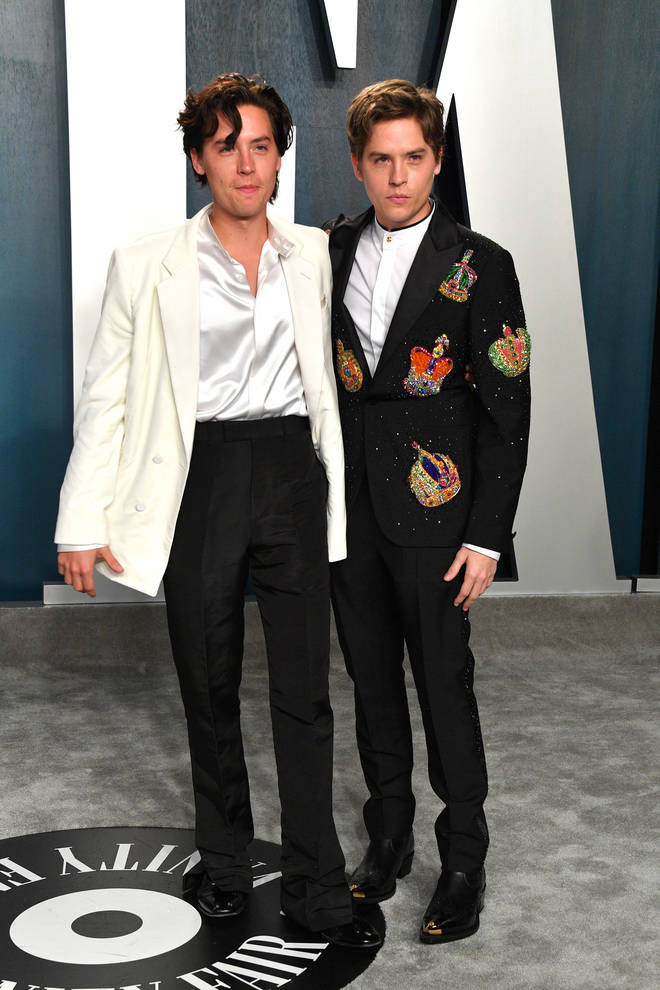 After staying silent on social media over the Christmas and New Year period, Lili and Cole were pictured at Vanity Fair's Oscars after party separately.
Cole was seen with his twin brother Dylan at the bash, while Lili was pictured hanging out with her Riverdale castmates.
The couple pack on the PDA - November 2019
Captioning her Instagram upload 'the sequel', Lili posted a string of photos kissing and cuddling her beau, proving they were ending a turbulent year on a high.
Cole and Lili make out on her birthday - September 2019
The on-screen lovers are clearly over the troubles they reportedly faced at the start of the summer, after posting a series of photo booth snaps of them kissing to Instagram.
He captioned it: "Lili was born on a Friday the 13th and haven't I just been so lucky ever since?"
They received almost a million likes on the adorable picture, with co-star Camila Mendes commenting with a crying face and a heart emoji.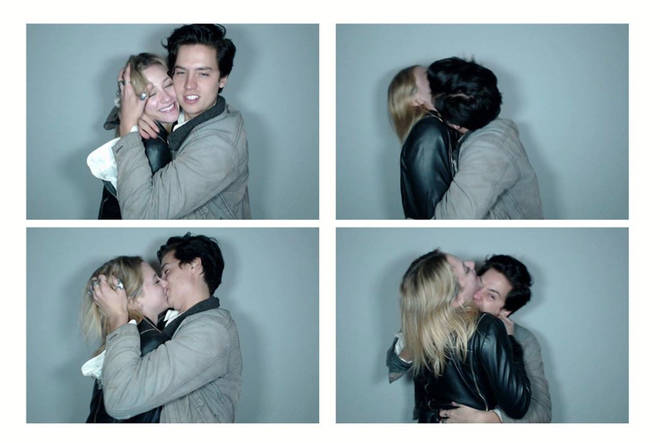 Lili quashes any doubts of a split
After keeping fans guessing over their relationship earlier this summer, Lili made sure to reiterate her and Cole are still together in an interview with Coveteur.
When she was asked about their Halloween costume and makeup plans, Lili said: "Now I don't really have the time, which sounds so stupid, but I really don't. It takes a lot of time to do those things. I think I'm leaning in towards a character for Halloween. I think I'm going to do it with my boyfriend, Cole. I don't want to spoil it if it's not going to happen, but it's a TV duo."
If there were still any questions over the couple's relationship status, Lili pretty much cleared things up in that one answer.
August 2019
Lili poked fun at the speculation they'd split over the summer, by commenting on a picture Variety magazine posted of her man on Instagram: "Sources say he's single now – is he available?"
However, she swiftly deleted her comment but not before @commentsbycelebs had screenshot it.
Firmly silencing those break-up reports at the beginning of August, Lili confirmed the pair are back on when she wished her beau a happy birthday with a sweet poem.
She wrote in the message: "They haven't known the fortune it is to love you."
The post left fans well and truly confused as to whether or not they'd ever actually ended their relationship, but if there's anything it did prove it's that they're officially back together.
July 2019
The co-stars sparked speculation they'd split after they apparently "kept their distance from one another" at Comic-Con in LA and requested their interview with W magazine be carried out separately months prior. When the split reports emerged, it was apparently looking likely they would reunite and by the time their interview with W was published the couple had rubbished the speculation by writing alongside their cover image: "BREAKING: A reliable source has confirmed that none of you know s**t."
Cole also shared one of their shoot pictures to his own Instagram, poking fun at the break-up speculation by captioning it: "UNPRECEDENTED: Cole Sprouse and Lili Reinhart consume the flesh of 'reliable sources' to fuel their bacchanalian sex cult."
Early 2019
The two didn't post any loved up snaps at the start of the year but the pair were still very much on, just choosing to carry on living their relationship outside of the public eye.
But on Valentine's Day Lili made her feelings clear for her man when she wrote alongside a snap of them kissing: "You make me very happy. Happy Valentine's Day, my love."
December, 2018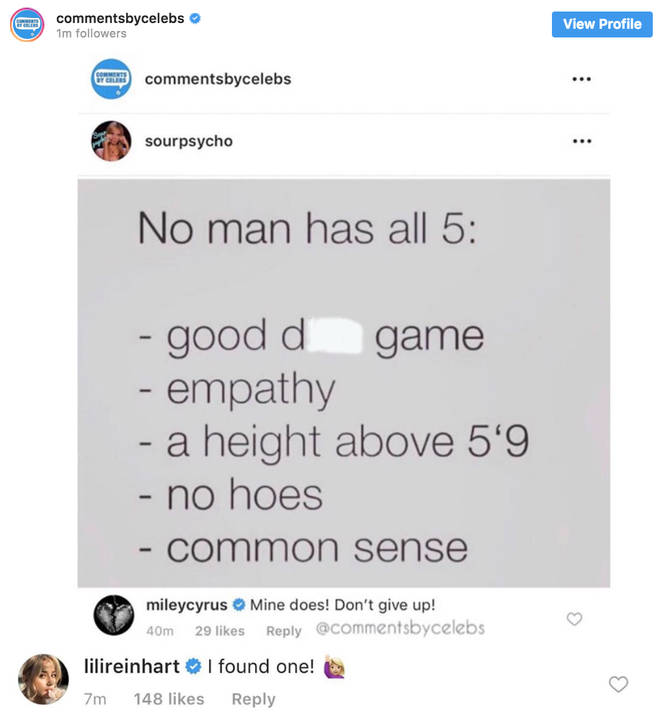 The Riverdale duo not only spent the holiday season together with Lili's family, but Lili couldn't help but step into Comments By Celebs replies to declare she's found herself a man with the impossible three qualities: 'good d*** game', 'a height above 5'9', 'no ho*s', and 'common sense.'
Cole also found the time to put out a shout out to his 'mommy wide thighs' and honestly we got more jealous of their relationship by the second.
At this point the couple seemed super loved up following months of keeping their romance out of the spotlight.
Just a daddy long legs looking for his mommy wide thighs.

— Cole M. Sprouse (@colesprouse) December 19, 2018
September, 2018
They actually spoke about each other and they were in the same room!
Glamour got the Riverdale gang together to do some friendship exercises, where we got a rare glimpse into Lili & Cole's 'friendship' and NGL, they were the cutest things ever.
On their first impressions of each other, Cole said: "Lili was a tough egg to crack, she was very shy at first and reserved [...] and she's one of those people that consistently pushes me to be better at the arts that I'm pursuing".
Lili, somewhat harsher in her opinions, admitted: "My first impression [of Cole] was, that guy's got an annoying voice, and now it's grown on me I guess".
"[He's] is one of the smartest...THE smartest person that I'm friends with, he's incredibly passionate about art about photography, about acting and I really admire that".
Cole also wished Lili a happy birthday with this photograph to make his feelings very clear, saying: "Happy birthday my love".
July 2018
A magazine asked Lili about her relationship with Cole and it's safe to say the actress was not here for it.
"I'm not okay talking about my relationship," Lili told Harpers Bazaar "I'm not going to tell you my love story. That's just not appropriate right now."
May 2018
Did... someone say Met Gala?
We did. Because we're obsessed with it. You know what else we're obsessed with? Two Riverdale stars who may or may not have been in a serious relationship at the time turning up dressed to the nines, arm in arm, looking very loved up.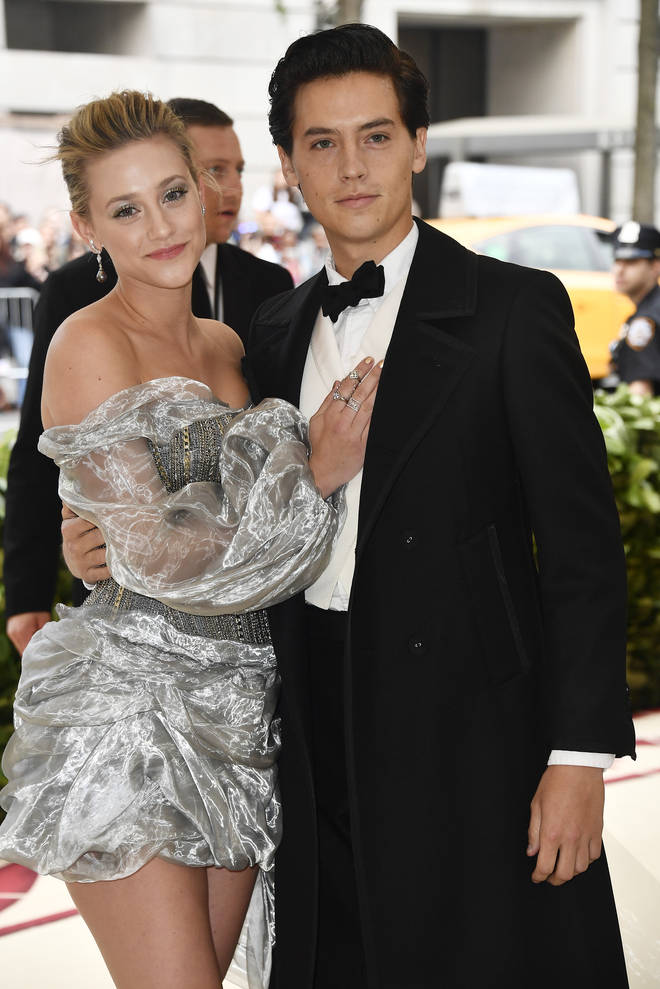 March 2018
The pictures came thick and fast, some may even say Lili is his muse, something Cole hinted at when talking to People magazine about photography:
"I think sexuality and foreplay are deeply intermingled with romance and setting and all of that and, thankfully, when you're a photographer, you are consistently in the most beautiful settings with people that you really care about, so it's a deeply sexy thing, it's a sexy relationship to have with artistry and environment and romance in general".
November, 2017
Cole firmly answered 'No comment' when asked about their relationship status, only he does it in a rather thespian-like way, responding to an interviewer: "I think that in many ways it's offensive and an invasion of privacy, but it's also a badge of honour because it means you're creating a chemistry on screen that is so understandable that people want to see it in real life, which is flattering from a professional perspective."
Offensive, yet flattering, what a rollercoaster of emotions.
April 2017
Yes, Cole's been posting snaps of Lili since April 2017, real artsy ones too.
August 2016
Looking young AF, Lili posted this birthday snap for her 'pal' Cole which is all the way back in the filming for series one of Riverdale when they most likely genuinely were just friends!
Cole and Lili have starred on Riverdale since January 2017 and the series is about to reach its fourth season.
Despite rising to fame through the teen drama, Lili has also appeared in movies including Hustlers, Galveston and The Good Neighbour while Cole was a child star on the Suite Life of Zack and Cody alongside his twin brother Dylan.
>Download Our Brand New App For All The Latest Riverdale News