Riverdale Cole Sprouse Details Revealed Including Age, Net Worth, His Twin Brother Dylan And Girlfriend Lili Reinhart
4 July 2018, 16:33 | Updated: 4 July 2018, 17:24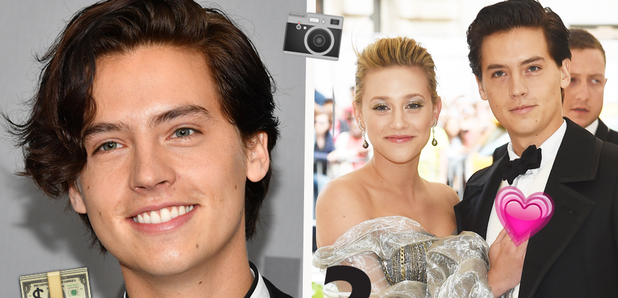 Riverdale's Cole Sprouse found fame when he was just a tween with his twin brother Dylan in both FRIENDS and Zack & Cody- you can read everything from his age, net worth and co-star girlfriend Lili Reinhart here!
Cole Sprouse has won over the hearts of teenagers everywhere not once, but twice in his acting career, and currently stars in Netflix's hit drama 'Riverdale' alongside his girlfriend and co-star Lili Reinhart.
His Instagram boasts over 16 million followers thanks to his posts which range from hilarious trolling of his friends and artsy snaps, and he's done so much for such a young guy, so lets find out everything about the actor, from his time on 'Zack and Cody' to his age and net worth...
Riverdale's Cole Sprouse And KJ Apa Are Road Tripping From LA To Vancouver To Film Season 3
Who is Cole Sprouse?
Cole is an American actor who first found fame waaay back in 2001 as Ross's son, Ben, on FRIENDS, and then again with Disney's 'The Suit Life Of Zack & Cody' which he starred in alongside his twin brother Dylan. Now, he is well known for playing Riverdale's Jughead Jones III.
How old is Cole?
Cole, and Dylan for that matter are 25 years-old. And hasn't he achieved a lot!
Where's he from?
Although he was born in Arezzo, Tuscany in Italy whilst his parents taught English, their family moved back to the US almost immediately and they grew up back in California.
Who is Cole Sprouse dating?
Cole is said to be dating his co-star Lili Reinhart. Although the pair have remained purposefully tight lipped about their 'relationship' and have yet to even confirm it, they walked the Met Gala red carpet arm in arm this year and people have been speculating about them being an item since early 2017 when he started posting photos of her to the 'gram.
Seriously, get yourself someone who takes candids of you like Cole takes of Lili...
What is his net worth?
Thanks to his remarkably long acting career, spanning almost twenty years already and being part of three enormous franchises, Cole is reportedly worth an eye water $8 million! Jeez, Drinks on Cole.
Where did he go to University?
Although he enrolled at New York University (NYU) to study film and TV production, he switched to Gallatin School of Individualized Study to learn all about Archeology! He's also very into his photography and shoots for some pretty big magazines including Teen Vogue, W Magazine and has shot the likes of Kendall Jenner!
Ps...He has a hilarious secret Instagram account
Being a Disney star doesn't make it the easiest thing to go out in public, times that by two by having a twin, and then sit back and watch people snap secret photos of you in public. That's what Cole clearly got sick of and started the Instagram account @camera_duels which sees him take his photo revenge on people as they try (and fail) to take pictures of him discreetly. Iconic.
Download Our Brand New App For All The Latest Riverdale News