Here's All The Proof Riverdale's Cami Mendes & Charles Melton Are Dating
24 September 2018, 16:31 | Updated: 24 September 2018, 17:06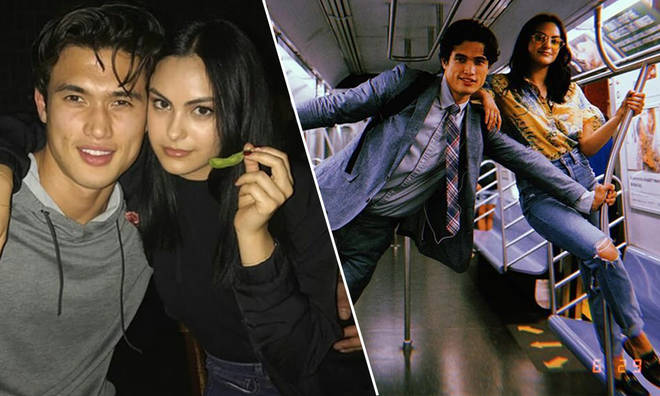 Riverdale's Cami Mendes is rumoured to be dating her co-star Charles Melton, so we've got all the proof you need so you can make up your own mind... you're welcome.
The Riverdale cast are currently filming series 3 in Vancouver, so it's safe to say the good looking cast are used to spending a whole lot of time together, which unsurprisingly has the result of people dating one another, something fans of the show suspect is the case with Cami Mendes and her co-star, Charles Melton.
Riverdale Season 3 Spoilers Revealed As Netflix Start Date Approaches
Firstly, there's this photo which set tongues a' wagging when the cast were hanging out on a boat, and oh, what's that we spy? Charles' arm looking suspiciously like it's round Cami. In fact, it looks like they're sharing a towel. Perhaps one of them forgot to pack one.
Or, perhaps they're a total Riverdale couple but just won't come clean about it. You decide.
They're now the second rumoured couple from the show, after it (eventually) emerged that Lili Reinhart and Cole Sprouse have been dating for basically an eternity now.
This is despite the fact Cami has previously said she doesn't date people in the industry, saying: "You're not necessarily meeting people that you're similar to. It's just people that you're with because you're working on the same project. I've learned to not do that."
However, she was still with an old high school boyfriend when she dismissed ever dating an actor, and now we're well into filming of series 3, the cast must know each other on a whole new level, so never say never.
Plus, they seem to just be hanging out together a lot. Sure, they're currently filming and all good mates anyway but fans are forever catching selfies of them hanging out just as a pair.
Is there a small part of us that really, really wants this to happen? Sure, maybe a tad.
But the facts are there, and we're with fan account, @camimendesxcharlesmelton, who are watching these two like a hawk for the moment they finally give in and post an insta-official snap. We defo think something is going on there.
>Download Our Brand New App For All The Latest Riverdale News