Riverdale Season 3 Spoilers Revealed As Netflix Start Date Approaches
19 September 2018, 11:18 | Updated: 19 September 2018, 11:27
Riverdale season 3 begins on 10th October and these spoilers about Archie, Jughead, Betty and the rest will have you on the edge of your seat.
Riverdale is about to retun for its third season and we can't get enough of Archie and the gang - we're even obsessed with the real life romance between Jughead and Betty too!
> Riverdale Season 3: Cast, Air Date, News And Trailer Revealed
It turns out that we're actually so obsessed with Riverdale that we scoured the internet for every single season 3 spoiler we could find, so check them all about below...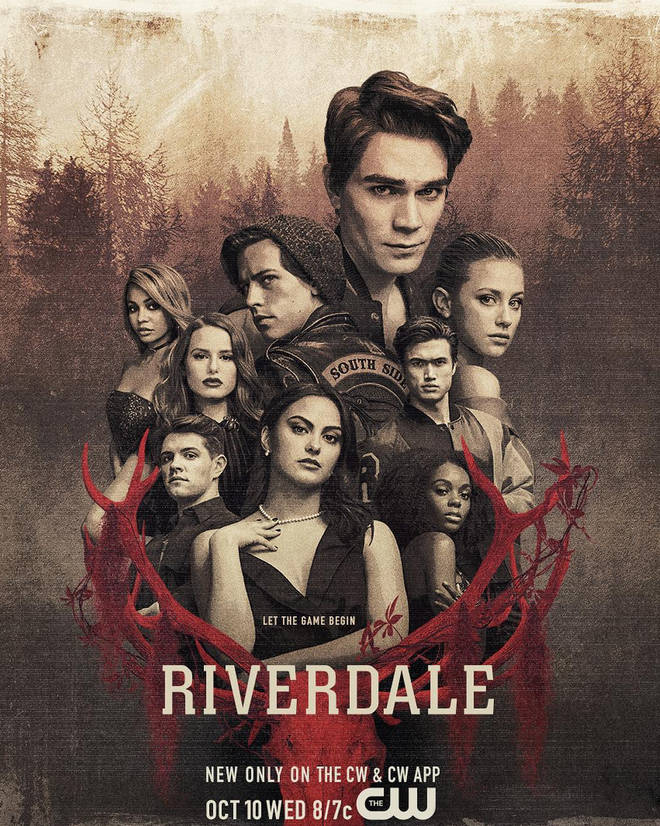 The first episode of Riverdale season 3 will feature Archie in court
You may remember that Archie was arrested at the very end of Riverdale season 2 and so of course you might expect to see the flame-haired hero in the court house during season 3.
The episode plot was teased by executive producer Roberto Aguirre-Sacasa, who also revealed the name of the episode is 'Labor Day'.
Archie is released from jail during the first episode of season 3
Whilst we will see him in court, it appears that Archie will get out of jail free and link up with Veronica and co pretty quickly. A teaser for the first episode showed Archie telling his friends that he just wanted to enjoy Labor Day weekend after the crazy events of the summer.
Discussing the first episode of season 3 with Entertainment Weekly, executive producer Roberto Aguirre-Sacasa added, "It's Labor Day weekend and it's closing arguments for Archie's trial. His fate hangs in the balance, and in the premiere episode, the outcome of the trial will be revealed."
Riverdale season 3 will feature a parent's flashback episode
Spilling all the beans about the episode to Entertainment Weekly, Roberto Aguirre-Sacasa revealed, "The murder victims in the present were playing a game called Griffins & Gargoyles, which is, of course, the Riverdale version of Dungeons & Dragons. Our kids discover that when their parents were in high school they also were playing this game, and there was a similar murder that happened in the past."
The main Riverdale cast, including Betty Cooper actress Lili Reinhart and Cole Sprouse, who plays Jughead Jones, will star as their parents which will certainly make for interesting viewing.
The flashback episode will be episode four and will be titled, 'The Midnight Club'.
We're getting new characters in Riverdale season 3
Whilst we love the cast we've already got, Riverdale producers are about to treat us to at least two new faces.
The Farm will be introduced a lot more throughout season 3 and two of its members will be gracing our screens a lot more than the others - Edgar Evernever and Evelyn Evernever. Edgar is the leader of the infamous cult and Evelyn is his daughter.
Opening up about the characters to Entertainment Weekly, Roberto Aguirre-Sacasa said, "We're going to meet the farm's leader, Edgar Evernever but, equally important, we're going to meet his daughter, Evelyn Evernever, who is an Archie character that we're sort of reinventing for this storyline. There's almost a banality to the cult and a sort of generic-ism that gets sinister pretty quickly."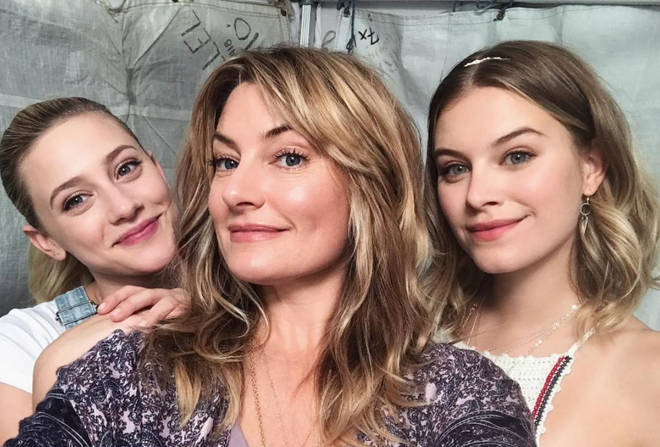 There will be plenty more romantic action in Riverdale season 3
We saw plenty of the cast locking lips in Riverdale season 2, but the teaser for season 3 reveals that we'll be treated to even more.
Supposedly Cheryl and Toni, Kevin and Moose, Jughead and Betty (obvs) and more will be smooching once more - it appears that whilst there are murders and strange things happening in Riverdale, there's also love in the air and we're certainly not complaining.
Will anyone become an official new couple or will the drama that surrounds Riverdale get in the way of potential love for our favourite characters?
We're getting another musical episode
If you weren't a fan of Carrie: The Musical in season 2 then you'll be disappointed by this news, but we loved it! Details of the musical episode have been hard to come by, but if it's anywhere near as good as the last one it'll be brilliant.
With the new cast added for season 3, we might even get a few new voices added to the episode - fingers crossed!
Mayor McCoy and Sheriff Keller are getting married
During the TCA summer press tour, the fountain of all Riverdale season 3 knowledge, executive producer Roberto Aguirre-Sacasa revealed that Riverdale "might have one in the offing that involves a certain ex-mayor and a certain ex-sheriff."
There's bound to be some serious drama surrounding the big day, so we're expecting this to be a major part of the Riverdale season 3 storyline.
> Download Our Free App For All The Latest Riverdale News!