Married At First Sight's Adrienne Naylor's Insane Body Transformation
18 October 2023, 16:45 | Updated: 18 October 2023, 16:51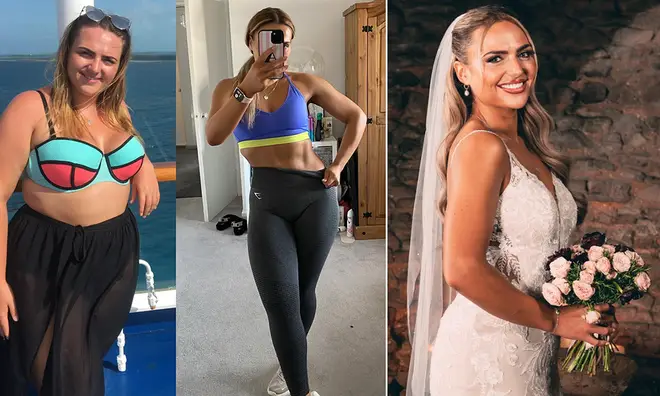 MAFS' Adrienne Naylor shared her journey to self-love in a heartfelt speech after a remarkable eight-stone weight loss.
On her first episode of Married at First Sight, 27-year-old Adrienne Naylor opened up about her inspirational weight loss journey and how it's led her to find self-love.
Speaking at the altar to her groom Matt, who she was paired with by the experts, she admitted that her "current love" is the gym: "I spend the majority of my time in there [the gym]. This girl likes her food way too much to be naturally slim.
"I've always struggled with my weight but the past few years I've lost nearly eight stone," she told him.
In her vulnerable speech when she was introduced on MAFS the bride shared: "Before I lost all my weight I would definitely look for validation through men, that I was good enough, that I was still attractive... throughout my whole life, I've been called fat and ugly. My biggest concern is the fear of rejection."
An Instagram post back in November 2022 saw Adrienne exposing WhatsApp messages with an ex-partner who called her a "fat sh**". She captioned the post: "I can lose weight but you'll forever be an a***hole."
She signed off the post: "Make them eat their words hunny." Behind the messages she shared side by side images of her pre-weight loss and her after going on her fitness journey.
On Valentines Day 2022, Adrienne took to social media to share how in love with herself she is since losing weight: "The best kind of love, is self-love.
"Happy Valentine's Day you lovely bunch! Going to be spending this year setting & achieving goals, Manifesting great things and investing into myself.
"Because honey, if you can't love yourself, how the hell you gonna love somebody else?" she said, quoting drag icon RuPaul.
How did Adrienne Naylor lose eight-stone?
The MAFS bride has been open and honest with her Instagram followers about how she lost weight, revealing that training in the gym 4-5 days a week alongside improving her relationship with food allowed her to hit milestone after milestone when it came to shredding the pounds.
One of her followers asked: "How did you get started? I always cave within a week and have a big pig out."
She responded: "In relation to food I'm pretty savvy and know how to get the best out of my calories... I would 100% recommend having someone to be accountable to and do weekly check ins."
But she reminded followers to "make sure you have foods you enjoy and don't restrict yourself too much".
In March 2022 the blonde beauty had lost seven and a half-stone since starting her weight loss journey and by November 2022 she had managed a huge loss of eight-stone.
Sharing a 'journey update' she said she'd struggled with weight fluctuation in May of this year, and admitted it had 'knocked her confidence'.
What exercises does Adrienne Naylor do in the gym?
With fears of loose skin, Adrienne said she prefers strength training over cardio but has found a "the right balance" of the two.
"Don't get me wrong, there's areas which aren't as tight as they should be, but I feel like it would have been worse without strength training," the reality star shared.
Lifting weights "allows you to push yourself to do things you didn't think you could, and step outside your comfort zone", she said on Instagram.
Posing against scenic backgrounds the MAFS star shares how she "feeds her soul" through long hikes as part of her continued health journey.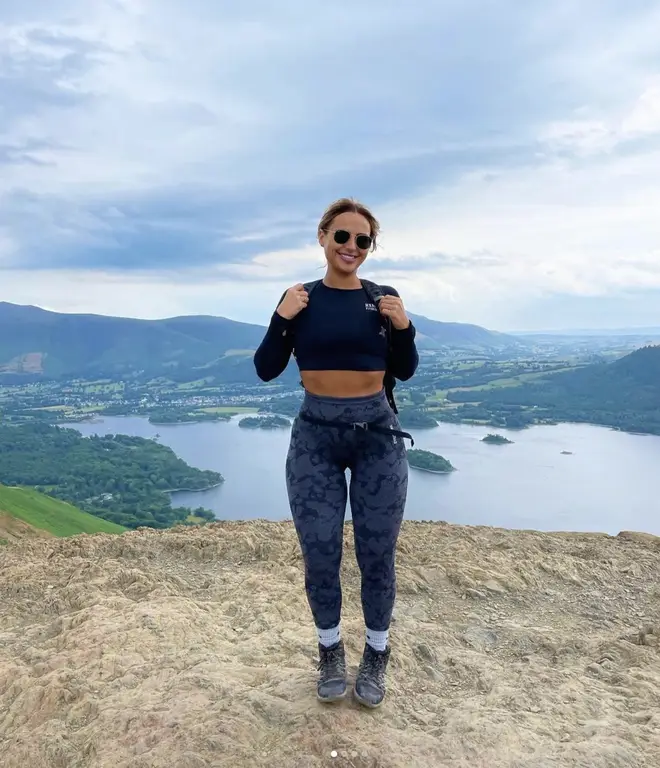 Listen live to Capital, and catch up on any shows you missed, on Global Player.