Love Island Games: Who Is Megan Barton Hanson?
3 November 2023, 11:55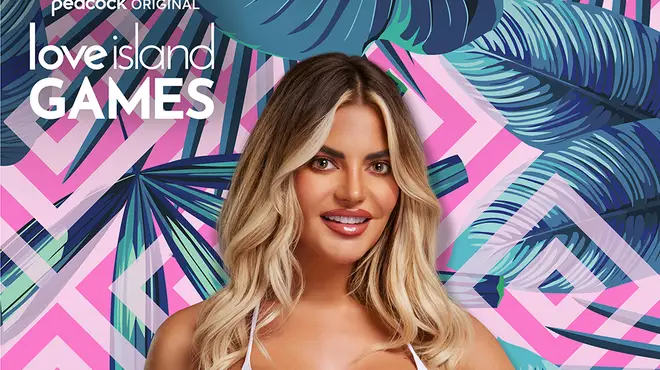 The blonde bombshell entered the Love Island Games villa late and has already made quite an impression on Liberty Poole and Callum Hole, but what do we know about Megan Barton Hanson? When was she on Love Island before, who did she couple up with and what happened?
She's not even been in the Love Island Games villa for a day but Megan Barton Hanson has already got tongues wagging. As she entered the villa she was told to kiss two islanders that she found most attractive. Skipping over her ex Eyal Booker, she went in for a passionate snog with Callum Hole and a more restrained smooch with Steph Blackos.
And even though their girlfriends Liberty Poole and Jessica Losurdo were blindfolded, they were certainly able to feel the tension mount.
This is not the first time Megan has ruffled feathers in the Love Island villa. Need a refresher? We've got you.
When was Megan Barton Hanson first on Love Island?
Megan first appeared on our screens in the 2018 season of Love Island, series four. She entered the villa late as a 'bombshell' and quickly turned heads.
Originally she set her sights on Eyal but chemistry developed between her and Wes Nelson so it wasn't long before they began to explore the possibility of becoming a couple. Only one problem though, Wes was already coupled up with 29-year-old air hostess Laura Anderson.
An explosive confrontation between Laura and Wes ensued with Wes saying he 'could be happier' if he 'cracked on' with Megan while an seriously unimpressed Laura walked away calling both Wes and Megan names that we're not sure we're allowed to repeat.
If that wasn't enough drama, let's just say that Megan wasn't exactly loyal when Casa Amour rolled around. Though she did return to the main villa alone and back to Wes, poor Alex Miller was left alone to think about what he'd done.
What happened with Megan Barton Hanson and Wes Nelson?
As a couple, Megan and Wes lasted until the end of Love Island and eventually came fourth in the show.
Once the cameras stopped rolling their relationship continued - Wes moved into Megan's Essex flat before they both found somewhere new together in Camden.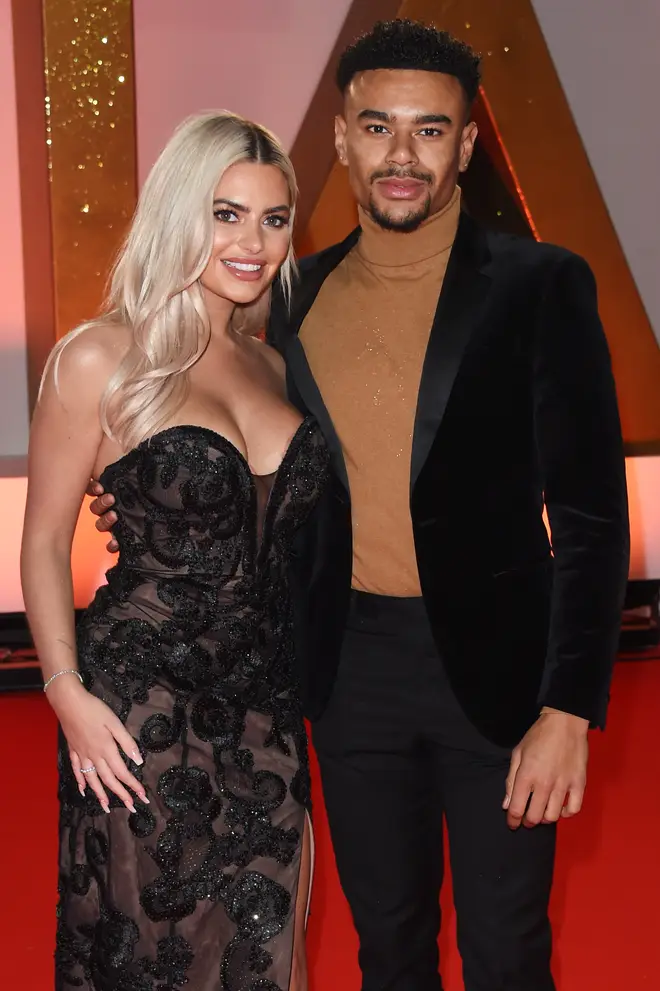 But as Megan is now on Love Island Games looking for love, it goes without saying that she and Wes are not happily married and raising cats in suburbia.
In a hilarious spoof of the statement Gwyneth Paltrow and Chris Martin released when they decided to consciously uncouple, the pair posted on Instagram: "It is with hearts full of sadness that we have decided to separate, We have been working hard for well under a year, some of it together, some of it separated, to see what might been possible between us, and we have come to the conclusion that while we love each other very much we will remain separate.
"We are, however, and always will be a family, and in many ways we are closer than we have ever been. We are parents first and foremost, to one incredibly wonderful hamster and we ask for his and our space and privacy to be respected at this difficult time. We haven't really conducted our relationship that privately, and we hope that as we consciously uncouple and co-parent, we will be able to continue in the same manner. Love, Megan & Wes".
Well played.
What did Megan Barton Hanson do before Love Island?
Before becoming a household name on Love Island series four in 2018, Megan worked as a stripper and model. She. previously said of her job: "I did it for a year - I got in, I got out, I earned my money, I didn't hurt anyone, I don't see why it's so negative. Men enjoyed it, I enjoyed it, couples came in… everyone is happy!"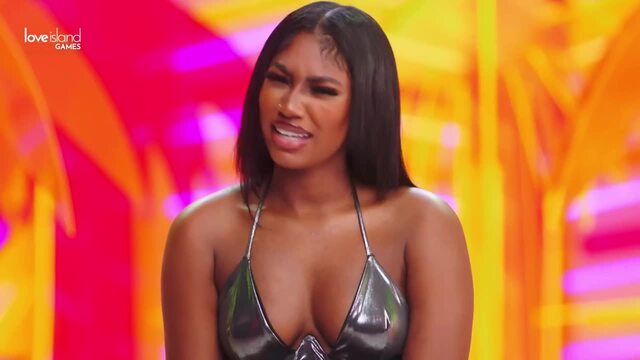 Meet the islanders in the Love Island Games
What is Megan Barton Hanson doing now?
Since leaving the villa the first time, Megan has appeared on other reality TV shows looking for love, including Celebs Go Dating. She has also been romantically linked to a number of other reality TV stars including TOWIE's Demi Sims and James Lock.
Megan also writes a column for Vice and has her own podcast. She also runs one of the most profitable OnlyFans accounts.
How old is Megan Barton Hanson?
Megan was born on 6 March in 1994, which makes her 29 and a pisces. This astrological sign is known for being compassionate, artistic, highly emotional and empathetic. Some even believe that Prices are a little psychic.
What is Megan Barton Hanson's net worth?
Alongside her OnlyFan account, podcasts and columns, Megan is an ambassador for Pretty Little Things and Ann Summers. All this makes her net worth around £2 million. Not bad.
Listen live to Capital, and catch up on any shows you missed, on Global Player.