All The Don't Worry Darling Behind The Scenes Pictures
2 February 2021, 15:28 | Updated: 23 February 2021, 16:03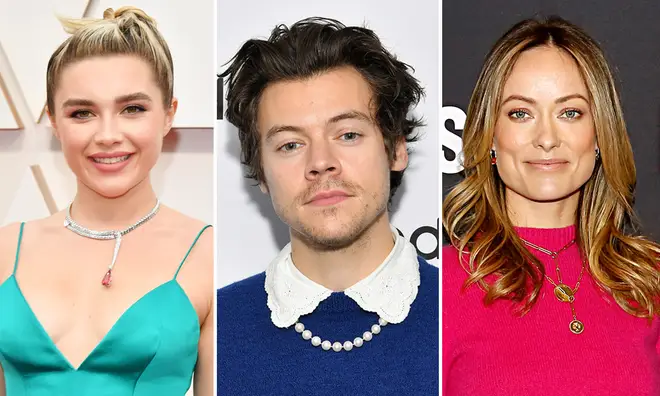 Don't Worry, Darling, starring Harry Styles and Florence Pugh, recently wrapped on production so we're having a nosy behind-the-scenes.
Don't Worry, Darling is one of the upcoming films with an all-star cast we can't quite get over.
With Harry Styles, Florence Pugh, Chris Pine, KiKi Layne and Gemma Chan – to name a few – Don't Worry, Darling and its cast hold a lot of anticipation.
Florence Pugh Went From Being A 1D Stan To Starring Alongside Harry Styles In 'Don't Worry Darling'
As there's a lot of hype about this new movie directed by Olivia Wilde, we've rallied up all the behind-the-scenes pictures so far, to keep you fed until the 2021 release date.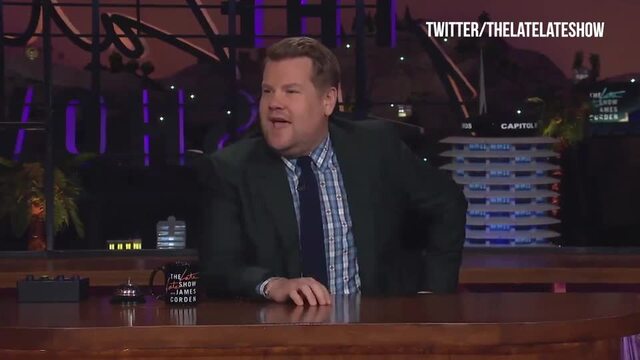 James Corden wishes Harry Styles a happy birthday
Harry Styles and Olivia Wilde pose with the cast of Don't Worry, Darling on final day of shooting
Asif Ali, one of Harry's co-stars on DWD posted a string of snaps on Instagram to mark the final day of shooting.
As well as the big group photo in which rumoured lovebirds Harry and Olivia posed with their arms around one another, Asif gave a glimpse behind the scenes with fellow cast members Florence, Kate Berlant and Nick Kroll
Harry Styles' floral apron on set of Don't Worry Darling is everything
Harry and co-stars Florence and Olivia were pictured filming on Haz's birthday on 1 Feb and the singing sensation was rocking a yellow floral apron for the day.
He wore the fabulous garment over black jeans and a retro shirt, looking as charming as always.
Harry Styles defines dapper in a brown suit
I can't stop thinking about this..... outside his expensive home getting into his expensive little car to go to work while his wife sees him off pic.twitter.com/z2rthjn5iW

— b on dwd lockdown (@hesasnowflake) December 2, 2020
More new pictures of Harry and Florence on set of Don't Worry, Darling left fans truly speechless after Mr Styles was snapped in a vintage suit.
Seriously, who could look this good in a brown suit with a leather briefcase and a lunchbox!?
With his hair pushed back and that one strand over his forehead living a life of its own, fans truly could not cope.
"His leg I can't," one fan pointed out, "It's like he's still wearing a dress."
"He looks like Bowie here," commented another.
Someone else tweeted: "I can't stop thinking about this..... outside his expensive home getting into his expensive little car to go to work while his wife sees him off."
Florence was snapped at the same time, standing in the sun in a floral, silk mint green robe
Harry Styles and Florence Pugh look gorgeous in a tuxedo and ballgown on set
After resuming filming following a two-week break when a member of the crew tested positive for Covid-19, the cast were snapped on set shooting a very glitzy scene.
Harry and Florence, who play husband and wife Jack and Alice, were spotted close together for the shot in the middle of the extravagant 50's cocktail party.
With huge white feather bouquets in every corner and champagne on each of the tables, the crowd seemed to be watching a burlesque performer who was perched in a giant, sparkling cocktail glass.
The excitement for this film just amped up a notch!
Olivia Wilde gives a glimpse from behind the camera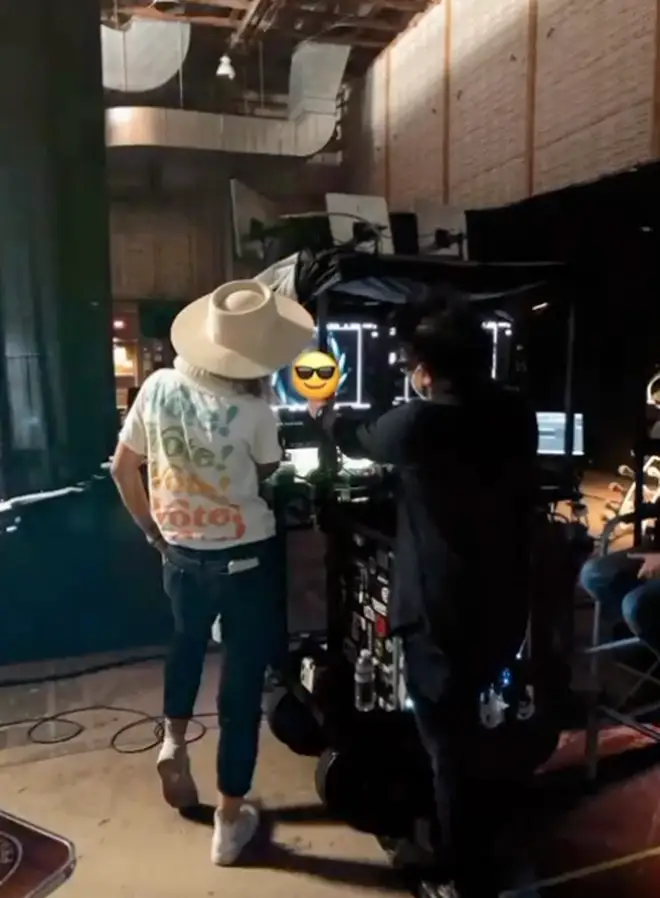 Olivia is directing Don't Worry, Darling and called her place behind the camera her 'happiest place' – it would be ours too if we spent it all day looking at Mr Styles.
She cheekily added an emoji over the screen so fans couldn't get a peep at who was on set, but naturally fans thought it was Harry.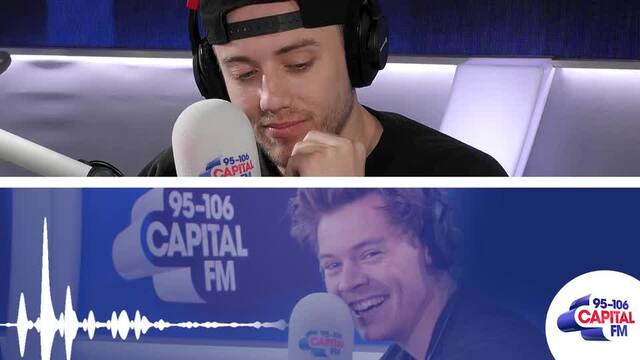 Harry Styles on why he postponed his 2020 tour
Florence Pugh and Harry Styles get to know each other off-screen
Stars of the film and on-screen married couple Florence and Harry likely already knew each other through Florence's boyfriend Zach Braff but they took some time with their castmates to hang out after filming.
Just casually chilling at a restaurant in LA, the pair oozed Hollywood glamour.
Harry Styles cuts his hair for Don't Worry, Darling
The way we had a full head of curls a few days ago and now we literally have dunkirk harry again but this time it's don't worry darling harry omg omg pic.twitter.com/671Ac9dinn

— Nica (@7Osharry) October 19, 2020
Before filming began for DWD, eagle-eyed fans spotted Haz had chopped off his trademark curly locks for a shorter 'do.
Posing for a pic for fans in LA, the new look had us reminiscing Dunkirk era Harry.
> Grab Our App For The Latest Music And Film News