Bridgerton Season 3: Release Date, Cast, Spoilers And More
21 June 2023, 16:06 | Updated: 21 June 2023, 16:08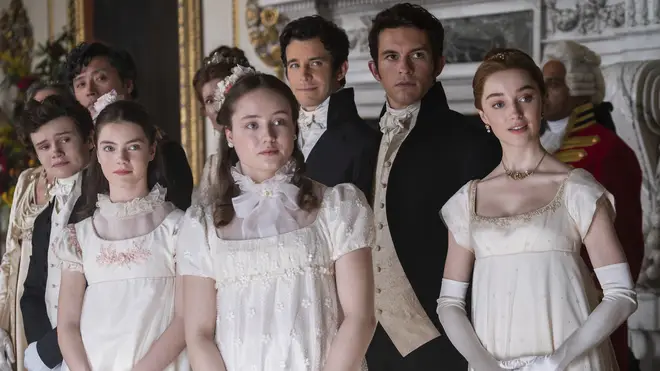 We're all wondering when we'll get to see Bridgerton series 3, Netflix brought us incredible things with seasons one and two so naturally we're on the edge of our seats. When will the third season be released and what will it be about?
Bridgerton series 3 is in the works and series 4 has already been confirmed by Netflix!
Viewers binged their way through Anthony and Kate's journey in record time in March 2022, so it wasn't until long that we were all asking questions about what's next...
In the first season, we saw the love drama unfold between the Duke of Hastings and Daphne Bridgerton, played by Phoebe Dynevor.
Season 2 then brought us Anthony Bridgerton's story as he took on the challenge of finding himself a suitable wife and his love interest with Simone Ashley who plays leading lady Kate Sharma.
Bridgerton Prequel 'Queen Charlotte': All The Latest On The Spin-Off
Is Phoebe Dynevor In Season 3 Of Bridgerton?
So what is going to happen in Bridgerton 3? Is there a release date yet? And are there any storyline spoilers? Here's everything we know about season 3 so far: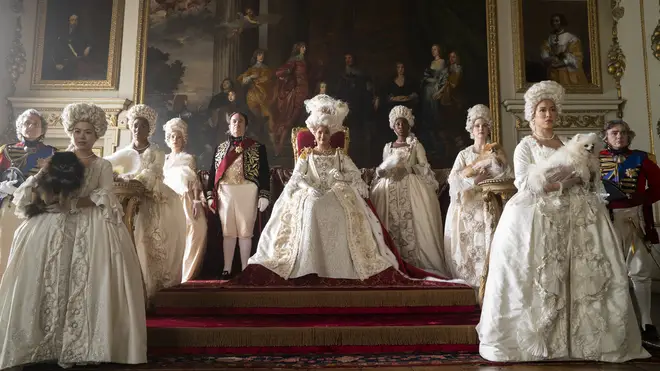 When will Bridgerton season 3 be released?
Fans of the steamy period drama had to wait a long time between seasons 1 and 2 after delays in filming due to COVID-19, however, fans aren't expected to have such a long wait between series again!
Netflix is still yet to announce an official release date for season 3, but its rumoured to be late 2023 or early 2024 (fingers crossed for the former).
What will Bridgerton season 3 be about?
Based on a book series by Julia Quinn, we've so far seen Daphne and Anthony Bridgerton's love story.
If the show was to follow suit, then season 3 would follow the third book which details Benedict Bridgerton's romance with Sophie Beckett – but that's no longer the case!
Showrunners have announced that Bridgerton will skip to the love story between Penelope Featherington and Colin Bridgerton – a story arc that's long been teased on the show.
Penelope and Colin are the main subjects of the fourth Julia Quinn novel in the series, meaning Bridgerton producers have skipped one book!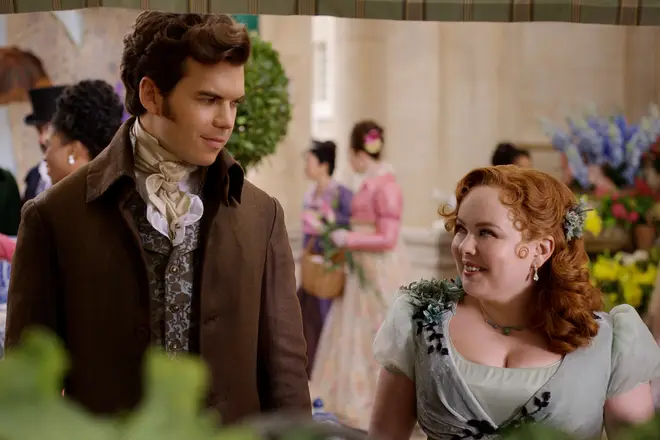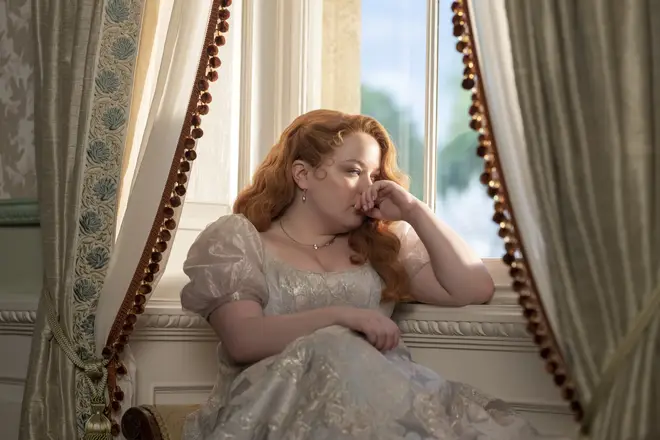 Bridgerton series 3 first look
Netflix may not have announced when we'll finally get to watch the third instalment of the Regency drama but fans have been treated to a first look!
As we mentioned, series three will follow Penelope Featherington and Colin Bridgerton's love story and we've already got a little insight into the love birds' world.
In June, photos of Luke Newton and Nicola Coughlan in character were released and its safe to say that they got the Bridgerton glow-up!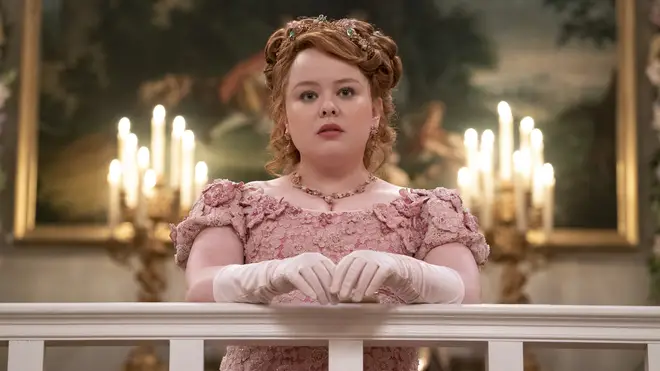 Is there a trailer for Bridgerton season 3?
There is yet to be an official trailer for the third series of the Regency-era drama, however, Netflix released a teaser in July 2022, announcing that filming is underway!
The short clip gives an insight into the casts' glow-ups for season three, notably, Penelope Featherington (portrayed by Nicola Coughlan) has undergone quite the transformation as she steps into the limelight as the series' central lover interest.
Luke Newton is to become the show's leading man, Colin Bridgerton, with fans commenting on how dashing he looks in the teaser!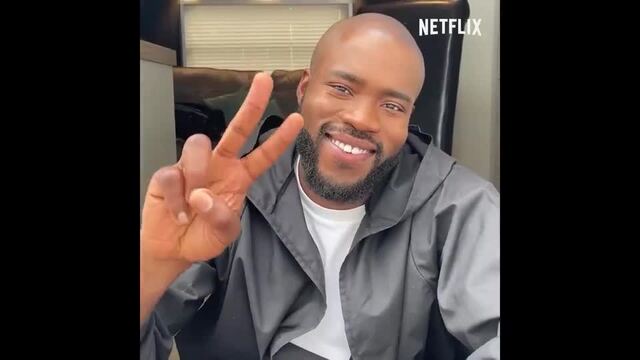 Bridgerton Season 3 confirmed to be in production
Who will be in the Bridgerton 3 cast?
A new cast member for Bridgerton series 3 has already been confirmed, Hannah Dodd, who will be taking over as Francesca Bridgerton from Ruby Stokes.
Obviously, little has been fully confirmed but judging by the storyline, and a few of the cast tweets have hinted that they will be returning.
Nicola Coughlan, who plays Penelope Featherington, shared her excitement about another season on Twitter, hinting she'll be in it too as she referenced a future screen moment. She wrote: "Polin Stans this is our moment!!"
Just one week after the second season dropped on the platform, Simone Ashley revealed in an interview with Deadline: "We're going to be back! Kate and Anthony are just getting started."
"In Season 2, there was a lot of push and pull between Kate and Anthony, there were complications with the family, and then they find each other towards the end," the actress told the publication.
When speaking on her character Kate Sharma's development, she said: "I'm just excited for her to have a home and to have a family. I'm excited to see her grow."
Are there any Bridgerton season 3 spoilers?
As little is currently known about season three, there aren't any spoilers just yet – unless you've read the novels!
Eager fans have been getting ahead on all the 19th-century high society drama by reading the Bridgerton books by Julia Quinn in order.
Hopefully, the makers and producers don't keep us waiting too long for more Lady Whistledown drama and releases snippets of spoilers and teasers soon...
> Here Are All The Ways You Can Listen To Capital