Taylor Swift Fan Speaks Out After Idol Came To Her Defence Against Security Guard
15 May 2023, 11:46 | Updated: 15 May 2023, 13:58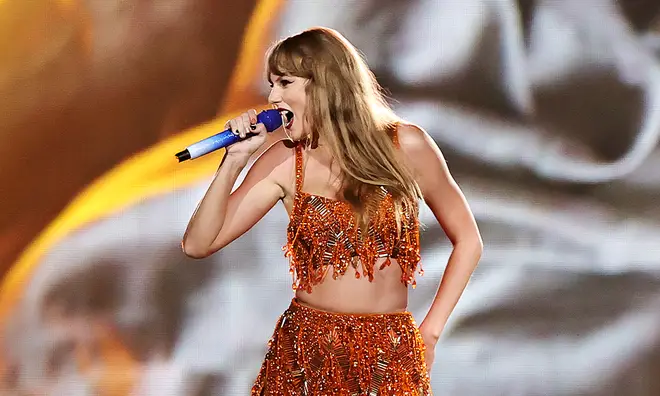 Taylor Swift 'yelled' at a security guard in the middle of a concert after they 'harassed' a front-row fan.
Taylor Swift fiercely protects her fans and a viral video from The Eras Tour proves just that!
During the pop star's Philadelphia show on Saturday (May 13), she called out a security guard in the middle of 'Bad Blood', she commanded him to leave a fan at the barrier alone.
Here Is Every Song On Taylor Swift's Eras Tour Setlist
Which Albums Is Taylor Swift Re-Recording? A Guide To Her First Six Albums
Taylor yelled into the microphone in between lyrics, she said: "She's fine. She wasn't doing anything."
She ensured the message was delivered with one final warning: "Hey, stop! Stop."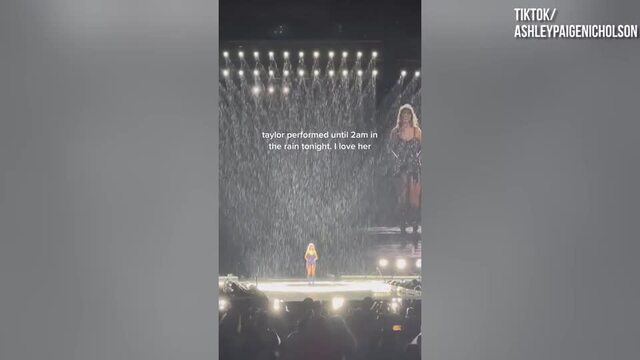 Taylor Swift performs in the heavy rain for her fans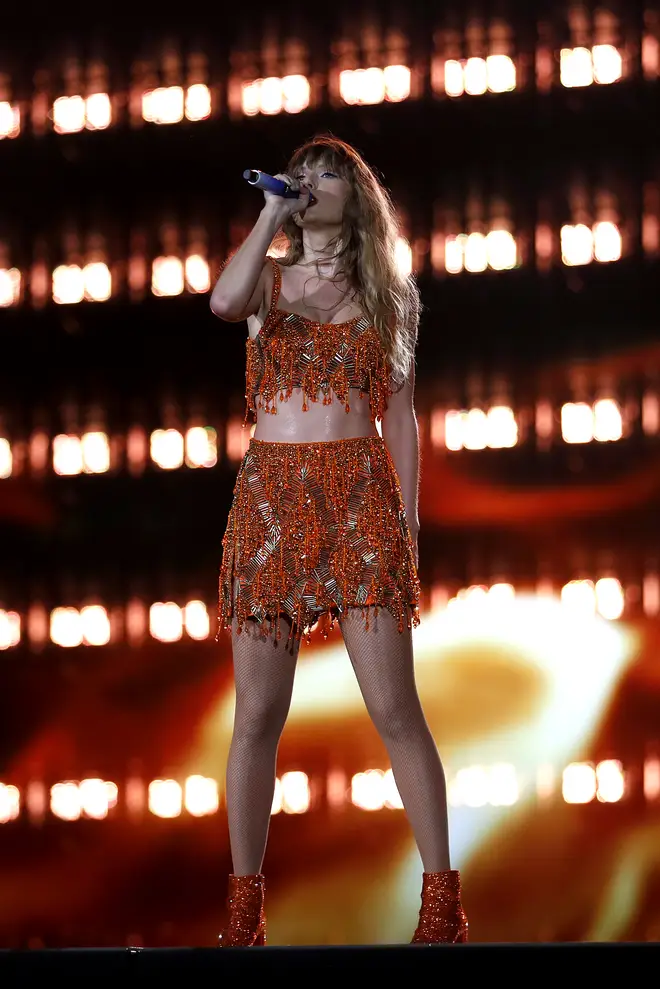 The mid-show moment has since gone viral with countless videos from every angle flooding the likes of TikTok and Twitter, Taylor's adlibs have become so famous that fans are now referring to it as 'Bad Blood (Security Version)'.
Swifties had been examining every clip of the moment, trying to decipher what exactly caught Taylor's attention, which prompted the fan to come forward!
Kelly Inglis posted a TikTok to share her perspective via a friend's account, @caityg33, she said: "Okay, I was the girl."
She explained that the guard had been "harassing" their group the entire night and constantly telling them not to touch the rail, Kelly said: "Any time we did anything he was like on top of us."
"Taylor noticed that I was having fun and that he didn't like it – and she didn't like it," she retold the viral moment.
She revealed that after the 'Bad Blood' moment the security guard got escorted out, and she and her group were then offered free tickets for Taylor's next show.
"It wasn't this big crazy thing it was just a bunch of girls having a nice time and he didn't want us to have fun," she capped off the video.
> Here Are All The Ways You Can Listen To Capital