Rihanna And A$AP Rocky's Second Baby Name Meaning Is A Tribute To His Dad
20 September 2023, 16:45
Rihanna and A$AP Rocky have shared the name for their second baby – here's why the picked the unique name and the sentimental meaning behind it.
Rihanna and A$AP Rocky have a name for their second son; Riot Rose Mayers, who was born on 3rd August 15 months after his big brother Rza.
The new family have been adjusting to life as a four, keeping out of the limelight, and news of Rihanna's newborn's name has fans hopeful we'll soon see a photo of the tot with his famous parents.
The name 'Riot Rose' is a tribute to A$AP, but what does the name mean and why did Rihanna and her boyfriend pick it? Here's what we know.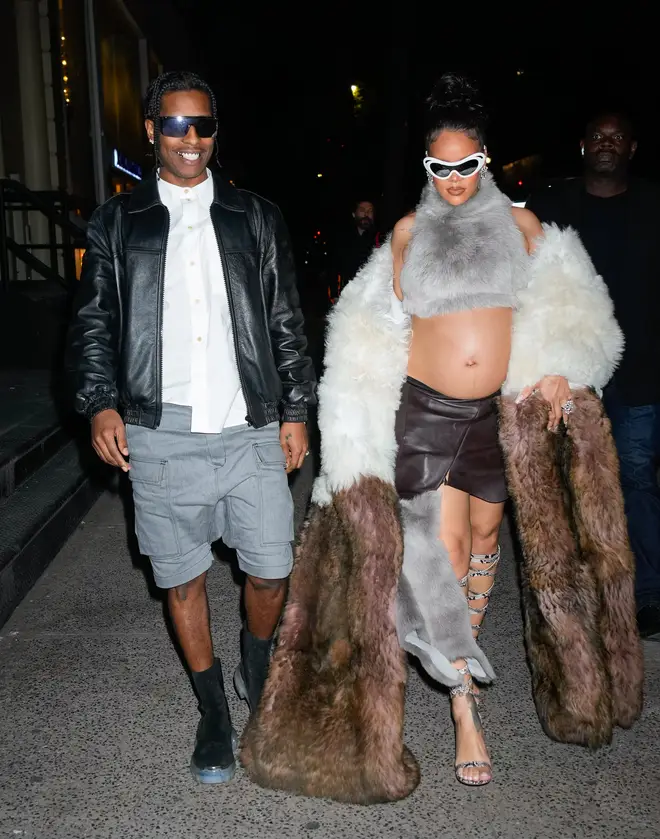 What is Rihanna's second baby called?
Rihanna and A$AP have called their second baby boy Riot Rose!
Entertainment Tonight reports the name honours both parents and also goes nicely with his big brother's name, Rza Athelston Mayers. Rza is named after the famous Wu-Tng rapper and is pronounced 'Rizza'.
What is the meaning behind Rihanna's son's name 'Riot Rose'?
The name 'Riot Rose' honours A$AP, who has a song called 'Riot' and a passion for flowers – a fact little known about the rapper.
"Not everyone knows this, but Rocky loves flowers—he loves having fresh flowers in the house, he loves decorating with flowers, and he even had real flowers in his grill once," ET's source said, adding that roses are a favourite of RiRi's.
The name 'Riot' is also the title of a song released by A$AP.
The couple seemed to hint at what their son's name would be at the Met Gala this year when Rihanna wore a Valentino gown for the Karl Lagerfeld tribute evening. The dress was adorned with huge white roses. Meanwhile, Rocky wore the same kilt from his 'Riot' music video.
When was Riot Rose born?
Riot Rose was born on 3rd August 2023, nearly a year and a half after his big brother Rza arrived in May 2022.
Rihanna revealed her second pregnancy at the Super Bowl half time show in February 2023, just weeks after discovering she was expecting again.
Listen live to Capital, and catch up on any shows you missed, on Global Player.