Red Hot Chili Pepper's Anthony Kiedis Reveals How He Saved A Baby's Life During Carpool Karaoke!
16 June 2016, 11:36 | Updated: 4 December 2017, 11:10
Red Hot Chili Pepper's frontman has revealed how he saved an actual baby's life during the filming of Carpool Karaoke.
Anthony Kiedis told Chris Moyles on Radio X how he managed to revive an infant while the band were shooting the segment.
After a dance-off, which the star revealed the show didn't include, Kiedis explained how he was handed a child who had difficulty breathing.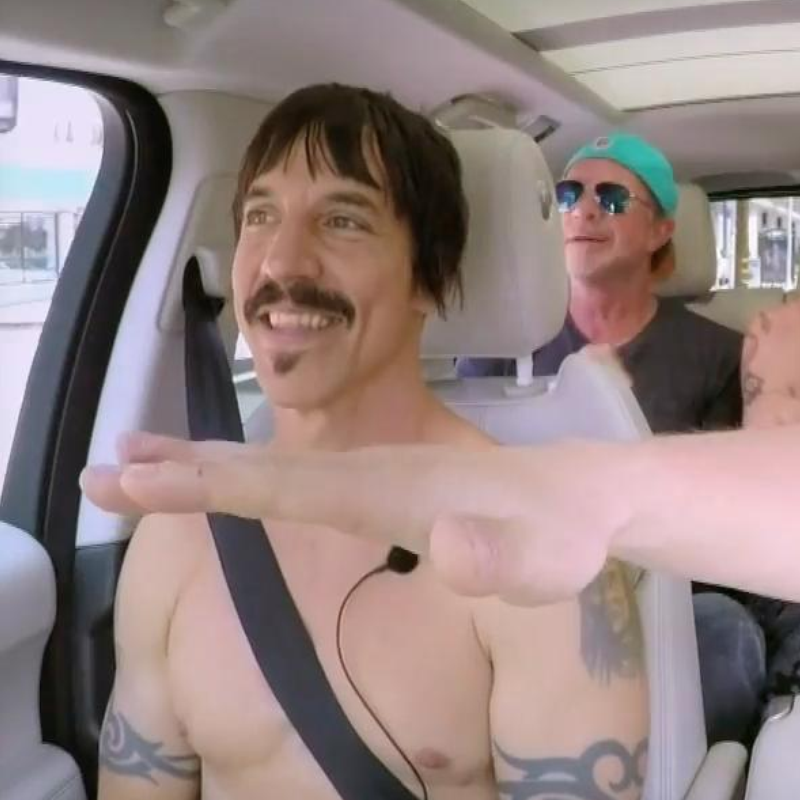 The 'Californication' singer explained, "We had a very interesting unscripted moment. We danced-off and then we were going to celebrate with some Mexican food on the corner. A woman came out of her house holding a child, saying 'my baby, my baby, my baby can't breathe!'"
"We all ran across the street. The lady thrust the baby into my arms. The baby was not breathing."
He continued: "I thought, 'i'm going to try and do a little baby CPR real quick to see if I can get some air into this kid.
I tried to open the mouth. (It was) locked shut. So I started rubbing the belly, bubbles started coming out of the mouth, the eyes rolled back into place. The ambulance showed up and I handed the baby over who was breathing and fine."
"Then we went back to shooting Carpool Karaoke." Crazy, right? Have a watch of the video above to see the man himself deliver an incredible story!
You May Also Like...