New Rumours Emerge As PARTYNEXTDOOR Unfollows ZAYN & Deletes All Traces Of Him On Social Media
28 April 2017, 11:25 | Updated: 4 December 2017, 11:10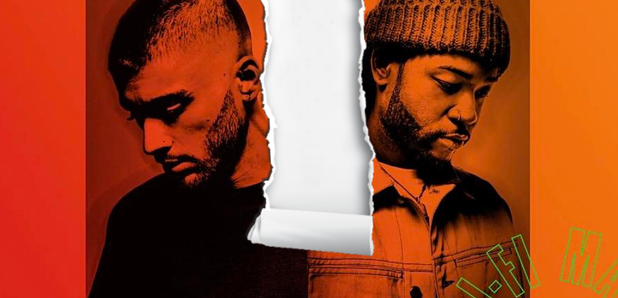 They only released their single 'Still Got Time' together on 24th March!
ZAYN's solo career has been plagued by a number of feuds with different artists. From Naughty Boy to former bandmate Louis Tomlinson, the Bradford-born singer has had his fair share of well-publicised disputes. But this latest one has left everyone feeling a little confused.
Back in March 2017, ZAYN released a new single called 'Still Got Time' alongside Canadian star PARTYNEXTDOOR and it was received well by fans. It gave us loads of Rugrats theme tune vibes, but that's another story.
All seemed to be well between the pair as they both shared the track on their respective social media accounts to their millions of fans, but now PARTYNEXTDOOR has unfollowed ZAYN on both Twitter and Instagram and he even went a step further by deleting every reference to both ZAYN and the track.
PARTYNEXTDOOR also removed his remixes of the track from both YouTube and Spotify and any reference of the song from his Wikipedia page, so he's really not happy about something!
Given the fact that there was no public bust up between the pair, everyone has been left super confused by the whole thing - especially given the fact that ZAYN is still following PARTYNEXTDOOR!
So what exactly happened here? Well there is one theory floating around that could make sense, unless there's a huge reason being kept under wraps that we don't know about.
There's a lot of speculation that PARTYNEXTDOOR is unhappy with the chart success of 'Still Got Time' across the globe, given the fact that ZAYN is such a huge global star.
On the Vodafone Big Top 40, the song peaked at number 22 and only made it to number 57 on the US Billboard chart. Given the fact that ZAYN's 2016 debut album 'Mind of Mine' hit the top spot in both the UK and the US, perhaps PND might have expected it to fair a bit better?
PARTYNEXTDOOR has written a number of hit songs for other artists and got his first big taste of success as a songwriter when Rihanna dominated the charts with her single 'Work', which he wrote.
So could this whole situation really be based on the success of 'Still Got Time' or is the more to the story that we don't know about? It surely won't be long until one of them speaks out about it publically, so we'll know for sure pretty soon!
If a big feud between the pair does continue, ZAYN might regret getting this 'Still Got Time' tattoo...
You may also like...