One Direction's Iconic iCarly Appearance Is Making Everyone Nostalgic Ahead Of Reboot
16 June 2021, 16:03 | Updated: 16 June 2021, 16:04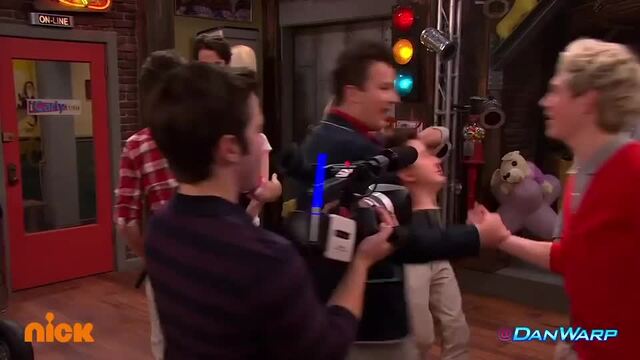 Throwback to when One Direction performed on iCarly
The One Direction boys starred on an episode of iCarly in 2012 performing 'What Makes You Beautiful', and now the reboot is coming, we're watching it on repeat!
One Direction's cameo on iCarly was an iconic moment for everyone back in 2012 with two of our fave worlds colliding!
Now that the iCarly reboot is coming on June 17, we're taking it back to the hilarious episode featuring Harry Styles, Liam Payne, Zayn Malik, Louis Tomlinson and Niall Horan.
The boys, fresh from the release of their first single after The X Factor, performed 'What Makes You Beautiful' in the iconic iCarly loft.
Liam Payne Dreams About A One Direction Reunion
They also got stuck into some acting in the show, with Zayn getting kidnapped by Sam (Jennett McCurdy) at the end of their performance and Harry becoming unwell with 'jungle worms' after sipping from Carly (Miranda Cosgrove's) water bottle.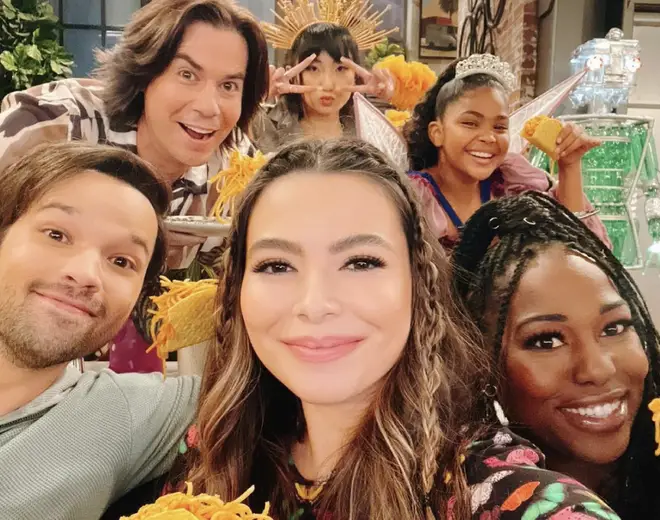 Miranda recently revealed the one special guest who was her fave ever on the show, was Harry!
Ngl, we can't say we're too surprised.
Many fans are still in disbelief there was a time you'd turn on TV and have the boys appearing on their favourite sitcom, with many saying it feels like a 'fever dream' looking back now.
2012 was also the year that iCarly came to an end (temporarily), and it's now set to make its comeback, picking up where the cast left off nine years ago - we deffo feel old, btw.
One direction on icarly was THE cultural reset

— meaghan (@sadbandboys) July 20, 2020
one direction being on icarly could not have been real that felt like a fever dream

— michelle (@micheelleeg) July 19, 2020
The show's revival will premiere on Paramount+ on June 17, with many of the original cast returning, despite some changes.
One original cast member who isn't returning is Jennette McCurdy, who played Carly's BFF Sam.
Instead, Carly will have a new bestie in the reboot - roommate Harper, played by Laci Mosley.
With that being said, if you're wanting to find the episode the boys were on, they starred on the second episode of season 5 of iCarly, the 96th episode overall, called iGo One Direction with quite a few clips existing on YouTube if you just want to see the best bits.
> Here Are All The Ways You Can Listen To Capital