You're Going To Flip When You See What The New Toblerone Looks Like
8 November 2016, 14:50 | Updated: 4 December 2017, 11:10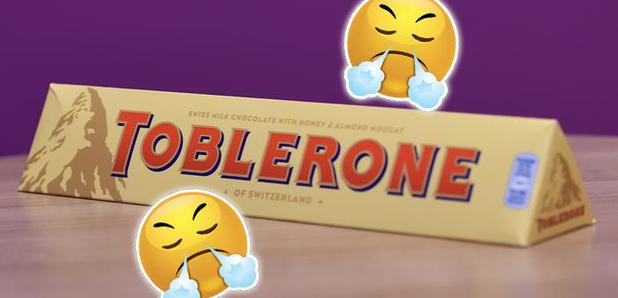 Yup, that classic design is no more and we're not sure how we feel about it. Yikes.
If you were to ask us how we like to eat our chocolate, we'd say in neatly lined up mini pyramids with pieces of honey and almonds of course. Well...things have changed. And it is not for the better.
Toblerone have unveiled the brand new design for their choccy bars and we think it is safe to say it hasn't gone down very well. You ready for it? Check it out...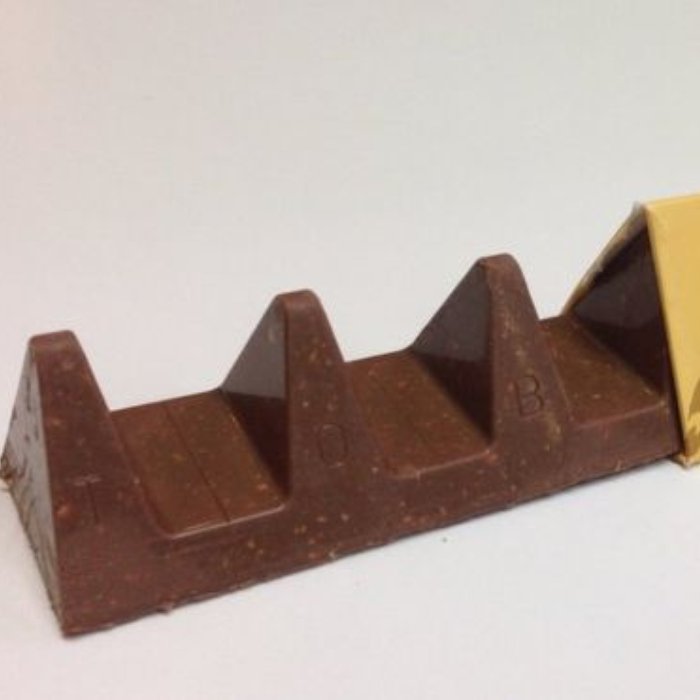 WHAT is that?! Are you sure this isn't some insanely delayed April Fools prank?
Toblerone however have confirmed, 'We chose to change the shape to keep the product affordable for our customers'. It was either that or they raise the prices...hmm.
Of course Twitter has absolutely exploded with the news.
I'm calling the new version No-blerone. #Toblerone

— Paul Mitchell (@mrmitchell78) November 8, 2016
#Toblerone is expected to reach peak misery in 2020 pic.twitter.com/TzB6hdqTC4

— Dafydd Prichard (@lliwedd) November 8, 2016
Had to call my dad and break the news to him. He's heartbroken! Now we all have to figure out what else to buy him for Christmas! #Toblerone

— Aaaaaahnnie (@PinkWorm) November 8, 2016
You may also like...