"Asked For Chocolate Cake Backstage!": Dua Lipa's Most Baller Moment Proves She Is Our Spirit Animal
7 November 2016, 07:47
Dua Lipa unveiled the most amazing requests she's made at a show & we absolutely her 'backstage sass'!
She's just been confirmed for this year's AMAZING Jingle Bell Ball line up – so we obviously had to find out what the most baller moment of Dua Lipa's career has been so far…and we really weren't expecting this response.
Dua will be taking the stage at London's O2 Arena on night one of Capital's Jingle Bell Ball with Coca-Cola, on Saturday 3rd December – and it's safe to say the hospitality staff are going to have a job on their hands with this one!
Explaining her most outlandish baller moment so far, Dua told Capital Breakfast's Dave Berry, George and Lilah about the time she made a very tasty request backstage at a show.
When Dave asked Dua for her most baller moment, she tentatively replied, "Asked for chocolate cake backstage."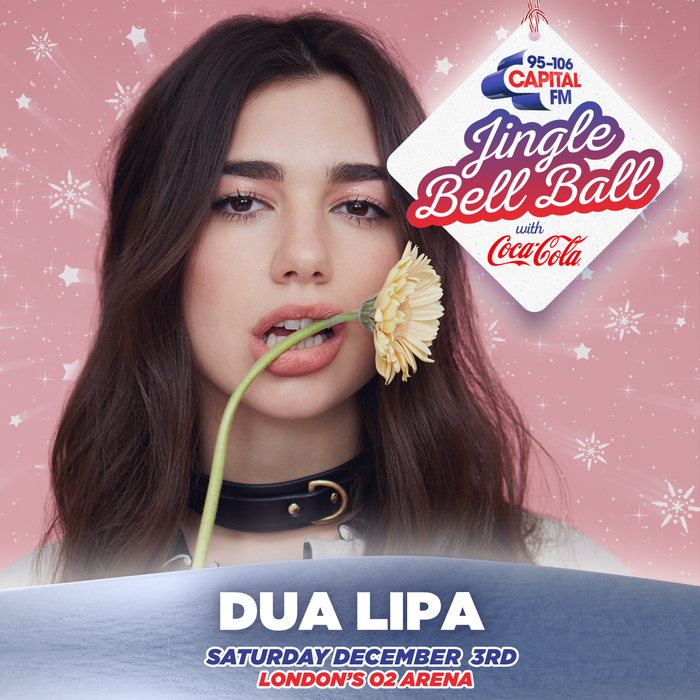 Beware staff at London's O2 Arena because there is about to be a seriously wild new diva in town for the UK's biggest Christmas party and she isn't afraid to ask for any type of dessert – it could be an Apple Crumble or even a Trifle…we just don't know!
Dua also revealed that her younger brother is super excited that she's performing at the Jingle Bell Ball and she told Roman Kemp, "My little brother is so excited that I'm gonna be playing, he's over the moon."
"He was like 'Can I come backstage?'- he's 10 by the way. So he's gonna come down and he's very excited."
With her family and plenty of fans in the crowd, Dua is definitely going to bring her best performance to the Jingle Bell Ball… we can't wait!
Keep it Capital Breakfast tomorrow morning (Tuesday 8th November) when we'll be revealing the stellar line up for night two... and we've even got one extra act to announce for Saturday's line up on Wednesday's show, too! You're not going to want to miss this!
Capital's Jingle Bell Ball with Coca-Cola will see some of the world's BIGGEST hit music stars descend on the capital on Saturday 3rd and Sunday 4th December - make sure you've registered as a Capital VIP and follow @CocaCola_GB for access to the exclusive presale to get your tickets before everyone else!
Tickets go on sale Thursday at 8am here on CapitalFM.com or you can call 0330 3333 958 - but you'd better get in there quick before they sell out!