A Miss Universe Contestant Shut Down Fat Shamers In A BIG Way With An Emotional Instagram Post
25 January 2017, 10:58 | Updated: 4 December 2017, 11:10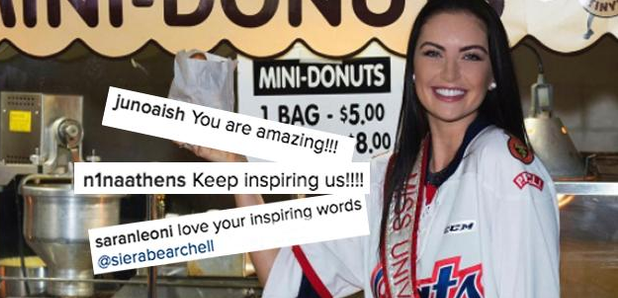 Siera Bearchell has put her critics right in their place ahead of the Miss Universe competition this Sunday.
Being one of the top beauty queens in the world undoubtedly leaves you open for scrutiny, however when fat-shamers continued to comment on Miss Canada's body, Siera decided enough was enough and fired back.
Bearchell wrote, "While I am first to say I am not as lean as I was when I was 16, 20, or even last year, I am more confident, capable, wise, humble and passionate than ever before".
Not that it matters what any of these online bullies say, but HOW can anyone actually comment on Siera's body...she's flawless!
In a separate post the model went on to add, "It takes discipline to have the body of a Miss Universe. It also takes discipline to be accepted into Law School. It takes discipline to run a marathon. It takes discipline to be true to ourselves in a world that is constantly trying to shape us into something we are not. People have asked me if I changed my body to prove a point. No. Our lives are fluid, dynamic and ever-changing. So are our bodies."
PIC: Siera Bearchell/Instagram
"I am healthy. I am fit. I am confident. I am me. This is who I am right now and I'm okay with it, so you should be too. My fellow ladies, remember that true beauty, and validation start from within."
PREACH!
You may also like...