Who Is Mimi Webb? Get To Know The 'Red Flags' Songstress
25 January 2023, 16:56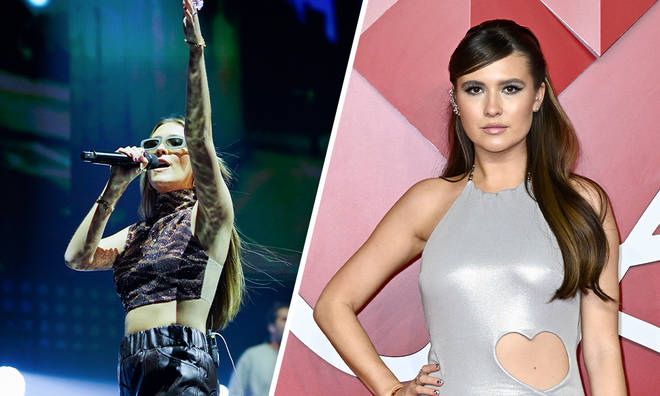 Mimi Webb is everywhere, from her anthemic bops to her incredible performances, let's get to know the young star better...
Mimi Webb is facing an even bigger in 2023 after an avalanche of success since shooting to fame on TikTok - her rising star shows no signs of stopping!
She's recently been making waves with her latest earworm bop 'Red Flag', which leaves us all wanting to know more about the 22-year-old pop sensation.
Mimi Webb's Journey From TikTok Sensation To The Jingle Bell Ball Stage
Mimi is preparing for the release of her debut album 'Amelia' and has recently been nominated for her first-ever BRIT Award, so she's definitely got an exciting few months ahead.
So here are some facts you need to know about the 'House On Fire' singer….
Mimi Webb's music career took off on TikTok
Mimi harnessed the power of TikTok when it came to launching her music career, she was first discovered back in 2020 with the likes 'Before I Go' and 'I'll Break My Heart Again' and she captured everyone's attention.
From there, Mimi's music would only reach bigger audiences, the following year her empowerment anthem 'Good Without' got every single TikTok user channelling their inner heartache.
She spoke about how the app changed the trajectory of her career to PEOPLE: "TikTok has just been such an incredible app to use, especially in the lockdown. I remember thinking to myself, 'How am I going to release music and get people to hear it and to know my face?'"
Well Mimi, we've heard the songs and we definitely know your face!
Mimi Webb moved to Brighton to study music
Before her songwriting and singing chops made her go viral, Mimi made a move at a young age to pursue her love of music.
At just 16 she moved away from home – she is originally from Canterbury – and relocated to Brighton to study at the British Institute of Modern Music (BIMM), whilst there she honed in on her craft and it shows! The likes of George Ezra and Ella Mai also attended the same school.
She spoke to the aforementioned publication about falling in love with making music aged 12, Mimi said: "I've always just loved music and performing. As a little girl, I just loved being the centre of attention."
Mimi describes her time at BIMM as "living, breathing music every single day".
When is Mimi Webb releasing her album?
Last year, Mimi announced that her debut studio album 'Amelia' will be arriving on March 3, 2024 - and we just can't wait!
The young pop sensation spoke about the record in a heartfelt press release: "Announcing my first ever album is such an important moment in my career that honestly, sometimes I wasn't even sure would happen. But after 3 years of hard work, I just can't wait to share this body of work with all of you who have helped me get to where I am today."
Webb dished on the meaning of the self-titled project, she continued: "The album is named Amelia, my full first name, as there are two sides of me that I want people to get to know. There's Amelia, the girl from the UK countryside who loves to be at home with her family, friends, and dogs; and Mimi, the pop artist who loves to be up on stage travelling the world.
"It was important for me to capture this duality with songs written for both of those girls, and I'm excited for you all to get to know them," she wrote in the passionate announcement – we can't wait to hear this one!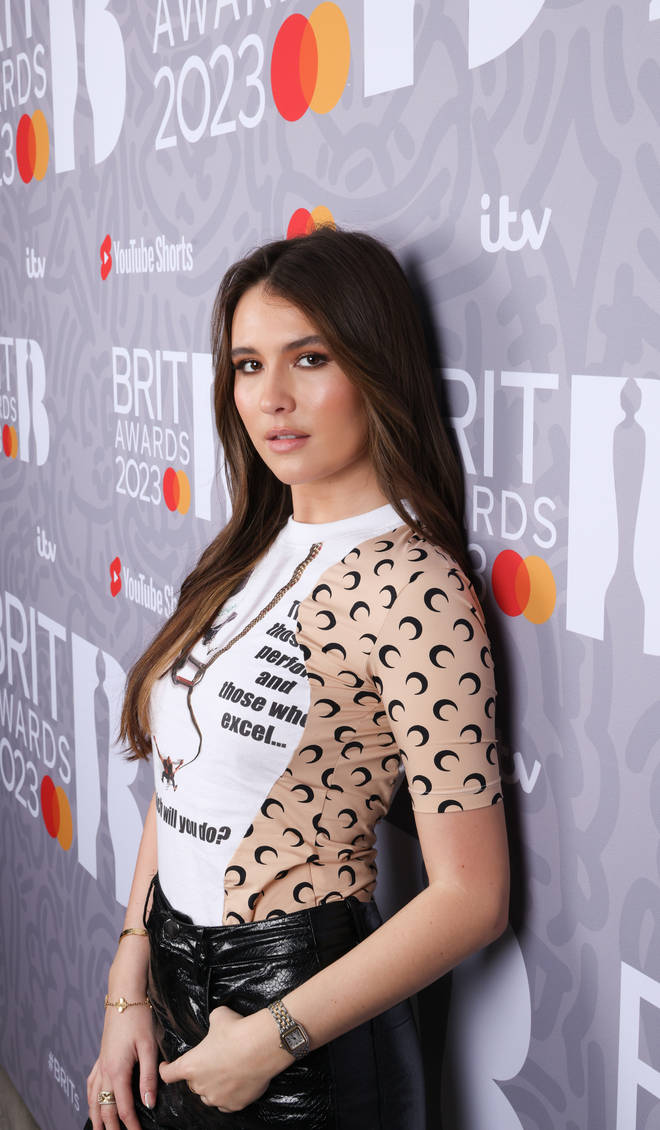 Mimi Webb is nominated for a BRIT Award
In January it was announced that Mimi Webb was nominated for a BRIT award in the coveted Best New Artist category!
The 22-year-old is in good company as other nominees are Sam Ryder, Wet Leg, Rina Sawayama and Kojey Radical, the 2023 BRIT Awards are set to take place on February 11.
"I've manifested it so many times now – all last year, meditating, manifesting, everything,' Mimi said when speaking to the Metro's Guilty Pleasures following the career-defining nomination.
We love a manifestation queen!
> Here Are All The Ways You Can Listen To Capital