Maya Jama And Stormzy Are Officially Back Together
29 August 2023, 11:49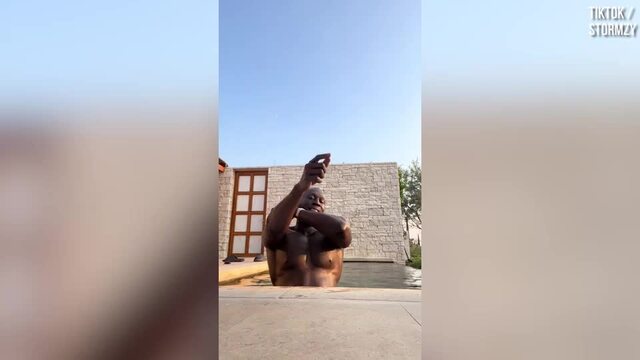 Stormzy enjoys holiday in Greece
The universe is finally healing – Maya Jama and Stormzy secretly enjoyed a holiday together after sparking reconciliation rumours earlier this month.
Maya Jama and Stormzy are back together after all, following years of fans rooting for a reunion after their 2019 split. Fans who follow the pair put the clues together after noticing their holiday photos looked very similar and, soon after, paparazzi photos emerged of the couple looking very loved up hand-in-hand.
The couple were pictured on Hydra Island in Greece in what was their first public appearance together in over a week – they were first spotted backstage at All Points East earlier in August. Officially, they hadn't been photographed together since their publicised break up all those years ago.
Reconciliation rumours began when the Love Island star uploaded a bunch of snaps from Greece and followers began matching them up with Stormzy's TikTok video of his own holiday, with some of the backgrounds looking the exact same.
Stormzy posted a TikTok from his infinity pool vibing to his new song with RAYE called 'The Weekend' and captioned it: "Cheers to the weekend" and fans wasted no time in zooming in on his upload, specifically his sunglasses in which some people spotted Maya in the reflection.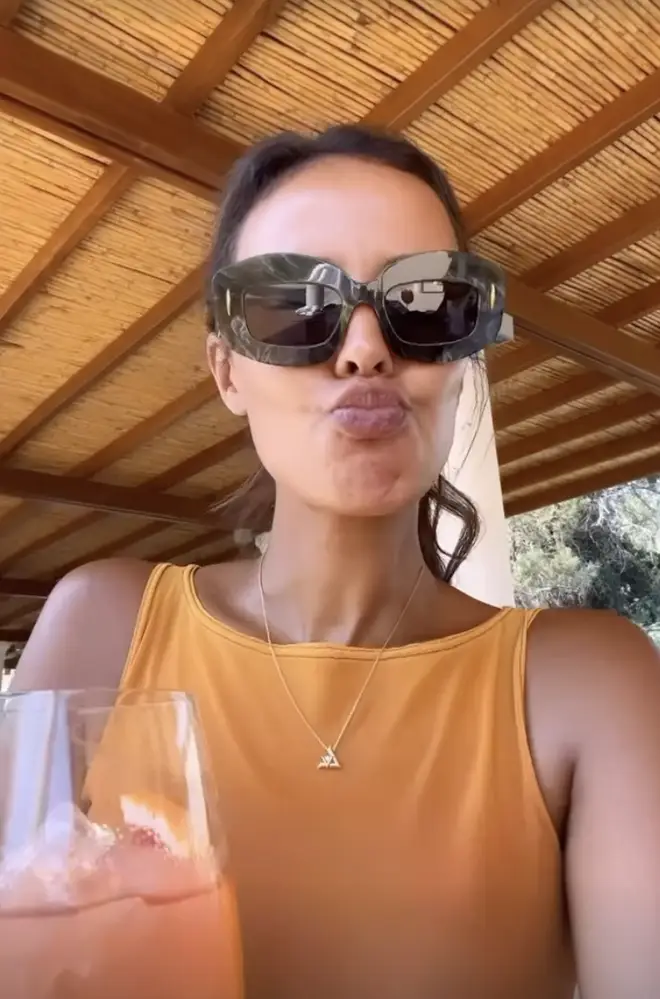 Fans then rushed to Maya's recent Instagram captioned, "brownin" to see if her posts matched up, resharing one of her recent Stories uploads where they reckon they could see Stormzy in the reflection.
After the ITV host shared a video of herself sipping a cocktail and pouting at the camera, followers commented how they spotted Stormzy in the reflection of her shades.
So, what is going on here – are Stormzy and Maya back together, what were the hints they're back on? Here are all the clues.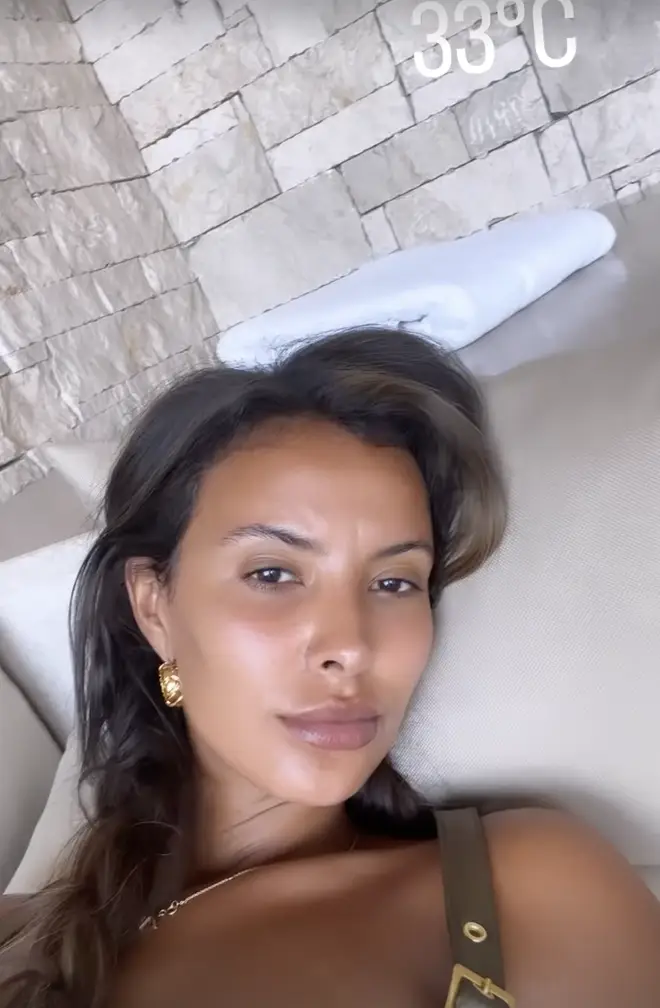 Maya and Stormzy holiday together
After days of piecing their Instagram uploads together, Maya and Stormzy confirmed they're officially back together when they were pictured hand-in-hand on their holiday in Greece. It's believed the vacay was a belated birthday gift for Maya from Stormzy.
Before that photo, the clues were all there. The biggest clue that Maya and Stormzy were back on was the fact their respective holiday photos looked like they were taken in the same place; the biggest clue being the background in one of Maya's selfies is the exact same wall in Stormzy's TikTok.
The rapper's TikTok, a montage of holiday moments, was quickly filled with comments from fans claiming to spot Maya in his sunglasses and noticing their similar backgrounds.
"You r on holiday with Maya [sic]," one person simply commented, as another said: "Same chairs as Maya's photos and same floor." It seems these two icons turned us all into detectives.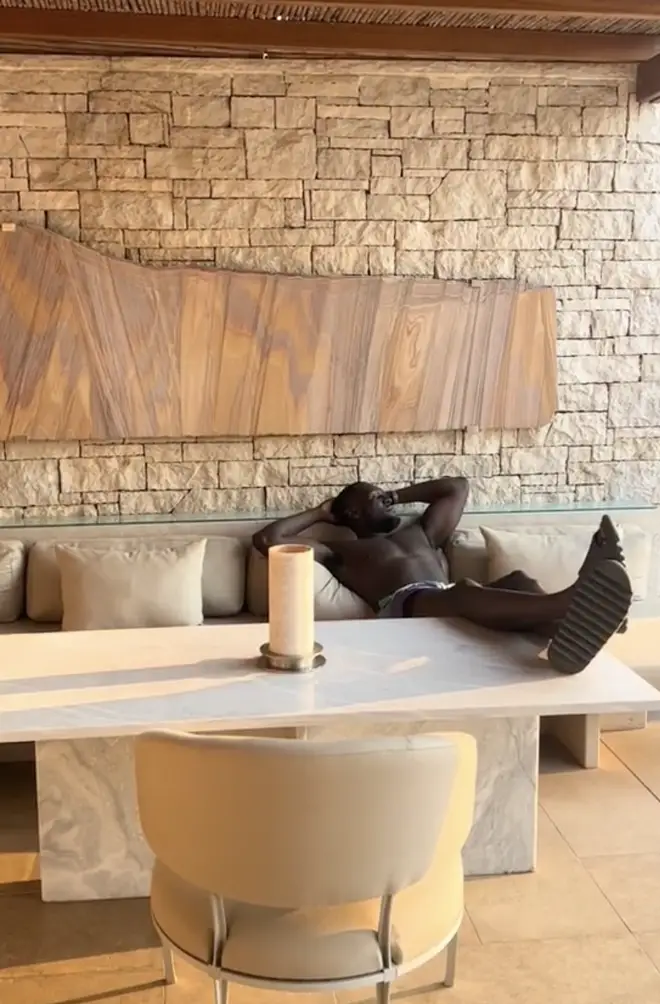 Maya spotted supporting Stormzy at All Points East
After jetting back from Ibiza where she celebrated her 29th birthday, Maya was pictured at All Points East festival watching her ex-boyfriend perform his headline set.
They were also pictured hanging out together, looking like no time had passed as they chatted in deep conversation – Stormzy's grin was clear in the photos as they caught up backstage. Maya apparently watched his set from the photographer's pit and later joined him for his afterparty with his close friends.
Their sighting came weeks after Maya spoke to Vogue magazine about their relationship, explaining: "None of us really knew the level of importance it held to a certain group of people, us being together.
"We were both super ambitious. We were both from similar upbringings and we were both just little grafters that have made something good of ourselves. It was lovely when it was lovely, and then you move."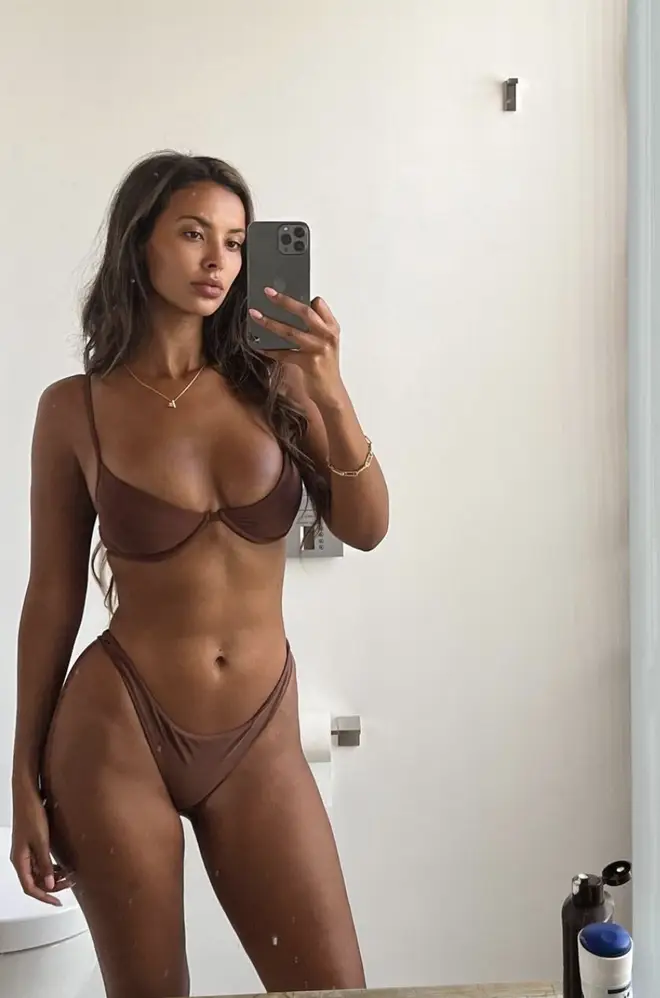 Reports claim Maya and Stormzy are 'growing close again'
In May Maya was forced to shut down speculation she was dating none other than Leonardo DiCaprio, taking to Twitter to tell people to 'stop' and saying she was wearing a 'Leo' necklace because it's her star sign after the accessory fuelled rumours about her and the Hollywood star.
At the time a source told the tabloids Maya and Stormzy are growing close again, telling the paper: "The Leo thing got a bit out of hand. They partied a couple of times in London and New York but it never developed into anything more serious.
"The truth is she's actually back in regular contact with Stormzy and has been heading to his house to meet up away from the spotlight. She visited him a couple of times before her recent holiday to Thailand and it sounds as though they've really clicked again.
"The connection never went away. They're both keen to tiptoe around it a bit rather than throw themselves into anything public but they're enjoying being close again."
Stormzy made it no secret he missed his ex-girlfriend in his last two albums, pouring his heartache into the lyrics of songs like 'Hide & Seek' and 'Firebabe' to let the world, and Maya, know how he felt.
Leigh-Anne's Emotional Cover Of 'I Say A Little Prayer' Live | Capital Up Close with Lucozade Zero
Listen live to Capital, and catch up on any shows you missed, on Global Player.