Logan Paul 'Split With Chloe Bennet' As KSI Shares Cryptic Response
17 October 2018, 15:44
Logan Paul's apparently broken up with girlfriend Chloe Bennet just a few months after fellow YouTuber publicly mocked their relationship.
According to reports online, YouTuber Logan Paul and actress Chloe Bennet have split after dated for just over three months.
> 8 Signs You're The Eternally Single One Of Your Friendship Group
It's been claimed that the pair still love each other but that they're taking time out to focus on themselves. A source told JustJared, 'Logan and Chloe had a very fun and strange dynamic that honestly worked really well for a while."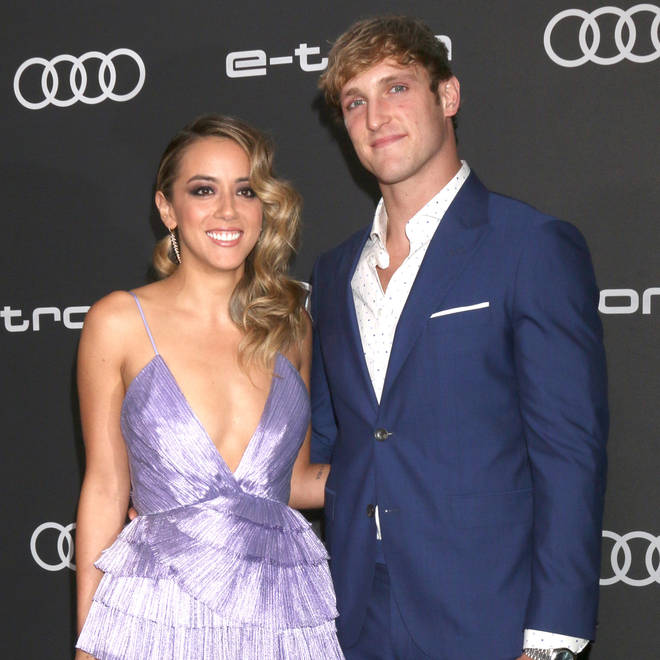 The source went on to add, "When it was just the two of them, there was no one else in the room" but another source claimed that whilst they still love each other, they're just not compatable right now.
Speaking to JustJared, the other source revealed, "Chloe and Logan weirdly worked and they still very much love each other but their lives aren't compatible right now. They're taking time to just focus on themselves."
Neither Chloe, who stars in Marvel Agents Of Shield, nor Logan have spoken out about the rumours yet, but with the intense public intrest in the couple's relationship following Logan Paul's infamous 'Suicide Forest' video fans will hope some kind of statement is issued soon to clear things up.
In September, Logan had shared a picture of himself and Chloe on his Instagram to welcome the arrival of what he dubbed as the couple's 'first daughter', a pig called Pearl BingBing.
Logan even joked in the caption, 'it's gonna be awkward if we break up... who gets the pig? me. jk.' but now we really do have to ask the question... who gets the pig?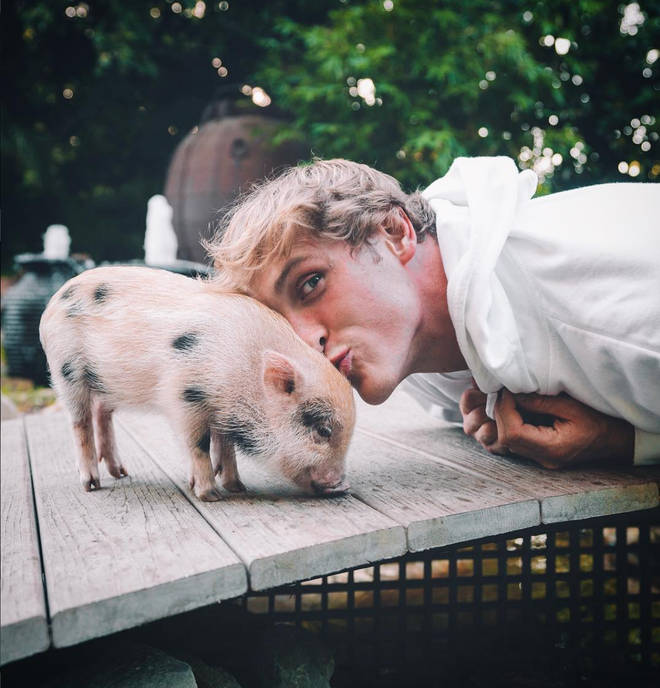 Logan Paul was slammed by the public after he posted a vlog featuring the dead body of man who had commited suicide and he's spent the last 12 months looking to rebuild his reputation, including taking part in a boxing match against his rival and fellow YouTuber KSI.
After the split rumours surfaced, KSI took to Twitter to share his thoughts on the situation, cryptically tweeting, 'Imagine having to prove to the public that you're in love with your partner...'.
Whilst he hasn't spoken out on his relationship status, Logan Paul did take to social media to share the trailer for his upcoming YouTube Original film called 'The Thinning'.
Imagine having to prove to the public that you're in love with your partner...

— KSI (@KSIOlajidebt) October 17, 2018
> Download Our Free App For All The Latest Celeb News!