Lewis Capaldi Cancels Upcoming Commitments To 'Rest And Recover'
5 June 2023, 17:40 | Updated: 8 June 2023, 17:04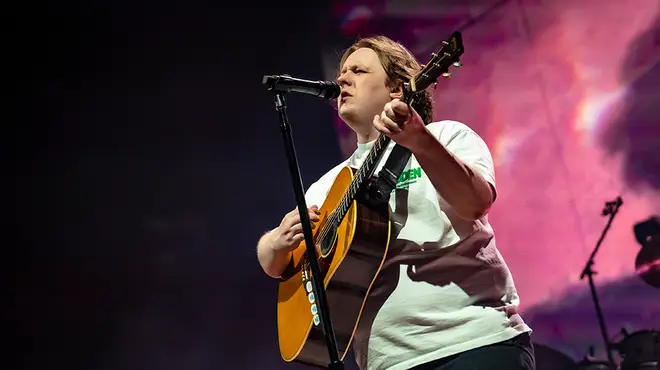 Lewis Capaldi has announced he's pulled out of all his work commitments until Glastonbury on June 24th.
In a statement shared to fans on Monday night, Lewis Capaldi revealed he'll be cancelling all his scheduled performances up until later this month, including Capital's Summertime Ball on Sunday.
The singer-songwriter said the last few months have been 'full on mentally and physically' and that he's 'struggling to get to grips with it all.'
Taking to Instagram Stories, Lewis said he'll be taking time to rest and recover and plans to go home to Glasgow to be with his family and friends.
Lewis Capaldi's 'How I'm Feeling Now' Documentary: How To Watch & What It's About
He assured fans he's getting 'all the help and support' from the 'incredible people' around him and said he can't wait to be back performing again.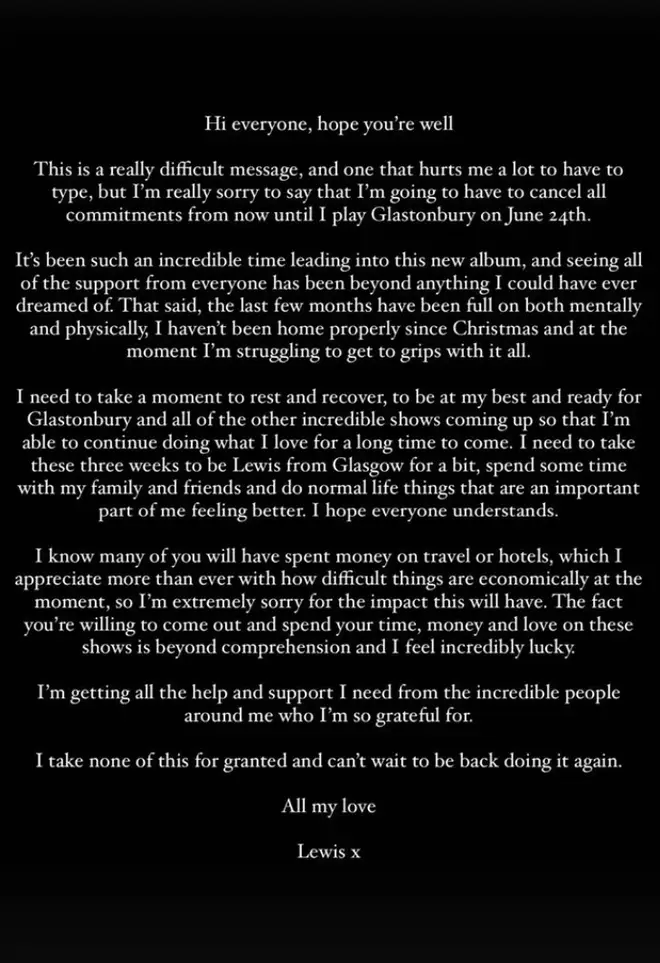 Read Lewis' statement in full here: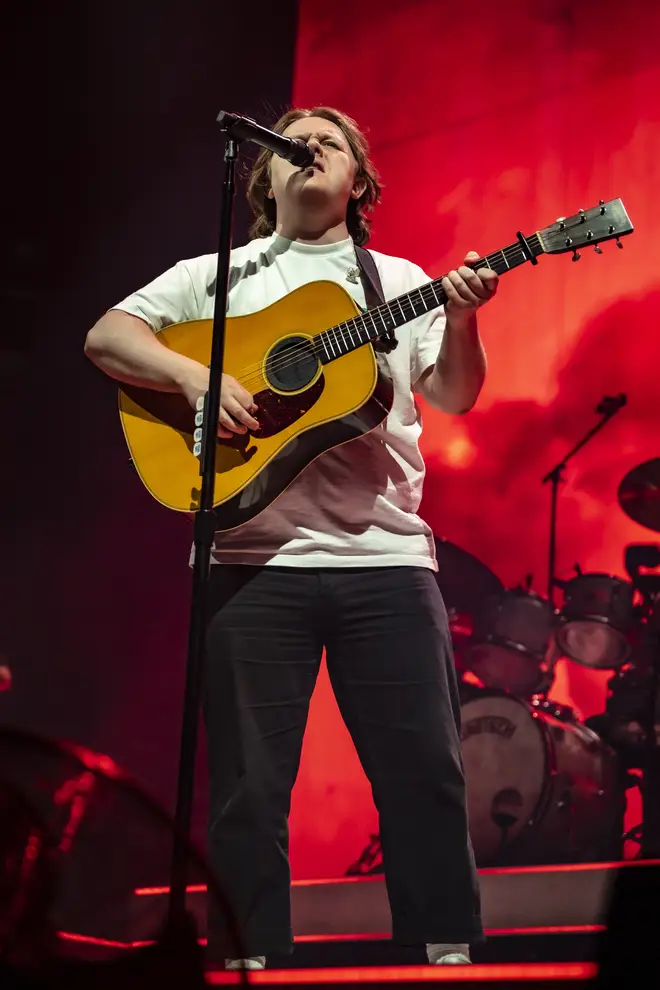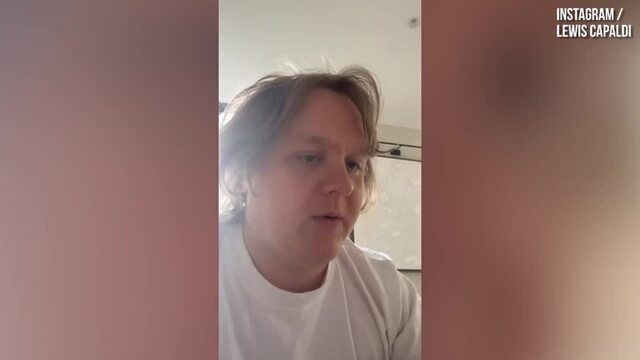 Lewis Capaldi speaks ahead of album being released
The 'Before You Go' singer opened up about his mental health in a Netflix documentary in April, sharing an insight into the toll being in the spotlight takes on his wellbeing.
Fans have since praised him for being so honest about his mental health and wellbeing.
We hope Lewis takes the time he needs to recover.