Uh Oh… Kylie Jenner's Being Sued AGAIN For Copying The Neon Lips Used In 'Life Of Kylie'
26 July 2017, 12:23 | Updated: 4 December 2017, 11:10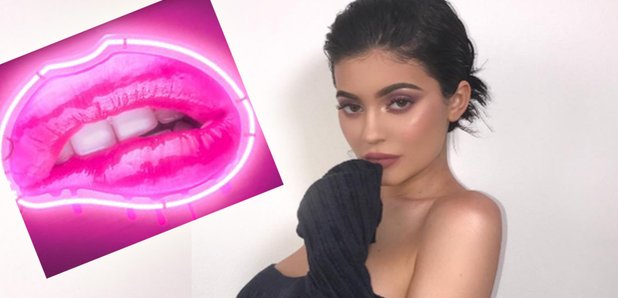 The youngest Kardashian sister hasn't had much luck after that T-shirt debacle…
Another day and another Kardashian court case looms… Kylie Jenner is being sued yet again, this time for the pair of neon lips she has been using to promote her reality show, Life Of Kylie.
Kylie's been accused of copy the work of artists Sara Pope who claims Kylie copied her most famous piece – a bright pair of lips in the lip bite pose titled 'Temptation Neon' and used it to promote her reality show.
However, according to TMZ, sources close to Kylie claim that she had nothing to do with the design and it was independently created by a third party – but it's not the first time she's been accused of ripping off other peoples work.
It's just weeks since Kendall and Kylie Jenner managed to annoy the families of some musical legends including Tupac after printing their selfies over the musicians' faces on 'vintage' tees they were selling for $125 a go.
The girls had to pull the merch and apologise after they were served with lawsuits over the products and put out a statement reading, "These designs were not well thought out and we deeply apologize to anyone that has been upset and/or offended, especially to the families of the artists.
"We are huge fans of their music and it was not our intention to disrespect these cultural icons in any way. The tee shirts have been pulled from retail and all images have been removed. We will use this as an opportunity to learn from these mistakes and again, we are very sorry."
With that and Kendall Jenner's misguided Pepsi commercial, Kylie's cosmetics products coming under fire for being poor quality and previously being accused of copying make up artists' palettes, the girls haven't had much luck with their latest business decisions!