KSI Just Posted Screenshots Of Logan Paul Messages & They're Brutal
25 August 2018, 13:20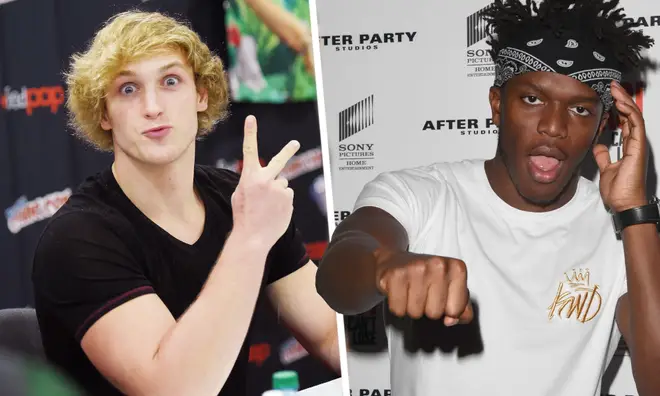 KSI has posted screenshots of message threats between him and fellow YouTuber, Logan Paul, who will fighting in their highly anticipated boxing match this evening.
KSI has posted screenshots of the messages exchanged between him and Logan Paul, hours before the two take to the boxing ring, in what has been labelled the 'biggest white collar boxing match in history', and as expected, they're pretty shady.
KSI Vs Logan Paul Fight: All The Details Inc. Dates, Tickets & More
In the text to KSI, Logan tells KSI to 'lose sleep tonight, as you dream about yourself crumbling in the ring tomorrow' with KSI replying to Logan by asking him to have his girlfriend 'holding his towel' for him when the fight is over.
The YouTuber's have been hurling insults at each other both in person and over social media for months now, with each of them releasing pretty brutal diss tracks- KSI's features a beheaded Logan Paul being served onto a platter for dinner.
Yeah, it's gone that far.
The fight is taking place at Manchester arena tonight, August 25th, at 10pm, with over 15,000 people watching it live and many more across the world live streaming it from over 47 countries.
>Download Our Brand New App For All The Latest YouTuber News