WATCH: Kim Kardashian Talking About Her Paris Armed Robbery Is Just Chilling
20 March 2017, 09:59 | Updated: 4 December 2017, 11:10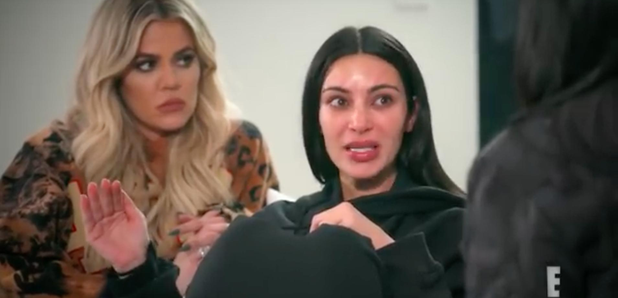 Kim revealed she thought Kourtney was going to find her dead in their hotel room.
It was one of the most shocking moments of 2016 when it was revealed that Kim Kardashian was held at gunpoint by masked men during an armed robbery in Paris, and she's spoken out about the ordeal for the first time on Keeping Up With The Kardashians.
In new scenes released from the forthcoming season of KUWTK, Kim opens up about how she begged for her life as the men put duct tape over her mouth and held a gun at her back, and chillingly reveals that she was certain she would either be raped of killed by the men.
She revealed that she begged her captors, "Please, I have a family, let me live" as the men tied her up while they stole millions of dollars worth of jewellery from the hotel room she was staying in.
As well as speaking out about the robbery for the first time, the trailer for the new series teases that we will also get to see Kourtney Kardashian and Scott Disick having more ups and downs in their relationship as well as the aftermath of Kanye West's breakdown.
One thing's for certain – this series is definitely not going to be short on drama!