Jeremy McConnell Worries Followers As He Removes Almost All Traces Of His Son Caben-Albi From Instagram
11 September 2017, 15:00 | Updated: 4 December 2017, 11:10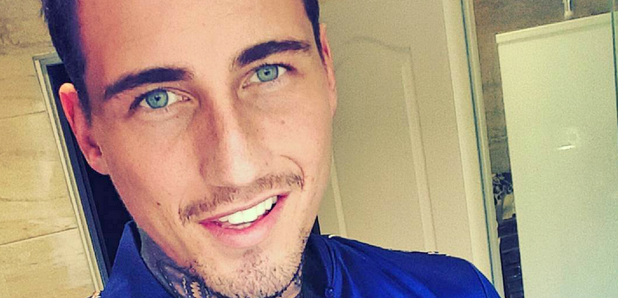 There are only two pics left!
After a turbulent 2017 which has seen him split up with Stephanie Davis, the mother of his son, and then receive a suspended prison sentence for assaulting her, it seems Jeremy McConnell is pushing the reset button.
A quick glance at his Instagram will show you that the model and Celebrity Big Brother star has removed a load of pictures from his account, many of them featuring Steph.
> Steph Davis Hits Back At Troll That Says She Should Be Partying Not On Holiday With Her Son
But one thing that has left many people confused is that Jez removed a number of pictures of himself with young son Caben-Albi, leaving only two pictures of his son on the social media platform.

(Pic: Instagram)
News emerged recently that Jeremy had seemingly moved on from his relationship with Steph by getting close to make up artist Mandi Flood as the two were pictured together recently.
If Jeremy is planning to move on and begin a new relationship with Mandi, then it would make sense that he'd want to remove reminders of his last girlfriend, but removing pictures of his son is leaving people hella confused.
Perhaps the locations where the photos were taken reminds him of a more negative time in his life and so he opted to delete them for a truly fresh start?
Or maybe he's going to be taking a step back from the limelight after a difficult year and doesn't want to share as much of his life with the public via social media?
Either way, it seems Jez is trying to take a step back from making the headlines every week!
Whilst you're here, check out what advice another dad, Dennis Graham (aka Drake's dad) hadfor those of us looking for love...
Download the Capital app now for more breaking celeb chat and the biggest tunes around too!