WATCH: James Corden Asked Kim Kardashian If Kylie & Khloe Are Pregnant & Her Reaction Said Everything
16 November 2017, 10:49 | Updated: 4 December 2017, 11:10
So that's a yes, right Kim?
First of all, thank you James Corden.
Fans of the Kardashian/Jenners have been gripped by pregnancy fever with Kim currently expecting her thrid child via surrogate and baby rumours circulating around her sisters Khloe and Kylie non stop, but now we feel as though we have the answer we needed.
> Kylie Jenner Hits Out & Claims New Photos Revealing Her Baby Bump For The First Time Are 'Altered'
Kim's given the biggest hint yet that her sisters are expecting babies whilst playing 'Spill Your Guts or Fill Your Guts' with James Corden and the video above shows the moment in all its glory.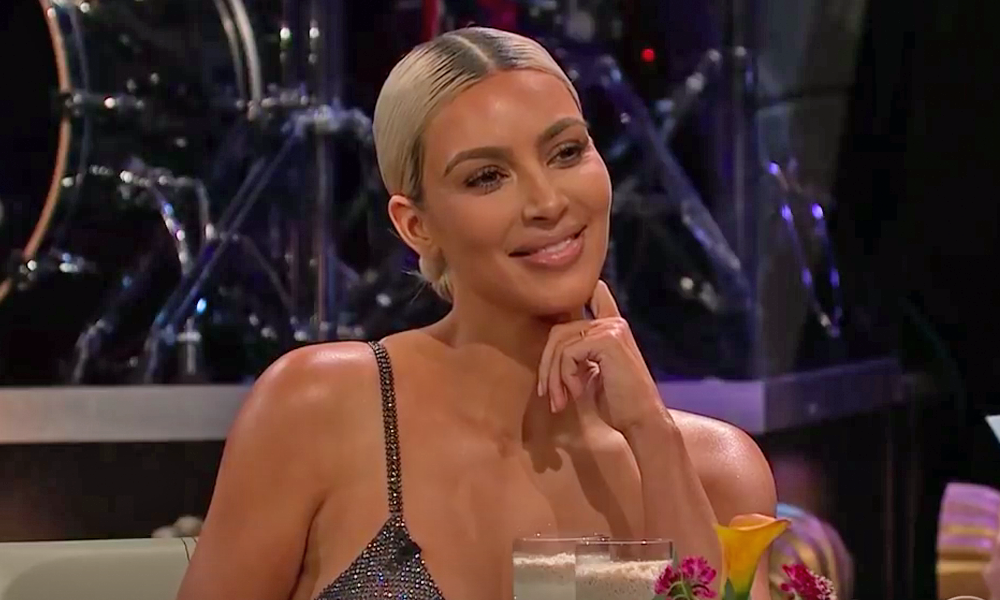 Pic: YouTube

When James asked Kim "There have been lots of rumours about your sisters Khloe and Kylie being pregnant - are they true, yes or no?" she couldn't help but reveal a knowing smirk telling us everything we needed to know.

Kim had the option of telling the truth and revealing all or drinking a sardine smoothie and after the grin had done its job, she opted to chug the smoothie and keep tight lipped, further suggesting there's something to those baby rumours.

But by that point we were already sure that she was pretty much confirming the whole thing just by the look on her face.

> Download Our Fancy New App For All The Latest On The Kardashian Pregnancies!

Whilst you're here, check out Kim letting slip about her unborn baby's gender...

-->--> -->-->

-->-->