Jade Thirlwall Shuts Down Fans' Questions About Pregnancy
15 September 2023, 10:39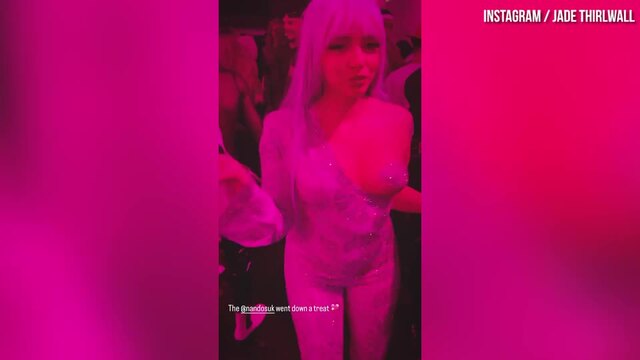 Jade Thirlwall dances it out at her 30th birthday
Jade Thirlwall hit back after being flooded with comments asking if she's pregnant.
Jade Thirlwall posted a series of pictures from a wedding she attended at the weekend, showing off her gorgeous orange midi dress and glittering handbag.
In the photos the Little Mix star held her bag in front of her to show off its dazzling design, but the positioning of the accessory led fans to speculate on whether she was potentially hiding a baby bump.
"Anyone think the bag is strategically placed?" Commented one follower, as another said: "Stunning but am I too suspicious with the positioning of the bag every time??"
Hours later Jade hit back at the speculation, replying in the comments: "It appears you can't put a bag in front of your body without people speculating if you're pregnant lol. I'm not.
"But if it were me and I wasn't sure, I wouldn't spend time commenting on someones body when you have no idea what that person's circumstances might be."
She later took to Instagram Stories to tell her followers, "if you don't know, don't say it," within a statement about how she's constantly asked about when she's going to have children.
Here's what Jade had to say: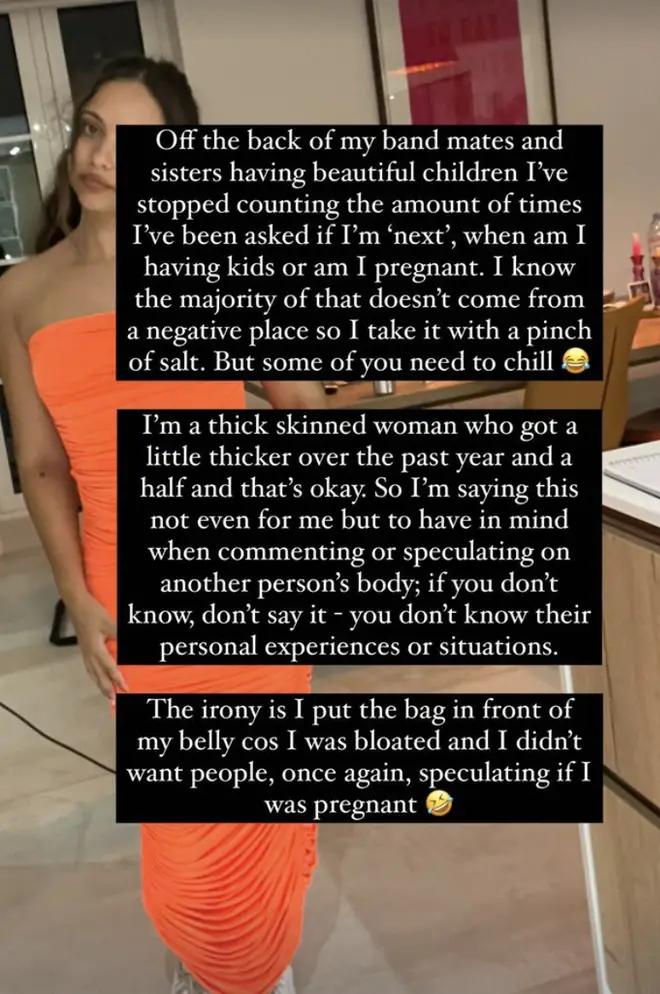 She followed up the post with another picture of herself from the wedding, writing over the top: "When you've had 3 bread rolls at the dinner table, you've taken your Spanx off and your bag deserves a moment."
Jade then posted a clip of her heart-shaped orange and pink handbag with a light effect flickering around it, giving the accessory the moment it deserved.
Listen live to Capital, and catch up on any shows you missed, on Global Player.