Holly Hagan's Had Her Chin Made Bigger And People Are Confused Why She Did It
10 February 2017, 15:29 | Updated: 4 December 2017, 11:10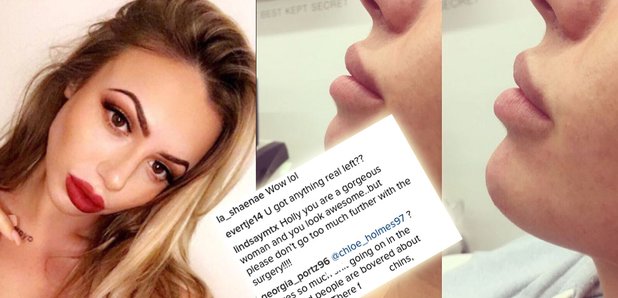 The Geordie Shore star revealed her latest surgical procedure on Instagram to mixed reactions.
When you think of cosmetic surgery, getting fillers in your chin isn't the first thing that springs to mind – and people were rightfully confused AF when Holly Hagan debuted her new chin on Instagram last night.
Holly posted a picture of her chin before and after she had had fillers to make it more defined, describing it as a massive insecurity of hers. She posted, "Can't thank @drtijionesho @theeshoclinic enough for filling out my chin was always so self conscious about it on photos and a tiny bit of filler has made a huge difference."
Although it's a subtle bit of surgery, it definitely garnered a mixed reaction from Holly's followers, most of whom were confused why she had had it done in the first place.
Little_tashi commented, "Think it's a shame you feel like you need to do this. You are beautiful @hollygshore" while Maddieminaj posted, "Or how about we just accept ourselves the way we are and stop contributing to the 'thin ideal'".
Vickip101 commented, "Sad this is what people worry about" and Han_cali wasn't impressed, telling her, "Y even bother ?? There's like no difference and u think it will make u feel better? ? How are people meant to love themselves when everything in the media Is about changing every little thing and being 'perfect' all the time .... puts so much pressure on people. This is the cause of low self esteem, eating disorders, depression etc ... ridiculous".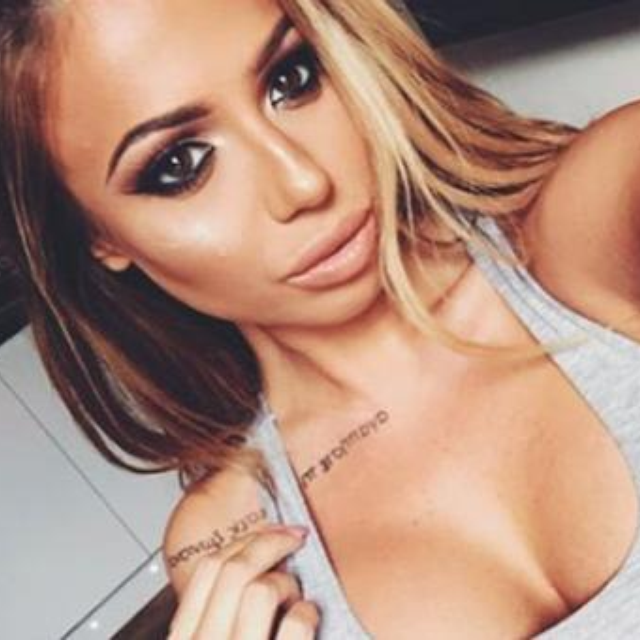 While other fans thought her new chin looked great, most were just confused why she thought she needed it done and urged Holly to step away from the fillers while she still looks natural.
Long_lashes79 didn't think Holly needed it, "Holly, you really don't need work like that done. There is nothing wrong with your chin and you're a very pretty girl without all the touch ups" and Katielisaaa was baffled why anyone would be hung up on that part of their body, "WHAT IS HAPPENING TO THE WORLD 'I'm self-conscious of my chin' wtf no one cares about your chin".