Gigi Hadid's Mum Shut Down Those Zigi Pregnancy Rumour On Twitter With A Very Honest Message
2 August 2017, 17:06 | Updated: 4 December 2017, 11:10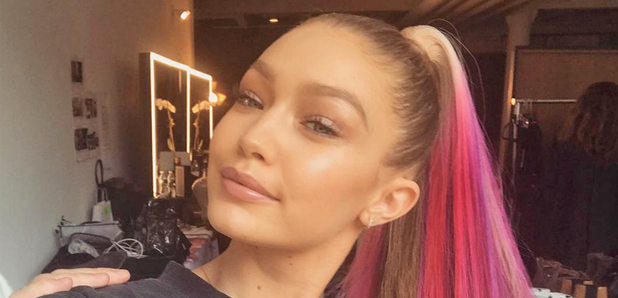 People though we might be seeing mini Zayn & Gigi's pretty soon...
Gigi Hadid and Zayn Malik are notoriously loved up. They talk about each other in pretty much every interview they do and their Instagram accounts are full of pics of one another.
So when Gigi's mum appeared to claim she was gonna be a grandmother in 8 months, everyone presumed the couple were about to share some baby news.
> Uh Oh… Friends Claim Zayn's "Disappointed" With Perrie Edwards' Dig At Gigi Hadid
Gigi's mum, Yolanda Hadid, was sadly the victim of an internet troll who photoshopped a picture of an Instagram comment to look like she had written "I Will be a proud grandma in eight months…. Life is a blessing."
hi @YolandaHFoster there are many rumors of this, it's truth? pic.twitter.com/cXENTSx8vx

— GIGI FOLLOW ME PLS (@Real_GiGiHadid) August 1, 2017
Obviously people jumped straight on it and believed that Gigi was about to announce that she and Zayn were expecting their first child, but sadly it's not to be.
so gigi a one-month pregnant woman with my zayn's baby
and i know now
i am not crying,at all. #CongratsZigi pic.twitter.com/IvWGktVCPK

— m a l e k e.♡ (@adreamyfangirl) July 31, 2017
GIGI IS PREGNANT? damn zayn...

— silvia (@biebsftbangtan) July 31, 2017
Sadly for anyone who was celebrating the fake baby news, Yolanda has now spoken out and responded to the rumours directly by stating, "No of course not, if my daughter was pregnant she would be the one to announce it not me."
No of course not, if my daughter was pregnant she would be the one to announce it not me https://t.co/4iFx7NXfdK

— YOLANDA (@YolandaHFoster) August 1, 2017
So there you have it. There's no baby news for Gigi to announce just yet, so let's save our excitement for when we hear it from the lady herself.
This comes days after many people thought Zayn's ex Perrie Edwards threw serious shade at Gigi during a Little Mix performance...
Jump into the Capital App now to get all the latest music news and listen to the biggest and best hit music