Georgia Toffolo & Jack Maynard: Relationship Timeline & Dating Rumours
10 October 2018, 16:07 | Updated: 10 October 2018, 16:16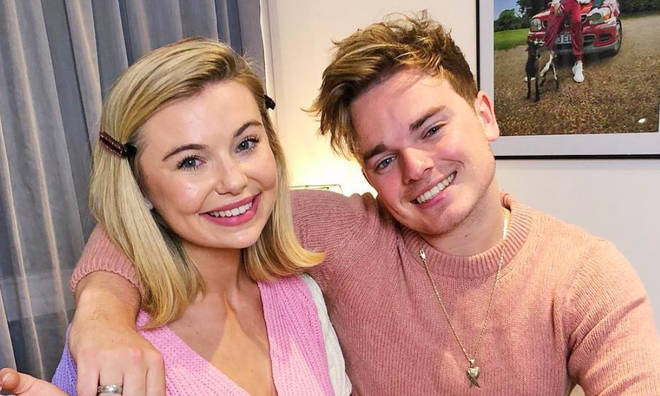 YouTuber Jack Maynard and Made In Chelsea star Georgia 'Toff' Toffolo are rumoured to have been dating since late 2017 after meeting on 'I'm A Celeb'.
Ever since meeting in November 2017 on 'I'm A Celeb', dating rumours have surrounded Jack Maynard and Georgia Toffolo and fans of the pair have found plenty of 'evidence to suggest there's more to their friendship.
> Georgia Toffolo Tweets & Deletes Savage Message About Stalking Her Ex
Both Toff and Jack have always denied the dating rumours and have always maintained they're just good friends, so check out the evidence and make up your own minds...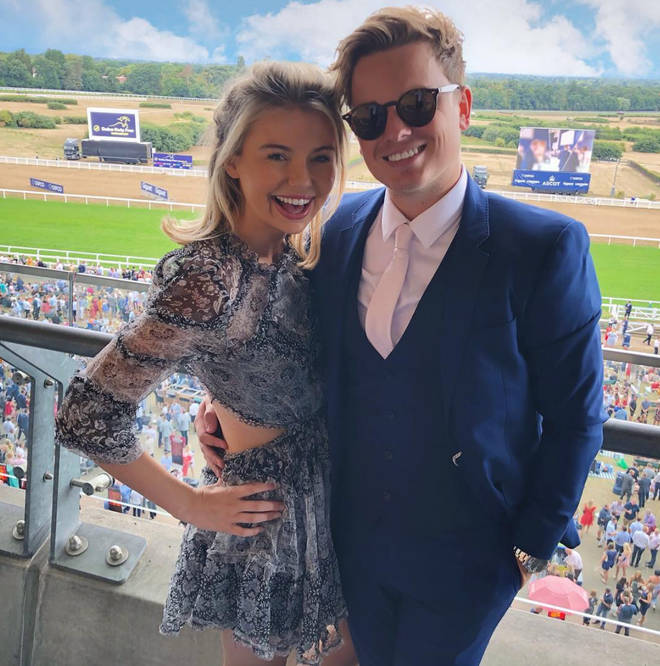 How did Jack Maynard and Georgia Toffolo meet?
Jack and Toff met when they both appeared on series 17 of reality TV show 'I'm A Celebrity...Get Me Out Of Here'. Toff went on to win the show and was crowned Queen Of The Jungle, whilst Jack left after only three days following a Twitter scandal back home.
The first pic the pair ever posted on Instagram with each other was after a meet up with all of the 'I'm A Celeb' contestants after they returned from the jungle.
Jack Maynard and Georgia Toffolo enjoyed a 'date' at the races
At the beginning of August 2018, Toff posted a picture of herself and Jack (above) enjoying a day at the races and she captioned the snap 'Jack may not have had any luck with the horses but god he's lucky to have me standing next to him'.
Whilst of course that wasn't official confirmation that the pair were dating, it did add weight to the rumours which had already been sparked of a blossoming romance between the two.
To add to those rumours, Jack then posted the same picture, but his caption read 'After 10 months, I have finally given into an Instagram...' and accompanioed it with a heart emoji.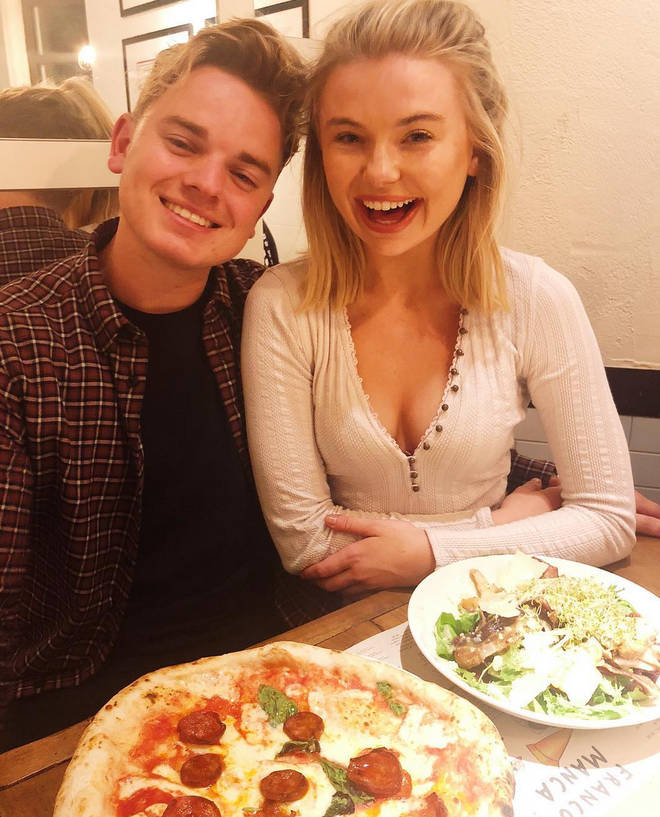 Toff and Jack grab pizza together in another public 'date'
Back at the end of Auguest 2018, Toff shared an Instagram post (above) which showed her sitting and eating pizza with Jack alongside the caption, 'He's a pizza me....' and many of their followers were convinced that was the final confirmation that the pair were indeed dating.
Jack denies the pair are dating in an interview on Good Morning Britain
In an interview with Jeremy Kyle and Kate Garraway on GMB, Jack denied that he was dating Toff, explaining, "Me and Toff spend a lot of time together, really good friends."
When he was pushed on his slightly-less-than-convincing response, Jack added, "No, we're not in a relationship. Who knows what the future holds."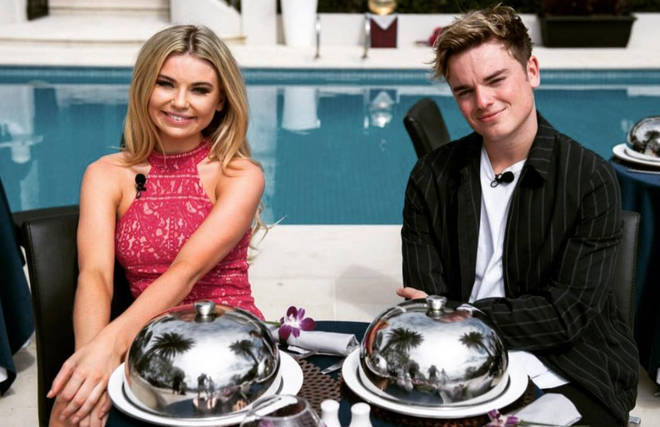 Jack is labelled as a 'supportive boyfriend' during an event
Whilst Toff was working at an event, a video of Jack watching in the wings was shared by his friend and fellow YouTuber Mikey Pierce in which he was jokingly labelled a 'supportive boyfriend'.
Mikey then shared a picture of himself with both Toff and Jack and captioned the image, 'Typical @toffgeorgia third wheeling mine and @jack_maynard's date night !'.
Toff denies she's dating Jack when she visited Capital
In an interview with our very own Roman Kemp, Toff claimed that she was just friends with Jack after the term 'romance' was brought up. Responding to the claims, Toff explained, "Of course I do keep in touch with him. We spend loads of time together."
Toff's coy response didn't convince a lot of people but she was adamant that she was just friends with the YouTube star.

Toff leaves TV choice awards to support Jack after he sprains his ankle
Whilst attending the 2018 TV Choice Awards, Toff received a phone call to tell her that Jack had sprained his ankle and the Made In Chelsea star quickly left the event to support her pal.
The pair were pictured sitting in the waiting area of a Chelsea hospital before Jack posted a picture of himself in a wheelchair with a bandaged foot and Toff still in her awards show gown.
Jack captioned the picture, 'It was one of those nights...' and whilst filming an Instagram story from the hospital, Jack explained, 'Look at her, she's got the whole dress on. The lot. And here she is, in A&E come to see me, how lovely of her.'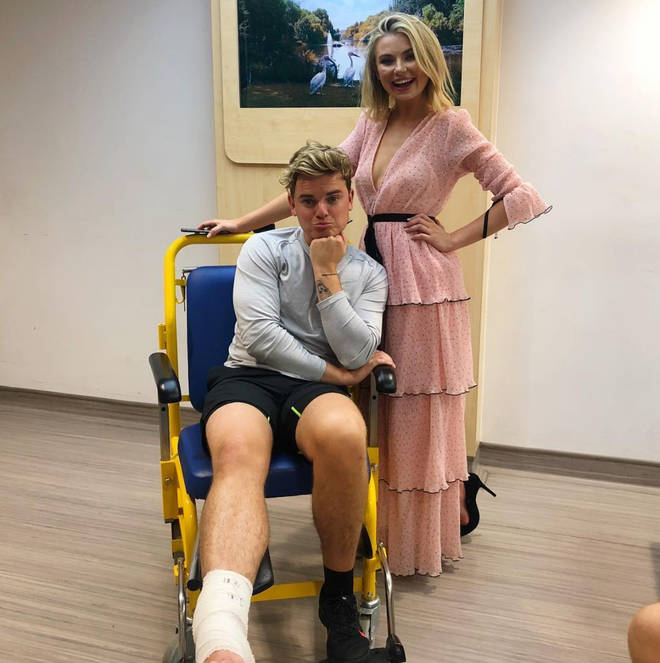 Jack and Toff team up for 'Mean Girls Day'
In a tribute to the classic cult film 'Mean Girls', Jack and Toff both posted the same picture to their Instagram accounts wearing pink, with Toff captioning the picture 'On October 3rd, he asked me what day it was. On Wednesdays we wear pink' alongside a heart emoji.
Jack cheekily captioned the same picture, 'On Wednesday she paid me to wear pink. #YouCantSitWithUs' and by sharing another public interaction, the pair once again fuelled those dating rumours.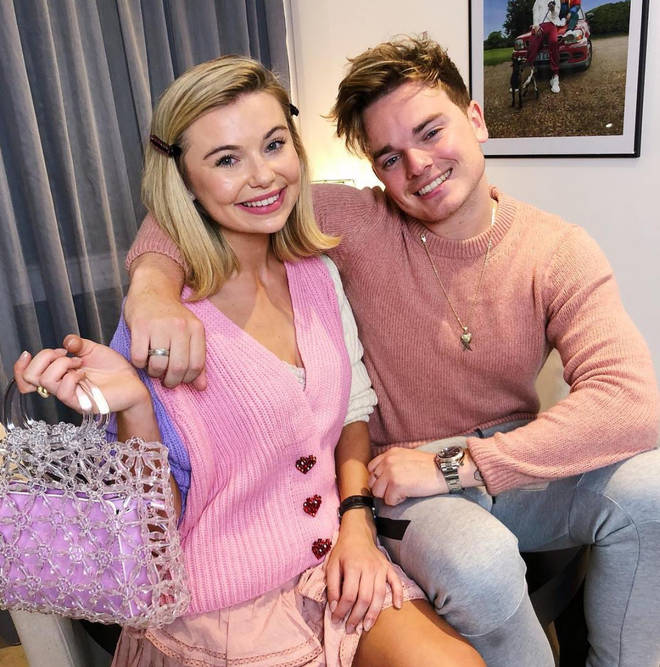 > Download Our Free App For All The Latest Celeb News!