These Guys Turned Their Mate Into A Fake Geordie Shore Star & Managed To Get Free Entry Into A Club
19 April 2017, 12:40 | Updated: 4 December 2017, 11:10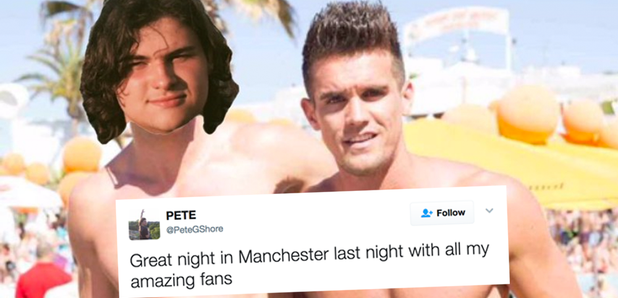 Pretty sure we need to get PeteGShore onto the actual show now though!
We all know the Geordie Shore cast past and present. The likes of Charlotte, Gaz, Scotty T, Marnie and Chloe have given us plenty of memorable TV moments over the last few years.
But now there's a new kid on the block and Twitter is turning him into the newest Geordie Shore star you've never heard of.
Friends Rahul Kapoor and Charlie Sands created a Twitter profile for their mate Peter Norris and decided to use that classic Geordie Shore handle, creating @PeteGShore. They photoshopped Pete's head onto a load of GS promotional images and soon the profile was complete.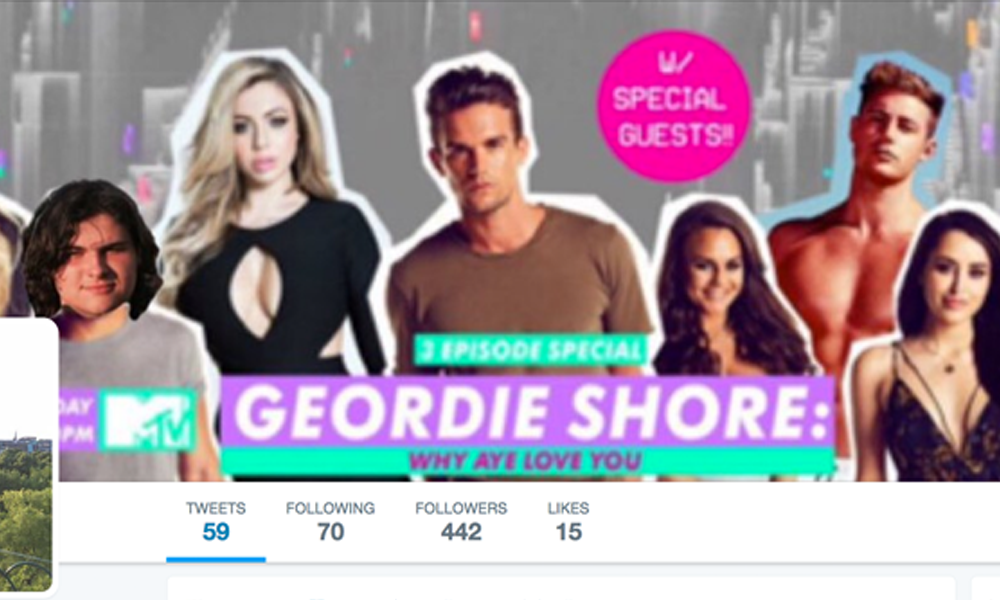 But the tweets were what made the whole thing even more incredible and the guys really made all the effort to turn Pete into a local celeb. They regularly shared pics with fans and even tweeted a Manchester club to let them know that Pete would be making an appearance...
Yes! The rumours are true, I will be appearing at @FAC251 tonight. No unofficial pictures please pic.twitter.com/IEeREVV6Yt

— PETE (@PeteGShore) April 13, 2017
Funnily enough, the club actually shared a tweet to let people know that the 'Geordie Shore star' would be in the venue, playing along with the whole thing superbly. The guys who were running the guestlist even gave the group free entry!
GUESS WHO'S HERE

F//CK GAZ
F//CK SCOTTY @PeteGShore https://t.co/f6dWiDfGJg

— Factory Manchester (@FAC251) April 13, 2017
Speaking to LADbible, Rahul said, "We started the account originally as a joke between our friends about Peter as he is a walking meme, it's brilliant! Peter usually hates attention but he's being surprisingly relaxed about this. His uni mates have even seen it too now! Believe it or not, quite a few people have tweeted us thinking it's a real account. Especially when Factory tweeted about Pete making an appearance!"
But we just can't get over the quality of the Photoshop jobs on some of these pictures...
thought i should address the rumours and yes, @Charlottegshore has left her boyfriend for me pic.twitter.com/rtOwhKNQWk

— PETE (@PeteGShore) April 16, 2017
mortal night on the toon pic.twitter.com/DnvO3Jw2lp

— PETE (@PeteGShore) April 15, 2017
Guess who's back.. pic.twitter.com/X2ibkzGr9b

— PETE (@PeteGShore) September 2, 2016
PeteGShore for Ex On The Beach next please!
You may also like...