DJs Are Just As Baller As Multi-Millionaire Rappers & Here's The Proof
29 September 2016, 14:22 | Updated: 4 December 2017, 11:10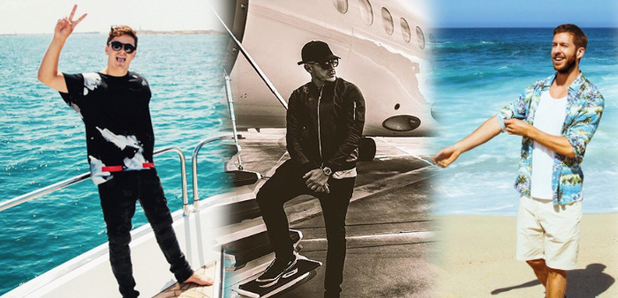 It isn't just rappers who are revelling in all the spoils their success brings them.
Those rap stars are always bragging aren't they. Well you know what...DJs are just as flash but just don't get the limelight!
Let's have a look at exactly why DJs are just as baller as rappers...
Well, first things first...they make a LOT of cash.
When you're selling THAT many records, you must be raking in the dosh. In fact, according to Forbes, Scottish superstar DJ Calvin Harris earned $63 MILLION in 2016.
Their music videos are just as epic as any of their R'n'B counterparts.
Martin Garrix doing what Martin Garrix does best!
We're not sure if you ever seen what kind of house a DJ lives in these days but its not half bad!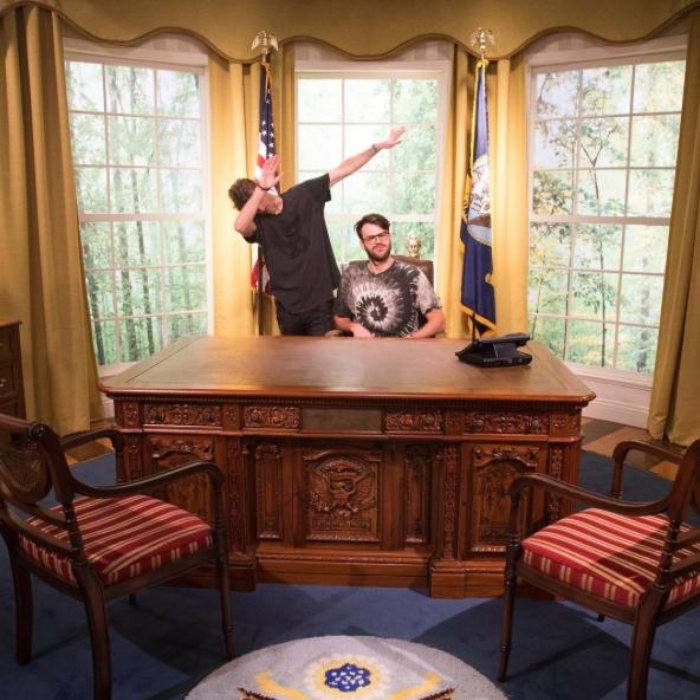 PIC: The Chainsmokers Instagram
Okay, okay, The Chainsmokers might not be taking over The White House (yet) but apparently the pair splashed out on mansions worth over $5MILLION after their track 'Closer' became an international hit.
Oh yeah, their cars aren't too shabby either.
Deadmau5's collection of cars has got to be one of the best we've ever seen. Not only has he got this sweet custom Space Invaders whip. he actually transformed his Ferrari into a Nyan-Car mobile.
Their social media accounts practically have as many followers as an entire country.
Who said white men can't jump??? Exited about my remix of @steveaoki how else !! pic.twitter.com/4GqFFaXNVg

— David Guetta (@davidguetta) September 21, 2016
The French maestro David Guetta has amassed over 20 MILLION followers on Twitter alone. That is actually more than Romania...#TrueStory.
They whip the crowd into an absolute frenzy when they're doing their thing!
You only need to watch Avicii's scintillating set from the 2015 Capital Summertime Ball for the evidence.
What's that? DJs are getting involved in games too? Of course!
What do you guys think of my new game #BEATBOMB!! Let me know your highest score! @AokiBeatBomb Free download here: https://t.co/7CCIapsj26 pic.twitter.com/GtQIeQ9cym

— Steve Aoki (@steveaoki) September 28, 2016
And it shouldn't surprise you that the man leading the charge is the one and only Steve Aoki.
Two words: Private jets
Summer Vibes ... You'll be missed. pic.twitter.com/inxIRqCVyx

— DJ SNAKE (@djsnake) September 26, 2016
Nothing is more baller than that. #Fact
You may also like...