WATCH: Chris Hemsworth Surprises Office Workers With Massages & Tequila (& We're SO Jel!)
28 April 2016, 11:53 | Updated: 4 December 2017, 11:10
Ellen and Chris Hemsworth's Office Surprise
04:40
No, but seriously – HOW do we get him to come and give US 'naked' massages and tequila?!
Chris Hemsworth has always been up there on our list of RIDICULOUSLY attractive men we fancy… but these lucky office workers got to get up close and personal with the man himself as he popped in to give them massages and drinks!
In honour of 'Administrative Professionals Day', which apparently IS a thing in the USA, Ellen DeGeneres got Chris (who plays an admin assistant in the new Ghostbusters movie) to surprise some people in the offices of her studios – and their reactions were AMAZING.
One Hemsworth super fan was even treated to an all expenses paid trip to the premiere of his new movie – after she tried to ditch her husband for Chris (because you would, wouldn't you?).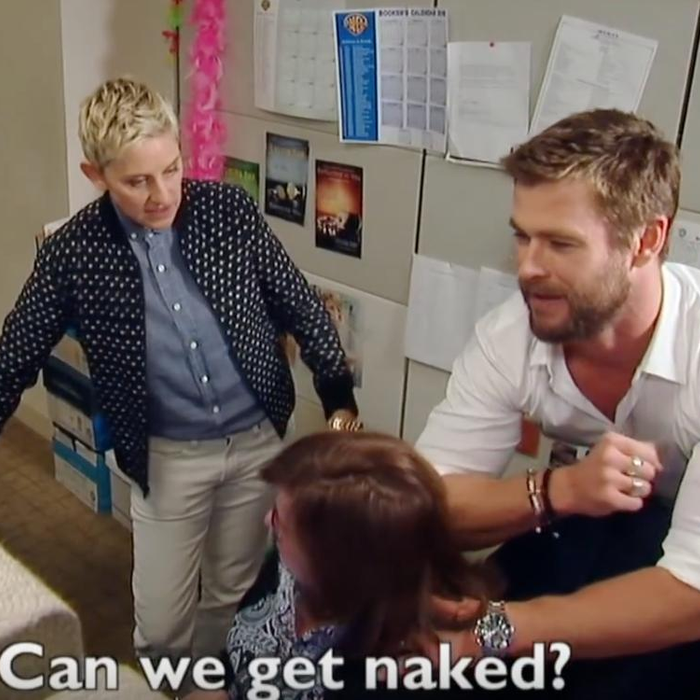 We're still waiting for the moment this happens to us, to be honest!