Liam Payne Reveals His Nickname For Girlfriend Cheryl
23 April 2018, 16:19 | Updated: 23 April 2018, 16:25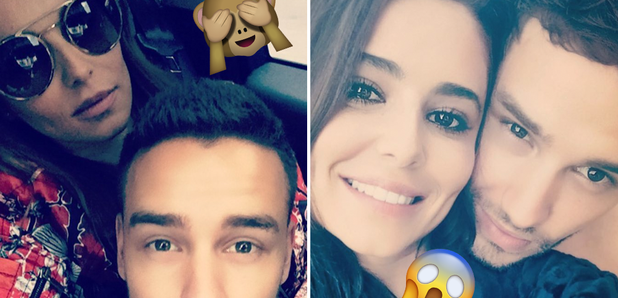 Liam Payne has revealed the very cheeky nickname he calls Cheryl by.
Turns out he refers to the 34-year-old - who he shares son Bear with - as 'old Chezza'.
Speaking in an interview with Capital North East, the 'Familiar' star said his girlfriend would 'kill him' for sharing the moniker with his fans, and we're not surprised to be honest. How rude?!
The presenters asked him would he perform a gig in Newcastle with his famous girlfriend, who originates from there, and he replied: "I used to perform in car parks and old people's homes when I was younger. I did a lot of crazy different gigs, so I am more than up for bringing Chezza down.
"Can't call her old Chezza, she will absolutely kill me."
Earlier this week, Liam also opened up about the 'insane' moment he watched his girlfriend give birth to their first child, Bear.
The 'Strip That Down' singer, who is fiercely protective over his son's privacy and has never posted any photographs of his face online, said he remembers 'every detail' of that day and recalled how he felt the 'craziest' mixed emotions.
Little Bear was born on 22 March 2017, meaning he turned one last month.
"Seeing the birth of your child is the most proud moment you can ever have," said Liam.
"It's also the craziest and like mixed emotions you'll ever feel.
"It was insane but you can just remember every minute of it. There's a lot of things that are kind of blurry but that one's like straight in there.
"And then you can just remember being in the waiting room afterwards just holding him feeding him a little milk after he's just been born."
How sweet?!