Are Liam Payne & Cheryl Secretly Engaged? She's Been Spotted With A Ring On Her Wedding Finger!
11 October 2017, 11:41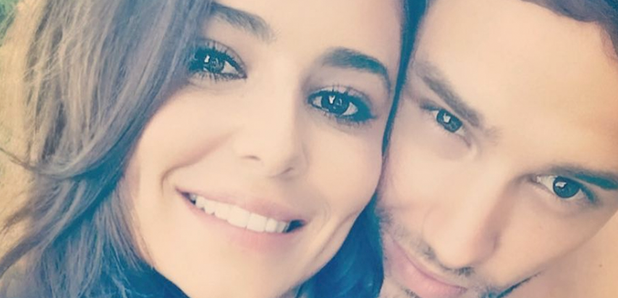 It might not be what you think...
Cheryl and Liam Payne are definitely #CoupleGoals, but it looks like the new parents have made things even more official as she's been spotted wearing a ring on her wedding finger... which is apparently a promise ring from Payno!
A Recording Of A Furious Row Between Cheryl & JB Proves The Marriage Was Over In 5 Months
Cheryl was spotted wearing a ring on her wedding finger while out and about in Paris, and a source has said that it is a "pre-engagement promise ring".
Picture: Getty
A source told Heat magazine, "Liam gave her a ring. It's exactly the kind of simple design Cheryl would want. It's not an engagement ring but when they do take that step, it would be her perfect under-the-radar proposal. She's not materialistic any more, her blingy WAG days are over."
Cheryl and Liam have already had a pretty exciting year, welcoming their baby son Bear Grey Payne into the family, and it's officially been a year since her divorce from her second husband, Jean-Bernard Fernandez-Versini was finalised.
It's not the first time Liam's been said to have bought a ring for Cheryl - back in October 2016, rumours surfaced that he'd bought their engagement and wedding rings!
A source told Now at the time, "He bought the rings weeks ago. He's old fashioned and wants any baby to have a mum and a dad who are married. She's determined to make a statement this time around and has her heart set on a beach wedding or a private island.
"[Liam's] been having nightmares about being jilted at the alter or Cheryl getting bored of him. That's one reason why Liam is throwing so much money on the relationship He's spent as much on a house and the wedding is going to be something to behold.
"With Pharrell Williams and Will.i.am are on the guest list, it's hard to imagine the wedding being anything other than the party of the century."
And back in June 2016 he invested in a ruby and diamond ring... based on her bum tattoo! According to the Daily Star's sources, Liam splashed out on a ring with a black diamond in a bed of rubies for Cheryl's 33rd birthday and the design of the ring was based on the roses she's got tattooed on her bum.
The fact that Liam bought Cheryl a HUGE diamond ring has fuelled the rumours that he might be getting down on one knee to propose to the star soon - and it sounds like his family would be totally on board with his choice of fiancee.
Yep, after Cheryl joined her man at his sister, Ruth's wedding last year, she won over his family at the event – but really, how could you NOT love Cheryl?!
A source told Reveal that Liam's parents, Karen and Geoff, were initially worried that the relationship wouldn't last, but after meeting Cheryl they're very happy with their son's new lady.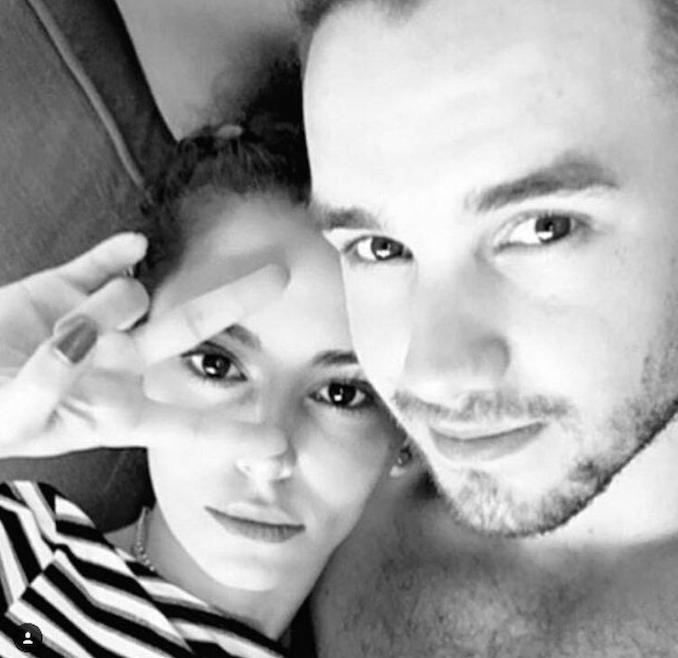 The source explained, "Cheryl has completely won them over, and now they're both convinced she could be The One that Liam could finally settle down with."
Liam's sister even joked to Liam on her wedding day, "You'll be next" and the source added that Liam's mum would be pretty pleased if that happened, "Karen is now convinced Cheryl is the perfect candidate to be Liam's wife."
In fact, Cheryl was more than willing to lend a hand on the day, making guests cups of tea and running errands for the bride – cute!
Could a Payne wedding be on the cards? We certainly hope so – they do seem to be perfect for each other!