Kylie Jenner's Tattoos - All The Reality Star's Ink & Their Meanings
27 April 2018, 16:23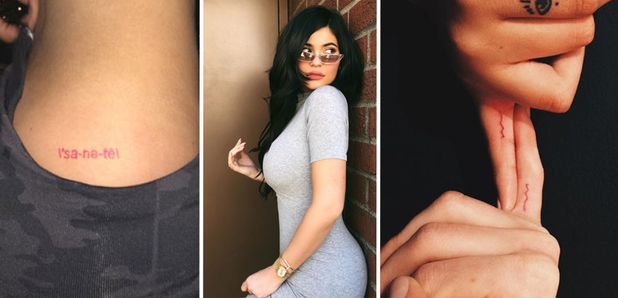 They might not be the biggest or most elaborate tattoos but Kylie's ink is still gorgeous!
Kylie Jenner has tattoos?! You see, that's what we first thought but upon closer inspection, the model and entrepreneur has several pieces dotted around her body but they're VERY subtle.
> Stormi Webster's Baby Album - All The Photos & Vids Of Kylie Jenner & Travis Scott's Baby Girl
Unlike Justin Bieber and Shawn Mendes' tattoos, Kylie's are actually pretty tricky to spot unless you're actively looking for them!
The heart tattoo on the back of her arm: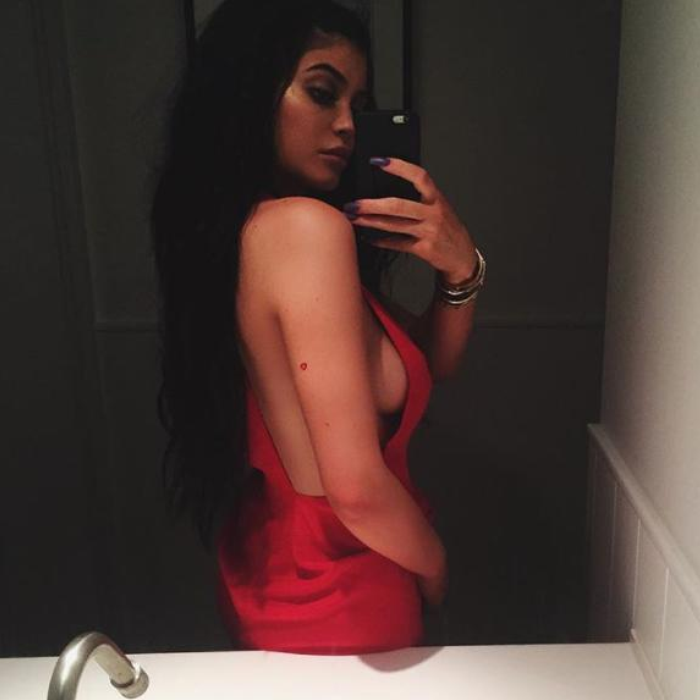 PIC: INSTAGRAM
This is believed to be the first tattoo Kylie ever got. Take note of the red ink as there is definitely a theme from this point onwards.
The 'm' on the inside of her finger: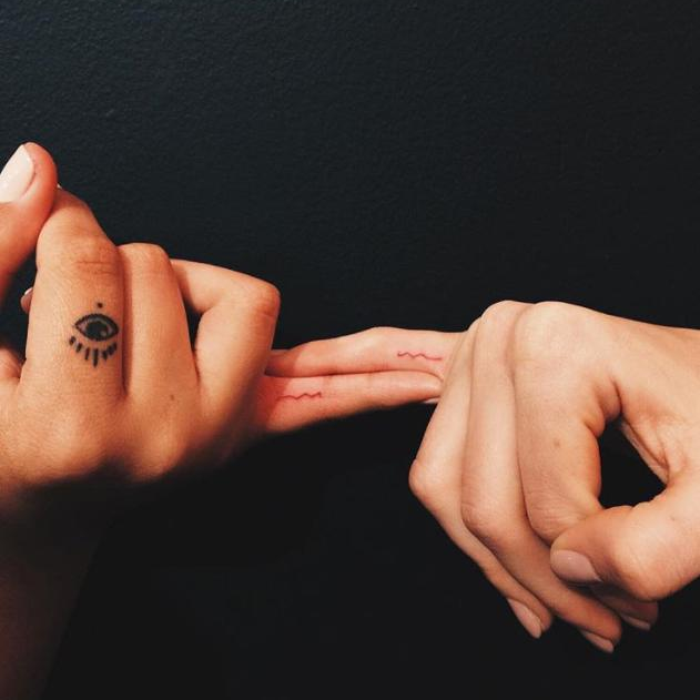 PIC: INSTAGRAM
On the inside of Kylie's little finger you can see the letter 'm' in her trademark red ink And guess what, much like her sister Kendall and her pal Hailey Baldwin, Kylie bestie Jordyn Woods got a matching tat too!
The 'Mary Jo' ink on her arm.
Family tributes are always a go-to when comes to tattoos and Kylie might just have the sweetest of all. She has her grandmother's name 'Mary Jo' written in her grandfather's handwriting! The definition of 'aww'.
The 'sanity' tat on her hip.
Yup, you guessed it. Red ink again. Kylie has the word 'sanity' spelt out phonetically 'sa-ne-te'. A year or so later, the model got the word 'before' inked in front of it too!
> Need To Keep Up With The Jenners 24/7? We've Got You Covered With Our App!
The 't'... or 'la' on her ankle.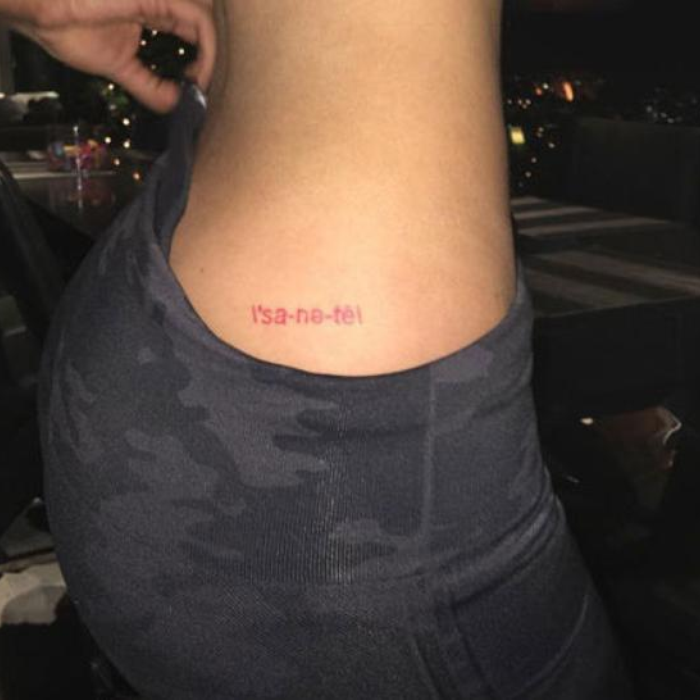 PIC: INSTAGRAM
Kylie originally had a small 't' on her ankle in tribute to her then boyfriend Tyga, however since their split, Kylie has modified it to spell out 'la'.
Let's remind ourselves of that iconic pregnancy announcement shall we?!