Listen To The New Songs On Ariana Grande's 'Positions' Deluxe Edition
12 February 2021, 15:37 | Updated: 17 February 2021, 17:35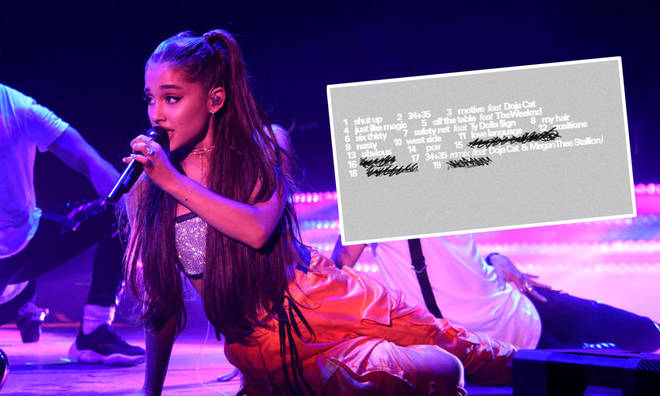 Ariana Grande isn't done gifting us more 'Positions' goodness, with four new songs she's just shared a sneak peek of which you can listen to now.
Three months after single-handedly saving 2020 with album 'Positions', Ariana Grande is gifting fans four brand new songs with a deluxe version of the EP which drops on 19 February.
As well as adding the '34+35' remix featuring Doja Cat and Megan Thee Stallion – which has the most iconic music video, BTW – four new tracks are joining the tracklist.
Which Ariana Grande Music Video Will We Get Next? Clues From 'POV' To 'Motive'
Ari confirmed the names of the new tracks a week before the updated album's release, and she's even shared snippets for us to listen to a few days early.
Listen to the clips from Ariana Grande's new songs on 'Positions' deluxe
Ariana shared a few sneak-peeks at the new songs on the 'Positions' deluxe edition album, and they all sound as majestic and enchanting as the rest of her EP's tracklist, we're thinking 'Just Like Magic... continued' vibes.
'Worst Behaviour' is already stuck in our heads and fans are already obsessing over 'Test Drive'.
Ariana Grande's 'Positions' deluxe album track list
The new songs that will appear on the deluxe edition of 'Positions' are:
- 'someone like u (interlude)'
- 'test drive'
- 'worst behaviour'
- 'main thing'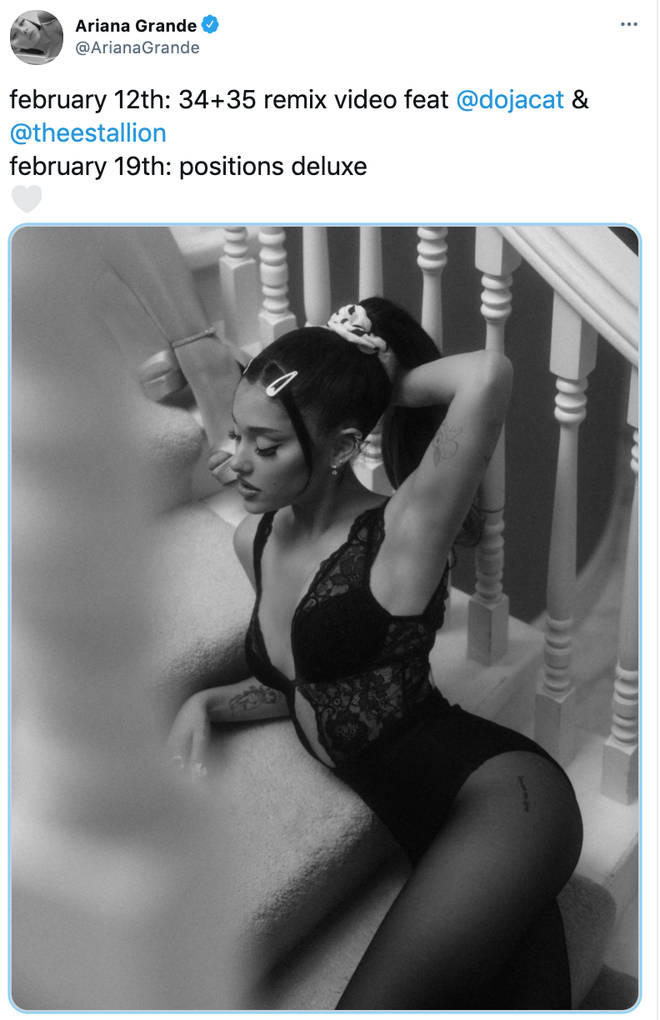 Weeks before, Ariana posted a picture of the new list of songs on Twitter, alongside the caption "happy february [sic]" with tracks 15, 16, 18 and 19 crossed out.
Fans were trying to figure out if there were any collaborations on there, guessing the likes of Dua Lipa and Miley Cyrus, but queen Ari has stayed solo for the newadditions.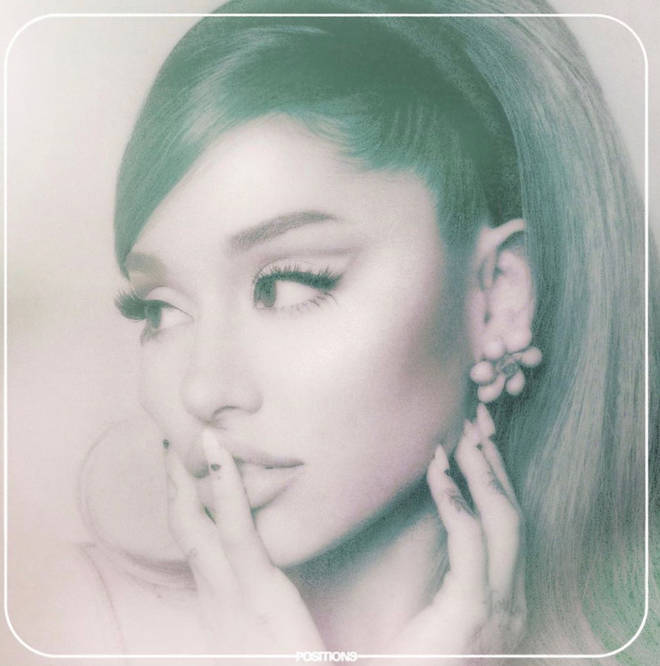 Another follower insisted they can see BTS on there too, but it turned out to be wishful thinking.
Ari dropped the new '34+35' video with Megan and Doja a week before the deluxe's release, showing the power trio frolicking around in a vintage hotel room having the ultimate girls' sleepover.
In November Ariana released the music video for '34+35', but of course she's had something else cooking up this whole time.
Now the question is; what else does she have in store for 2021?
> Here Are All The Ways You Can Listen To Capital