The BEST Moments From The #CapitalSTB Facebook Live Studio with Jack & Conor Maynard
13 June 2016, 11:49 | Updated: 13 June 2016, 12:00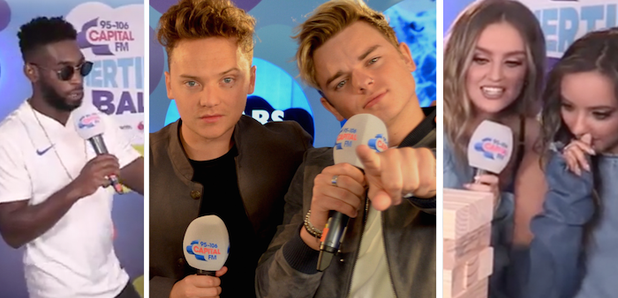 Whilst 80,000 screaming fans filled Wembley for this year's #CapitalSTB, we had something VERY special backstage for them.
If you were one of the lucky people (there were a lot of you) who caught our Facebook Live studio videos throughout Saturday's coverage of Capital's Summertime Ball with Vodafone the you'll be fully aware of how hilarious every single one of them were.
First things first, we had the LOVELY Jack & Conor Maynard on presenting duties and we think it's safe to say they absolutely smashed it.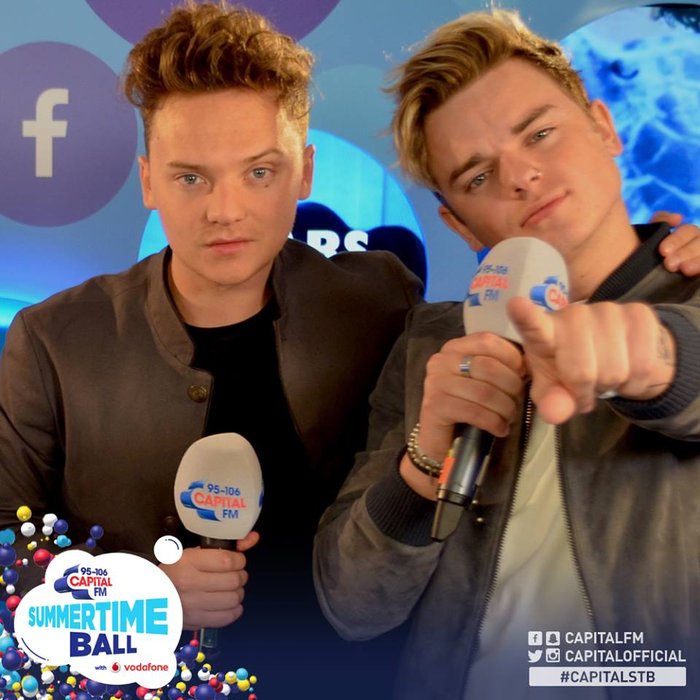 Our first guests were the beautiful Little Mix ladies who played an intense game of 'Would You Rather Jenga'. Want to know who the girls would rather hang with out of Kendall or Kylie, click play!
We think it is safe to say that Jade wasn't too happy with the result...
Louisa Johnson was next up for a special game of 'Never Have I Ever', we're just going to say it now, we found out a lot about our very own Jack and Conor.
That moment Louisa revealed she doesn't mind eating food off the floor like it was no big deal.
Just minutes before Zara Larsson was due on stage, she dropped in to take part in a quick 'Portrait Challenge'. She was asked to draw her collaborator pal Tinie Tempah and let's just say she's a better singer than she is artist...
Wait until you actually see the drawing of Tinie...it is SO worth the wait.
The best part of it all was that we actually got to give Tinie Tempah the drawing...you HAVE to see his reaction!
We think he liked it...right?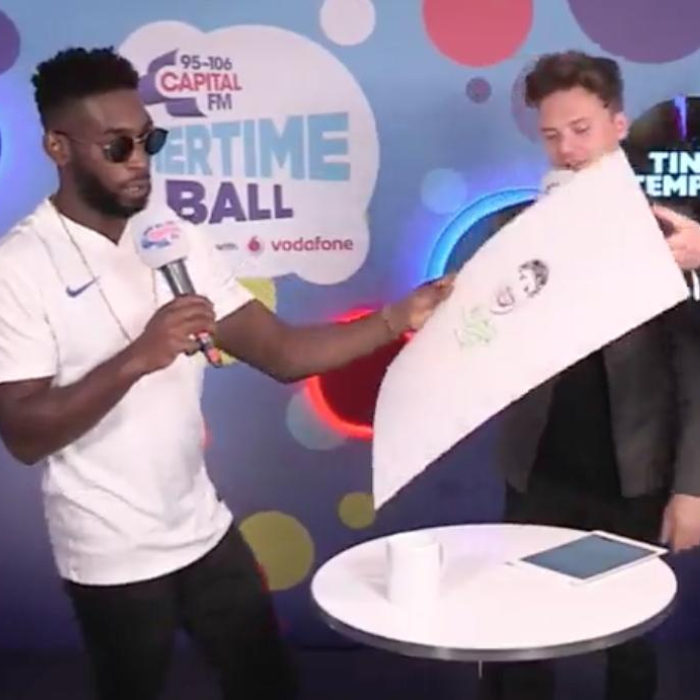 We couldn't stop laughing in the studio when 'Nothing Like This' maestro Craig David played the 'Yes Or No Challenge'. Craig was SO good at it that it took to the very last minute to catch him out. But the question is...did Craig say yes or no during the whole interview.
We think it is safe to say that Mr.David absolutely BOSSED it.
Next up was easily our favourite live video of the entire day! John Newman played an nerve-racking game of 'What's In The Box'...he was NOT the best with being blindfolded as you'll see.
We've never seen someone react like this to a washing up sponge...
Be sure to check Capital's
Facebook
page for more videos, pictures ALL about Capital's Summertime Ball with Vodafone.
You may also like...