WATCH: Anne-Marie Teased A Massive #CapitalSTB Collab With Shawn Mendes
2 May 2018, 08:52 | Updated: 3 May 2018, 08:12
Could the #CapitalSTB 2018 be the year these two finally perform a song together?
We all know that the #CapitalSTB is where you get to see this summer's hottest artists... live! But, what if we could get two of them - Anne-Marie and Shawn Mendes - on stage TOGETHER!?
Now there's no guarantee that that will actually happen (just saying), but if Anne-Marie has her way, Capital's Summertime Ball With Vodafone 2018 might actually be the time it does.
> Capital's Summertime Ball With Vodafone 2018 Line-Up: Shawn Mendes, Camila Cabello & MORE

When Anne-Marie joined us in the studio following the announcement that she was on the #CapitalSTB line up, she had a few things to say about a potential link up with 'In My Blood' star Shawn Mendes and it's got us very excited.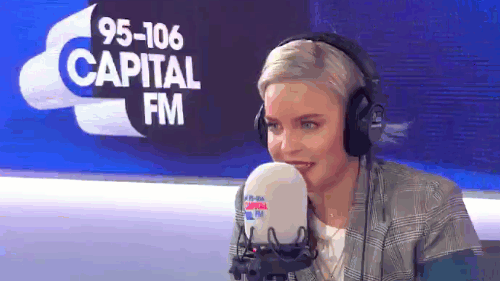 GIF: Giphy
As you can see in the video above, when told about Shawn's desire to collab with the '2002' singer, Anne-Marie seemed more than happy to join forces with the Canadian singer/songwriter and even claimed she'd knock on his door backstage to make it happen.
The pair recently performed at The Queen's 92nd birthday, so they've already had that initial meet there - we really need this to be a thing guys...pretty please!
> Download our Free App For Loads More #CapitalSTB Chat!
Whilst you're here, check out Shawn Mendes ruining a couple's engagement in our studio...