Kylie Jenner & Travis Scott Awkwardly Seated Directly Behind Nicki Minaj At VMA's
20 August 2018, 16:42 | Updated: 20 August 2018, 16:46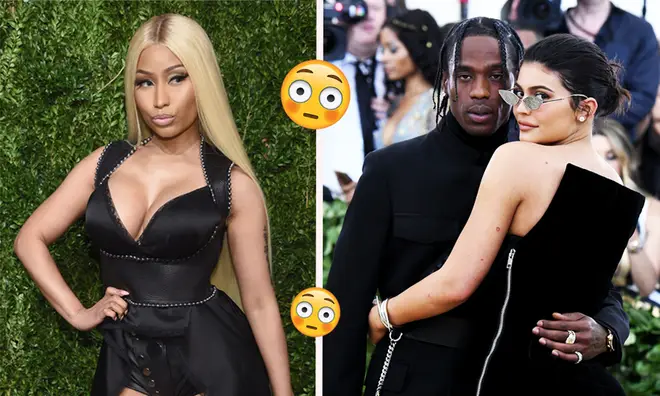 After Nicki Minaj's latest Twitter rant which accused Travis Scott of using Kylie Jenner and daughter Stormi to boost album sales, the seating plan for the VMA's has revealed the couple will be seated directly behind the rapper during the award ceremony...
Nicki Minaj has been from calling out artists left, right and centre ever since her album 'Queen' dropped, with Travis Scott coming under fire most recently for pipping her to the number 1 spot with his album 'Astroworld', and being accused by the rapper of using his girlfriend, Kylie Jenner, and their daughter Stormi to boost album sales.
Nicki Minaj Finally Releases 'Queen' Album
I put my blood sweat & tears in writing a dope album only for Travis Scott to have Kylie Jenner post a tour pass telling ppl to come see her & Stormi. lol. Im actually laughing. #Queen broke the record of being number 1 in 86 countries. Thank Jesus & thank you to my fans.

— QUEEN (@NICKIMINAJ) August 19, 2018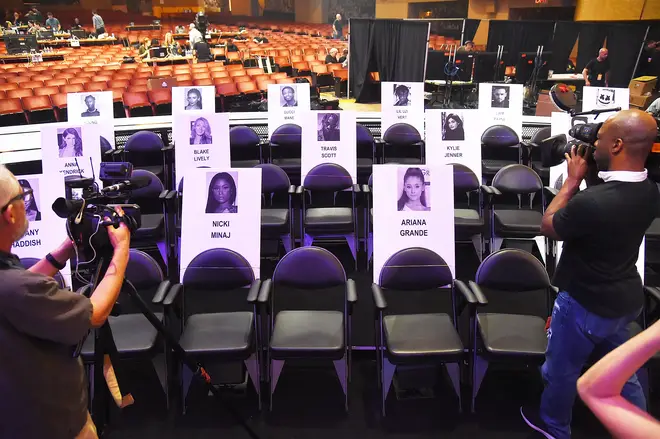 Now, the MTV VMA seating plan has been revealed, and it shows Travis and Kylie seated directly behind Nicki and her BFF Ariana, and TBH we can't wait to see what type of drama is about to go down, because we know there's nothing Nicki loves more than a bit of awards night drama (isn't that right, Miley).
Despite the fact Nicki says it's all been said in good humour, we can't help but wonder what Kylie makes of being put on blast by the rapper to her 20 million Twitter followers, especially since the pair had been hanging out earlier this year at Coachella.
Either way, it's the VMA's, and drama is inevitable. We'll be glued to the screen all night to keep you up to date on all it.
>To Keep Up With All The Drama At This Year's VMA's Download Our Brand New App