Grammys Performance Videos: WATCH Pharrell Williams, Beyonce & More Live
9 February 2015, 05:41 | Updated: 30 March 2016, 13:50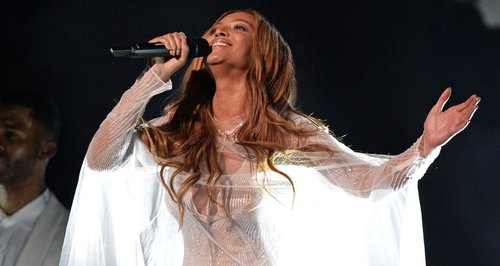 With Rihanna, Kanye West and Paul McCartney taking the stage together, Katy Perry's soulful performance and Pharrell's 'Happy', check out the best Grammys 2015 performances here.
The Grammys 2015 was a HUGE night for many reasons, but the focus is always on the INCREDIBLE musical performances. From Rihanna, Kanye and Macca performing together for the first time to Sam Smith's duet with Mary J Blige, check out the ones that absolutely blew us away on the night.
Katy Perry - 'By The Grace Of God'
Rihanna, Kanye West and Paul McCartney - 'FourFiveSeconds'
Sam Smith and Mary J Blige - 'Stay With Me'
Beyonce - 'Take My Hand, Precious Lord'
John Legend and Common - 'Glory'
Usher and Stevie Wonder - 'If It's Magic'
Madonna - 'Give Me Love'
Pharrell Williams - 'Happy'
Adam Levine & Gwen Stefani - My Heart Is Open'
---
You may also like...