Have Tom Hiddleston & Taylor Swift Split Up 'Cos He's Sick Of Being A 'Laughing Stock'?!
5 September 2016, 15:51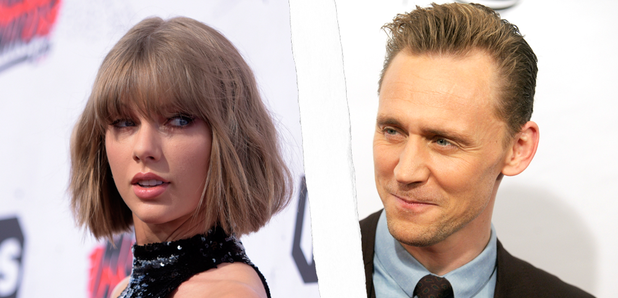 It looks like Tay Tay's latest romantic venture might have run its course... or has it?
As far as whirlwind romances go, Taylor Swift and Tom Hiddleston's relationship has to be the biggest one of the year. Maybe even the decade...
The duo were spotted holding hands in June 2016, just two weeks after the 'Blank Space' star split from hunky Scottish DJ Calvin Harris - but it looks like their relationship MAY have already run its course...
> Here's How Much Dating Taylor Swift Has Cost Tom Hiddleston So Far...
According to new reports from Radar Online, the pair are on the rocks as Tom is sick of being seen as a laughing stock for dating Taylor - and unless something drastically changes, their whirlwind romance could be done.
A source claimed, "Tom can't deal with being a laughing stock and has told Taylor he's done unless there's a 360-degree change on her part. It's become a total charade and Tom is sick of being treated like a glorified escort. Tom is just done with it." (Erm, guys... we think you mean a 180, but we get the point...)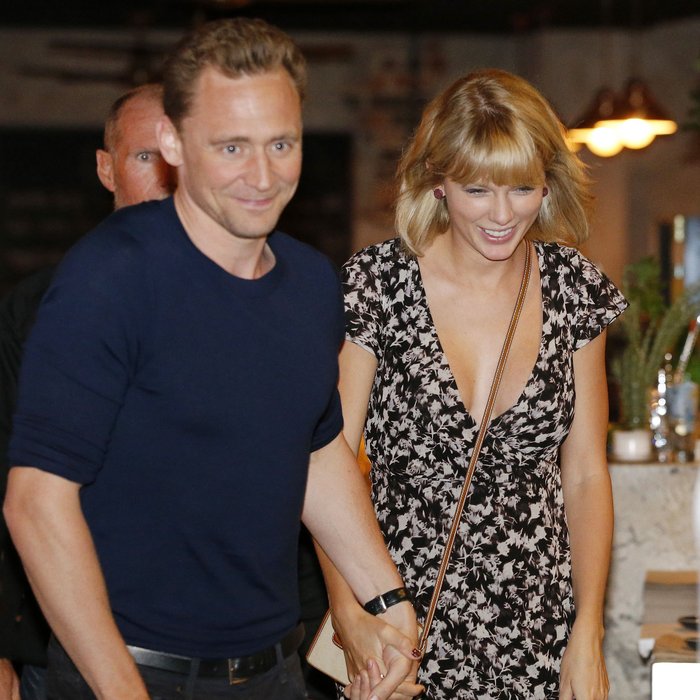 It comes after claims that the couple had their first major argument last month (August 2016) after struggling to be able to spend time together due to their hectic work schedules.
A source told UsWeekly, "They weren't spending as much time together. There was so much going on so it was hard making their schedules work and they were upset they couldn't see each other."
The lack of photos of the couple IS a little strange seeing as since the couple got together in June, they had been inseparable, taking romantic walks on the beach, snogging on ancient monuments and even declaring their love for each other through their obscure clothing choices.
So, with the couple being SO intense, the rumours of a split started when people questioned where Tom was at his bae's bestie's birthday at the start of August? *thinking emoji*
> Someone Predicted Taylor Swift & Tom Hiddleston Would Get Together TWO YEARS AGO!
Karlie Kloss' star-studded 24th birthday party in the Hamptons saw Taylor getting up on stage with Nelly for a (pretty cringe-worthy) performance of 'Dilemma' - but that got us thinking... where's Tom?
It's strange that after being practically inseparable since they starting dating in June, the pair have barely been seen in public since the drama surrounding that Kanye West/Kim Kardashian voicemail came out...
Or maybe they're just deciding to enjoy a bit of private time? We haven't seen much of Tom Hiddleston since he swung by Comic Con on 23rd July to promote his upcoming movie, 'Kong: Skull Island'.
Taylor Swift & Tom Hiddleston's Relationship Timeline
May 2, 2016: Taylor & Tom get spotted leaving Anna Wintour's house ahead of the Met Gala.
May 3, 2016: Both attended the Met Gala separately, but met up inside and had an EPIC dance-off.
June 1, 2016: Taylor & Calvin Harris break up after dating for over a year.
June 15, 2016: #Hiddleswift was born, when the duo were pap'd cuddling up on a beach in Rhode Island.
June 21, 2016: Taylor & Tom were spotted dancing together at a Selena Gomez concert. Later on in the night they were spotted holding hands whilst walking down the street with some of Tay's friends.
June 23, 2016: Cute dinner date for 2 in Nashville. Nawww!
June 25, 2016: Taylor meets Tom's parents over in the UK.
June 27, 2016: The couple went on a picturesque trip to Italy, and were spotted making out on top of the Colosseum.
July 4, 2016: Ah, Taylor's infamous Fourth Of July party! We might not have been invited, but Tom was there sporting a "I *heart* T.S." vest and a heart-shaped tattoo.
July 8, 2016: The pair are spotted arriving on Australia's Gold Coast so Tom can work on his next superhero movie, Thor: Ragnarok.
July 14, 2016: Tom opened up to The Hollywood Reporter that his relationship with Taylor IS genuine, and confirmed that it wasn't a publicity stunt.
July 18, 2016: Kim Kardashian revealed the voicemail of Taylor "okaying" Kanye West's 'Famous' lyrics about her... and pretty much goes quiet. Even Tom doesn't publicly jump to her defence.
August 2016: The pair are rumoured to have had their first major argument over their hectic schedules meaning they weren't getting enough time together.
September 2016: Rumour has it that Tom is ready to call time on the relationship if they don't succeed in keeping it out of the public eye, as he's worried he's seen as a "laughing stock".
You May Also Like...