Taylor Swift Cast In New Film The Giver Alongside Meryl Streep And Jeff Bridges?
28 September 2013, 10:40 | Updated: 28 September 2013, 10:50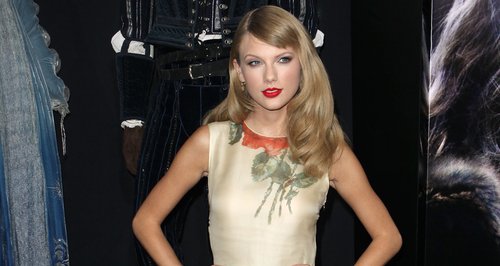 The '22' singer is said to have signed on for the role ready to start filming the project next month.
Taylor Swift has reportedly signed on to join the cast of new Hollywood movie adaptation The Giver.
The 'Red' singer is said to have now signed to star alongside an all-star line-up of actors including Meryl Streep, Jeff Bridges, Katie Holmes and lead actor Breaton Thwaites in the upcoming production.
According to The Hollywood Reporter, Taylor has agreed terms to join the project, an adaptation of Lois Lowry's nineties young adult novel, which is being director by Salt's Phillip Noyce.
Taylor has previously had small acting roles in projects like the film Valentine's Day and the comedy series New Girl.
Filming on The Giver is expected to begin in Cape Town, South Africa on 7th October, while it is still unknown what role Taylor Swift has signed up for.