This Reworked Taylor Swift Grammys Video Is 100% The Most Inspiring Thing You'll See Today
2 February 2017, 11:06 | Updated: 2 February 2017, 11:08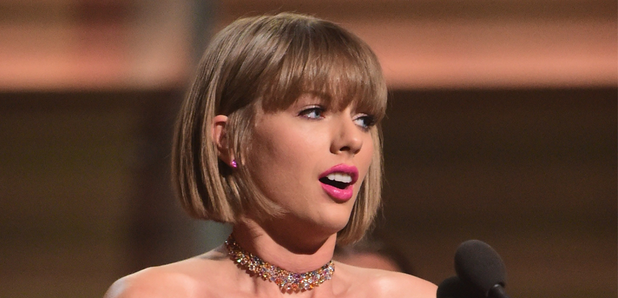 This memorable moment is now even better than before!
When Taylor Swift took to the stage to accept the Album Of The Year award at the Grammys in 2016, the whole world was watching to see if she'd respond to all the Kanye West drama she'd faced in recent times.
After that now infamous incident where Kanye grabbed the mic from Taylor to declare Beyoncé's video 'the greatest of all time', he then went on to share his track 'Famous', which again referenced T Swizzle.
Taylor's speech did indeed appear to address the Kanye drama, but it also acted as an empowering statement for young musicians everywhere and now the Grammys have re-worked it as part of their advertising campaign for the 2017 awards show.
In Taylor's speech, she says, "I want to say to all the young women out there: There are going to be people along the way who try to undercut your success or take credit for your accomplishments or your fame."
"But if you just focus on the work and you don't let those people sidetrack you, someday, when you get where you're going, you will look around and you will know — it was you, and the people who love you, who put you there. And that will be the greatest feeling in the world."
We're feeling like we can achieve anything we want after that rousing monologue!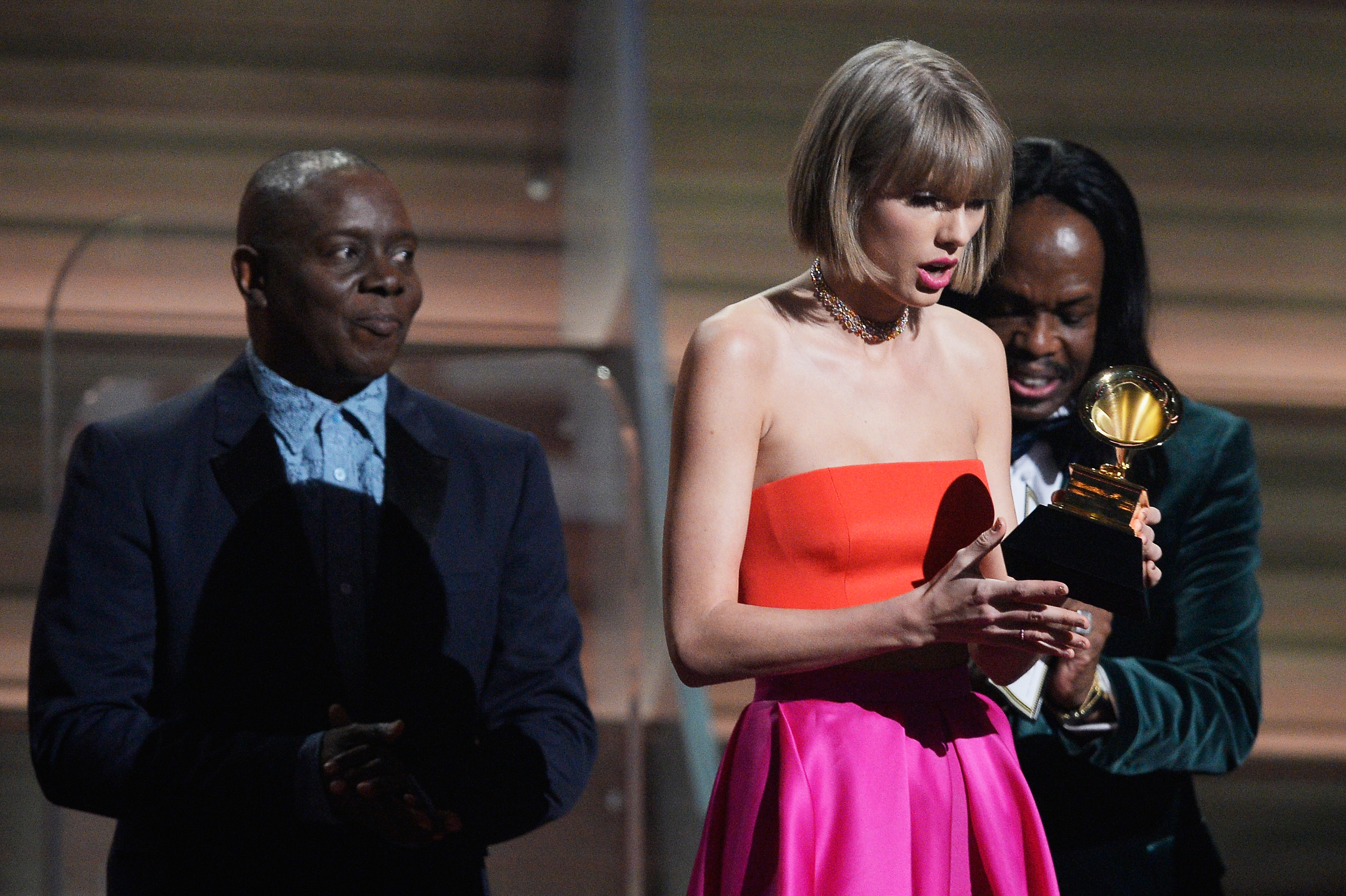 Picture: Getty
Referencing the passion of the video, the Recording Academy accompanied it with the caption, 'Young women from all walks of life take a powerful Grammys acceptance speech by Taylor Swift and make it their own mantra of inspiration, hard work and hope.'
The video particularly speaks out to young women around the world and Evan Greene, Chief Marketing Officer of the Recording Academy, commented, "Music both reflects and advances culture, so we try to do the same with our annual GRAMMY Award brand campaigns. I think our campaigns tap into the dominant theme of what's happening in society, and this year, The Recording Academy felt it right to highlight music's uplifting aspects."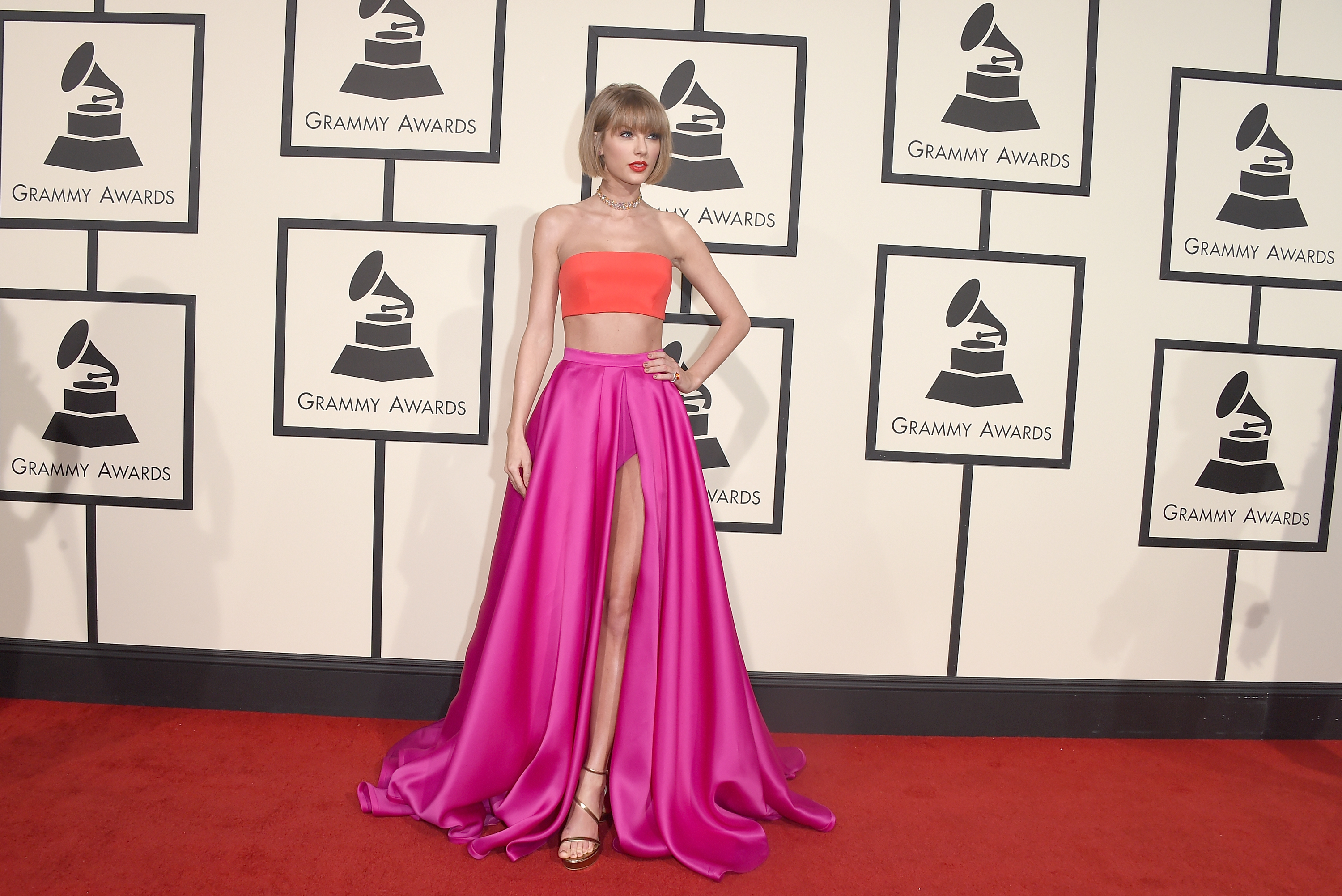 Picture: Getty
"Although most of the spots carry the message with humor, as a father of two young girls, it was important to me to also create something that would speak specifically to them — and all women — using music's inspirational language to help them feel empowered."
Well we love it and if this is going to be the tone for the music industry this year then we're 100% behind it!
Taylor's #Swifties are in the running for Capital's Best Fans 2017 - find out how you can vote here.

You may also like...