Is Taylor Swift Trying To Tell Us Something About Her Relationship With Joe Alwyn In 'September' Cover?
17 April 2018, 16:20 | Updated: 17 April 2018, 16:24
Something major went down on 28th September... and you bet we're working out what it was.
Taylor Swift has covered the classic song 'September' by Earth, Wind & Fire for Spotify... but with one major difference.
The original, opening lyric is "Do you remember the 21st night of September?" but Taylor changes the date to the "28th night of September" and we're all left wondering what it means.
> Is Taylor Swift Engaged? Latest Quotes Reveal Joe Alwyn Is 'The One'
Fans have suggested that the date is an important one in Taylor's relationship with British actor, Joe Alwyn, and Taylor herself appears to have confirmed the theory.
On Tumblr, Taylor liked a fan post saying: "september 28th is the glowed up version of july 9th pass it on".
Taylor's likes on Tumblr about how she changed the lyric in her cover of 'September' from "Do you remember the 21st night of September" to "the 28th night of September" pic.twitter.com/ebZznPNcZY

— Taylor Swift News (@TSwiftNZ) April 12, 2018
Swifties know that July 9th refers to a day in 2008 that Taylor spent with her then-boyfriend Joe Jonas after flying out to see him perform with The Jonas Brothers in Dallas, Texas.
That evening, Taylor tweeted "This is one of the best nights I've ever had" and mentioned the date in 'Last Song' on her Speak Now album.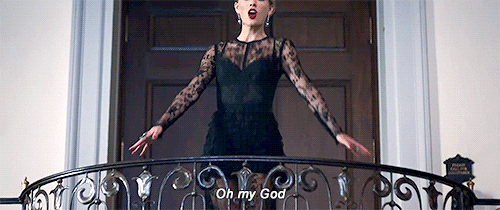 Credit: GIPHY
So this is where we get our detective hats well and truly on. Taylor wasn't spotted in public on 28th September in 2017 or 2016.
But in October 2017, ahead of the release of her reputation album, Taylor held a listening party for fans at her house in Rhode Island. According to fans, Taylor confirmed that the song 'Gorgeous' was about her "angel boyfriend of 1 year".
Taylor told fans at the secret sessions that #Gorgeous is about her boyfriend Joe pic.twitter.com/4mxHSz9neL

— Taylor Swift News (@TSwiftNZ) October 20, 2017
Now, it seems that Joe and Taylor got together at some point in 2016. Could 28th September 2016 have been the big day?
After all, the 28th September is almost exactly one year before! Yeah, you can call us Sherlock.
> For more of the latest T Swift news, download our new app!
Whilst you're here, check out Joe proudly filming Taylor on tour...